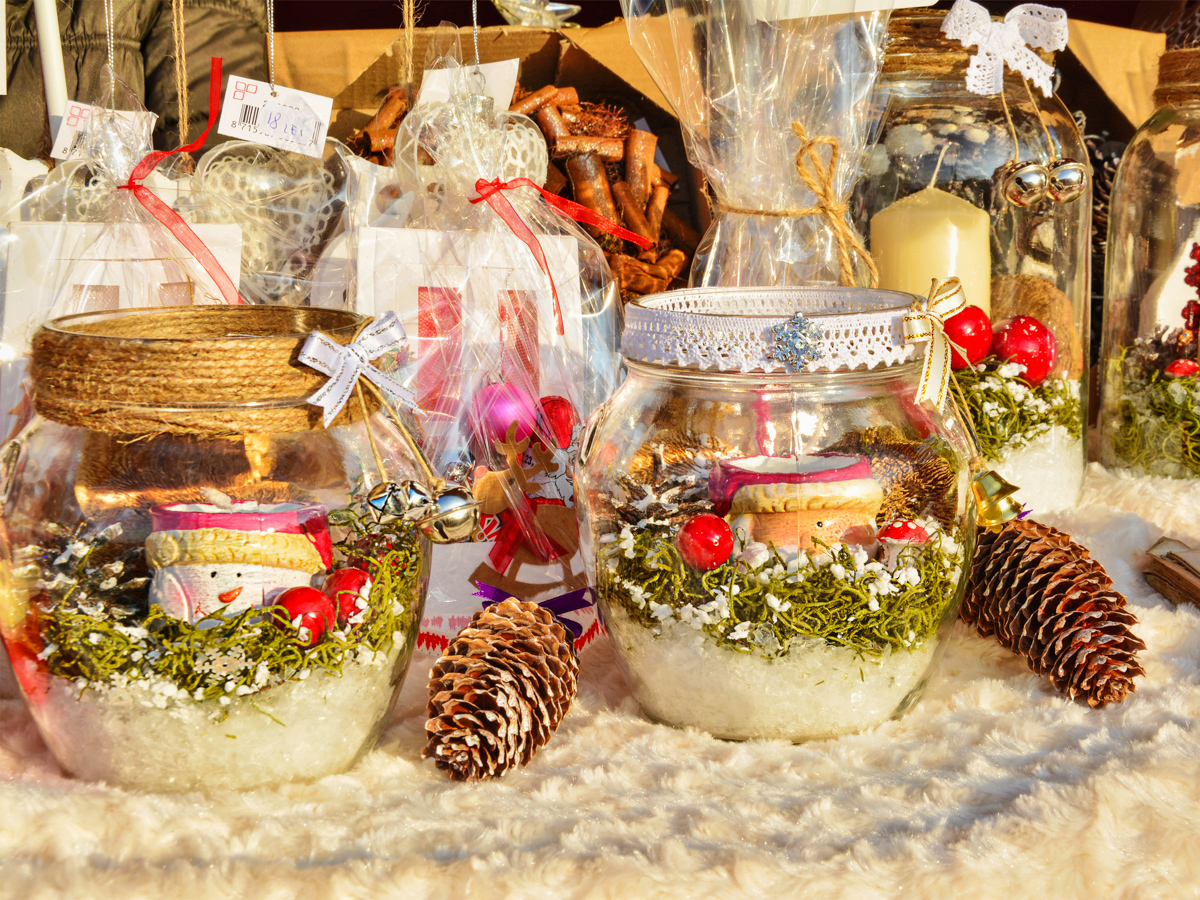 Once again it's that time of the year when fairy lights and sparkling strings of lights make an appearance all over the streets of the cities. The holiday season is certainly one of the most beautiful times of the year and now it seems that it's never too early to get into the holiday season, with most Christmas fairs opening in November.
It has become a tradition for bigger Romanian cities to organize Christmas fairs during the holiday season, but it's also common to see smaller markets in towns as well. For now, let's focus on the Christmas fairs in Romania that have become winter travel destinations for a holiday vacation.
When you say Christmas, which is the first thing that comes to your mind? Maybe the big tree decorated with hundreds of lights. Maybe the clinker of the glasses that have the flavor of mulled wine. Or the smell of baked apples sprinkled with cinnamon. Or maybe the gifts you can find for loved ones. Well, at a Christmas market you'll find it all together, and more.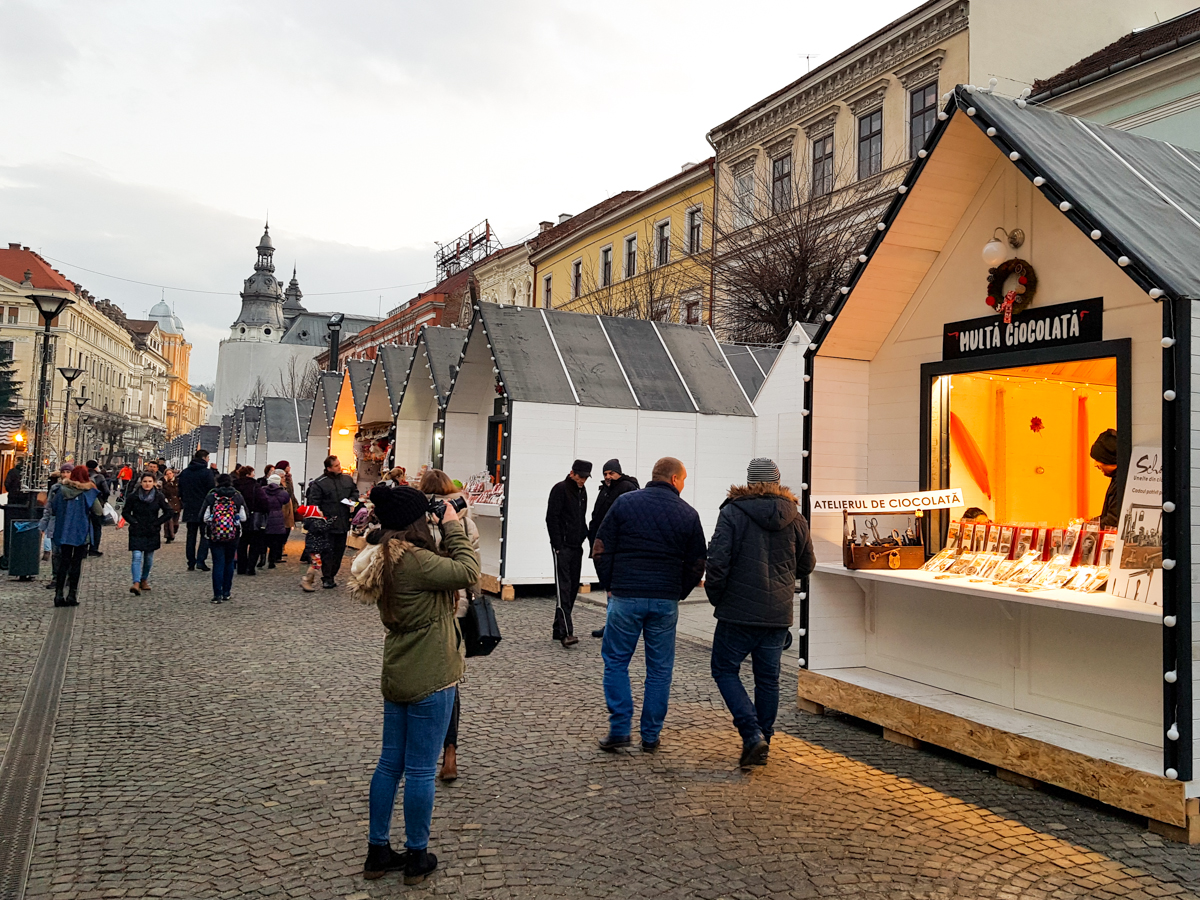 Sibiu Christmas Fair
Open: November 17, 2017– January 3, 2018
Location: Sibiu's Big Square (Piata Mare)
The Christmas Fair in Sibiu is making the start of the Christmas fairs in Romania, like every year.  The first edition of the Christmas Fair in Sibiu took place in 2007, when Sibiu was the European Capital of Culture and it was a pilot project, as the tradition for this type of event did not exist in Romania.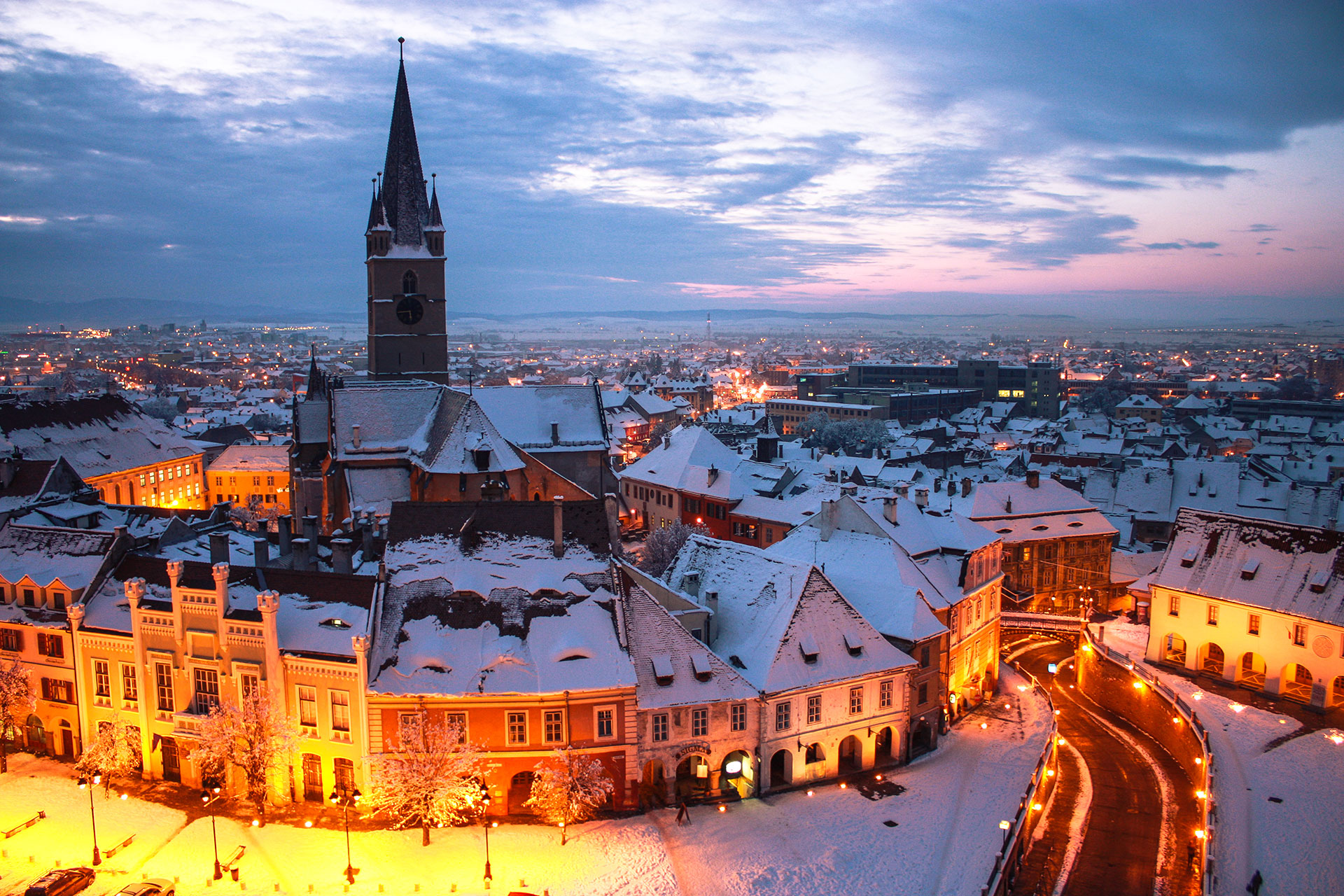 The 2017 edition brings together over 90 exhibitors from all over the country and abroad, the largest number so far, as well as numerous attractions for children. Besides, the lighting concept is a special one – a grand projection on all the buildings in the Big Square will make Sibiu's city center probably the brightest in the country.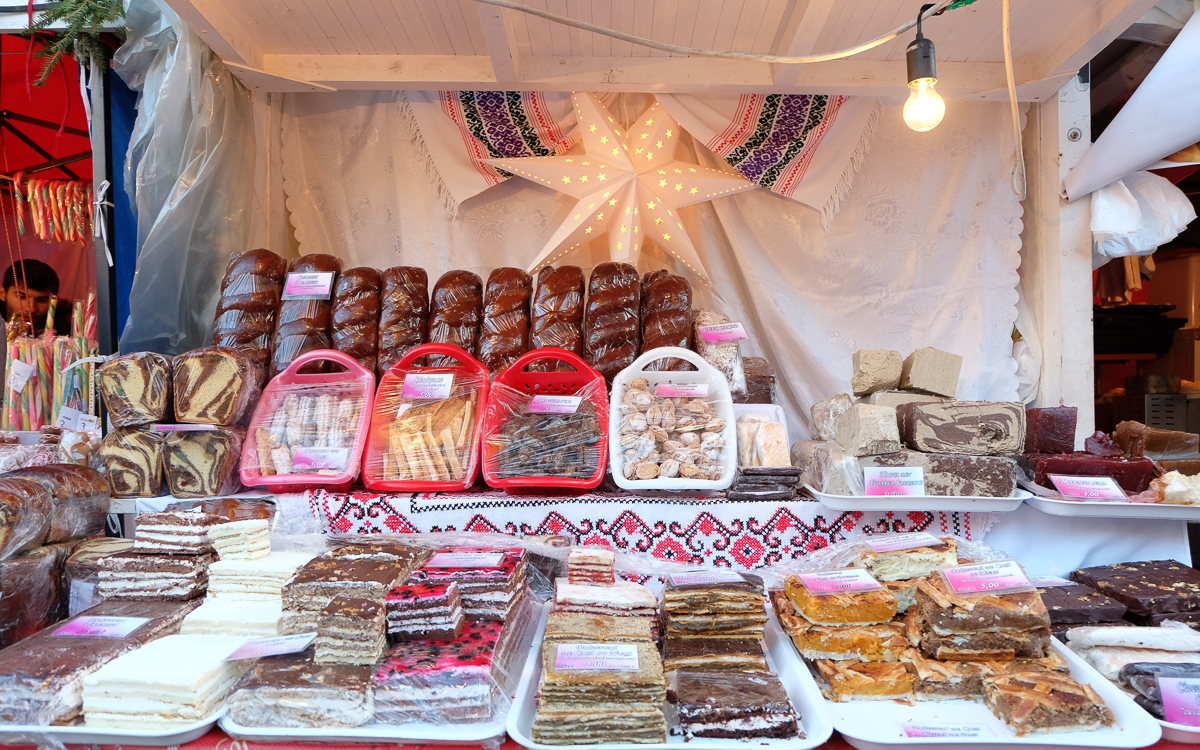 Asides from plenty of activities for children, the Christmas Fair from Sibiu will also include various music concerts, from jazz and gospel music, to folklore and pop music concerts.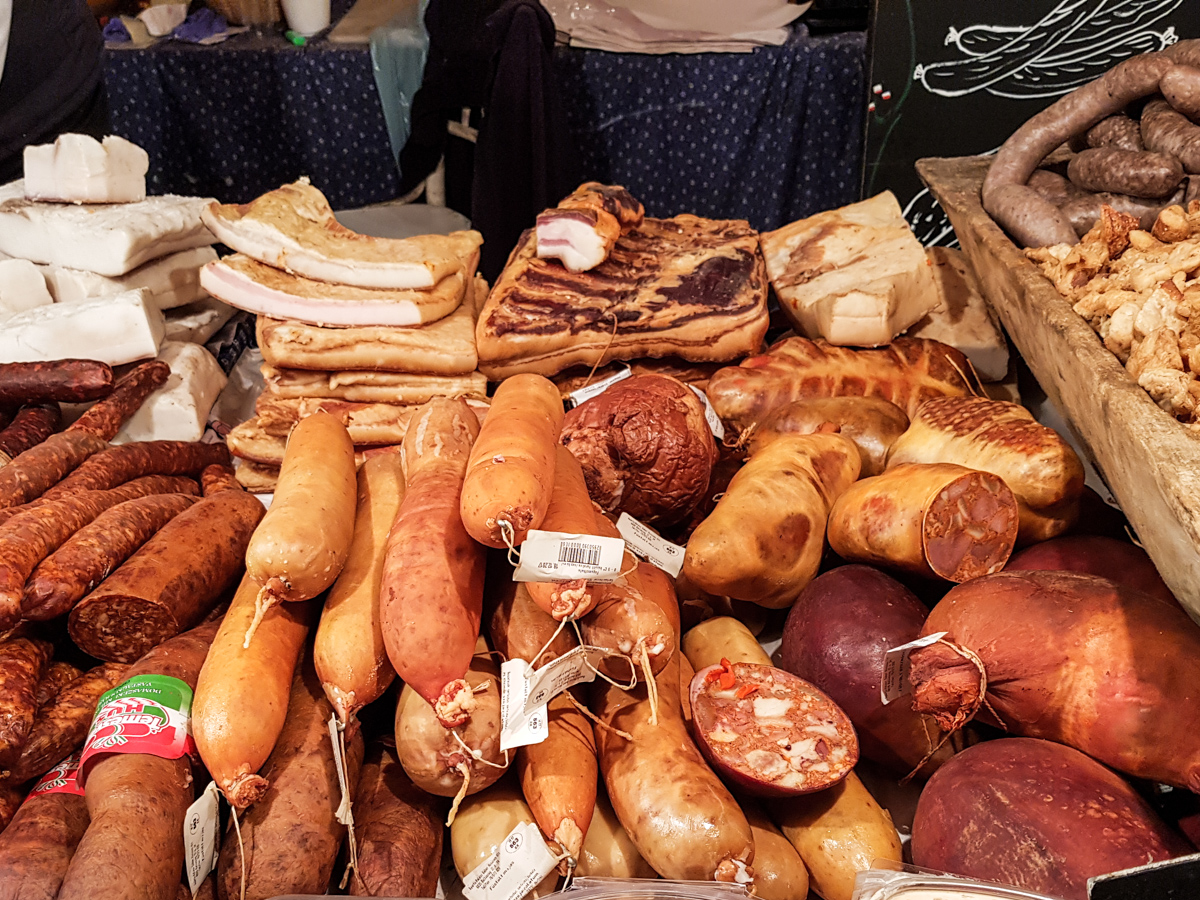 Cluj-Napoca Christmas Fair
Open: November 24 – December 30
Location: Union Square (Piata Unirii)
The Christmas Fair in Cluj-Napoca has a different arrangement in the Union Square space and a different approach to the activities and events that take place there starting with November 24th.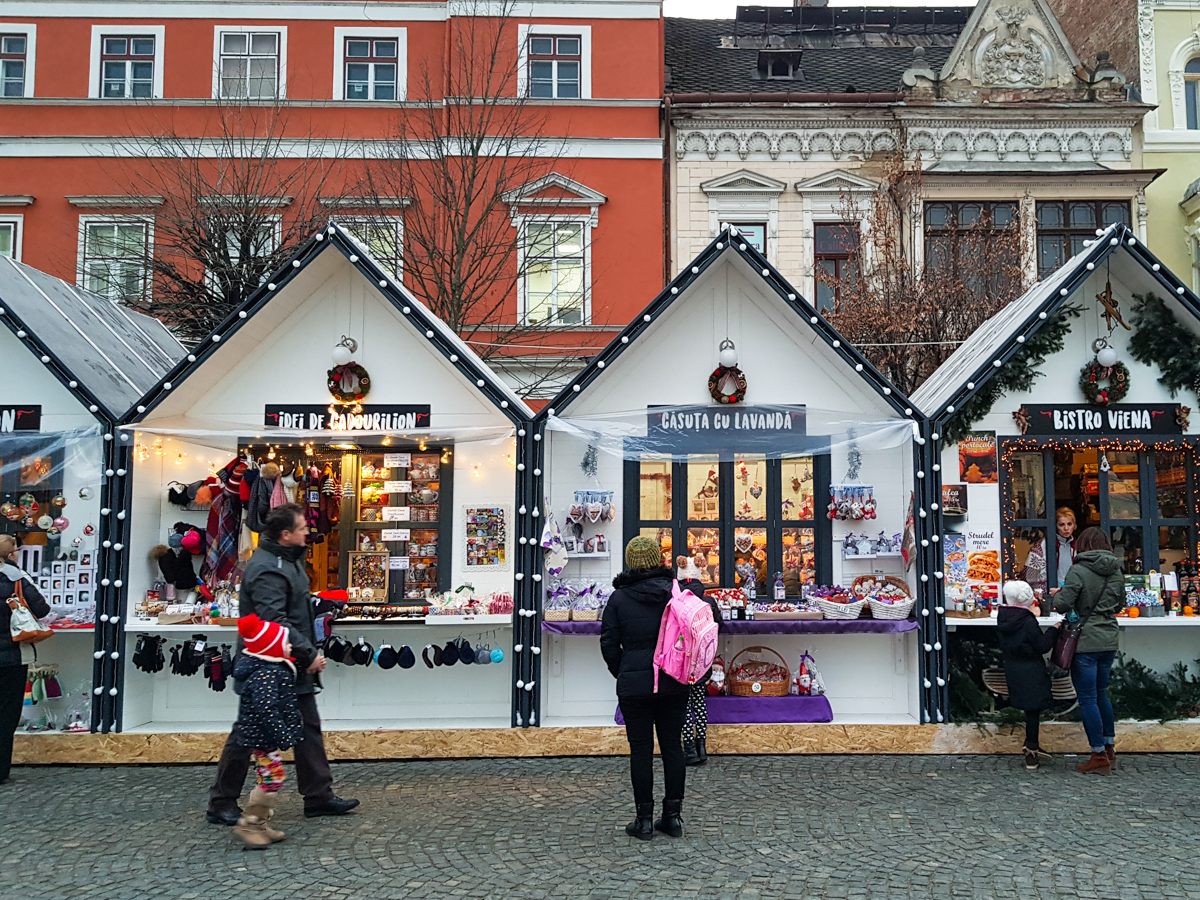 The novelty of this year's edition and certainly the main attraction of the fair will be the positioning of the ice rink on an area of 800 square meters around the statue of Matei Corvin, one of the city's landmarks. The organizers promise a fair that will bring much joy to everyone who will visit it until the last days of the year.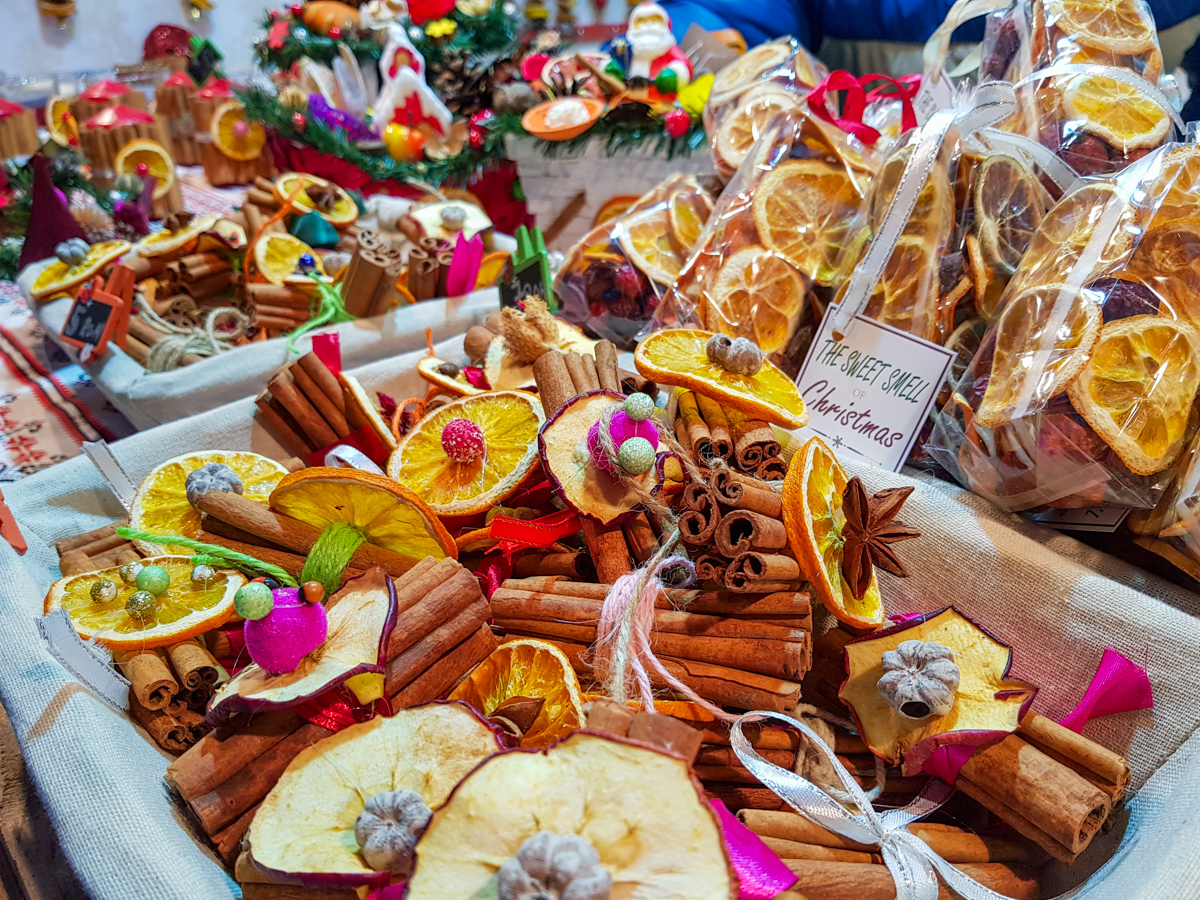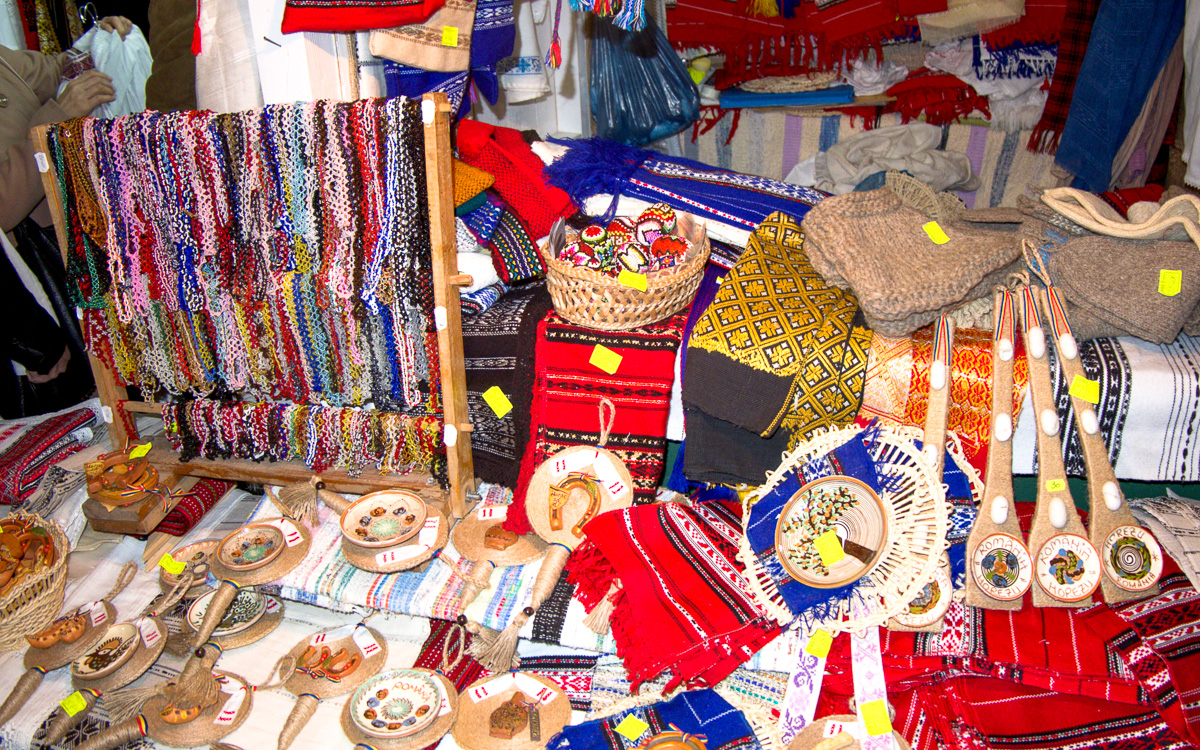 There will also be a Santa Claus house with many activities and workshops for children, and the curtain of lights will not miss from the holiday décor. The schedule includes events and activities for people of all ages and in the evening there will be concerts and shows (such as characters from the "Frozen" movie, classical music and popular Romanian artists from various music genres.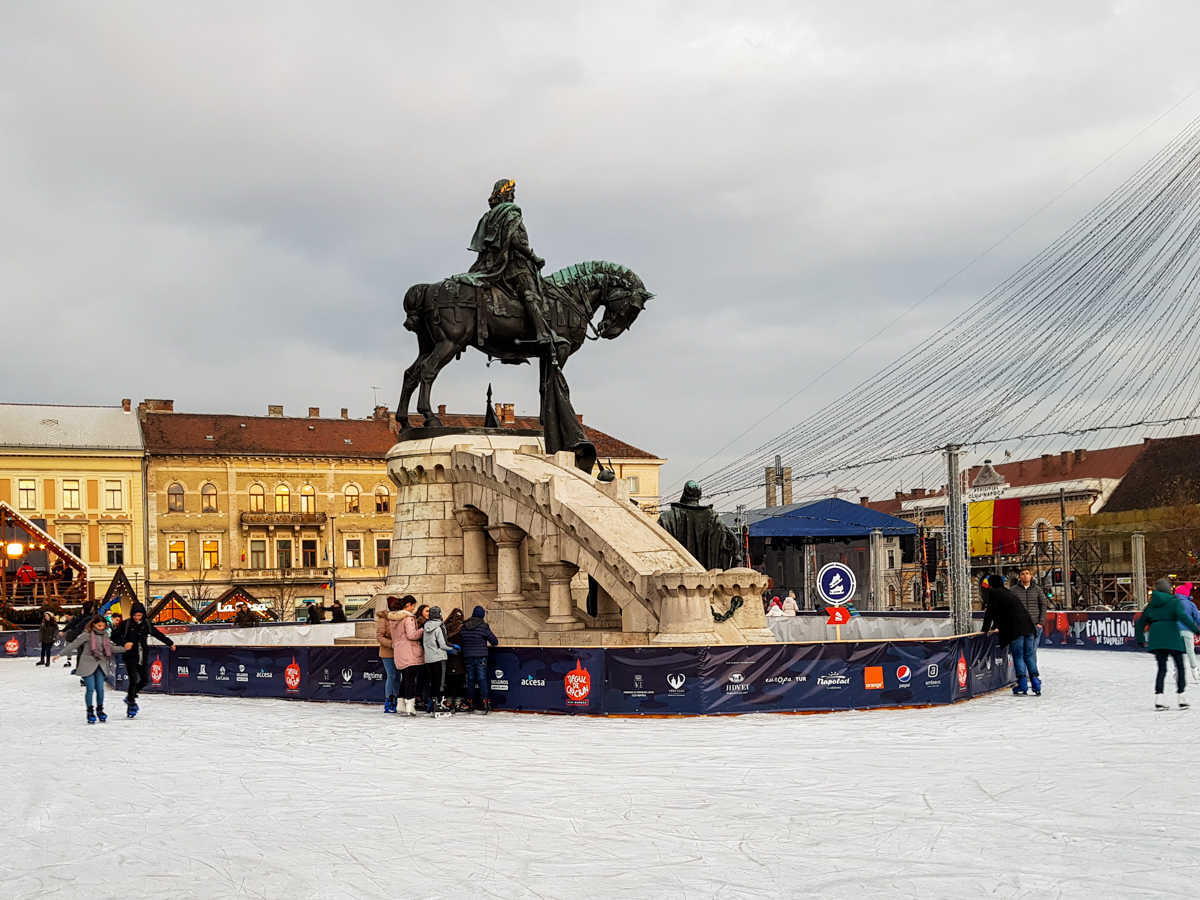 Bucharest Christmas Fairs
Open: December 1-27
Location: Constitution Square (Piata Constitutiei)
The Bucharest Christmas Fair is organized in the Constitution Square and it includes various attractions for children and adults, as well as various stands with all kinds of items and foods specific for the holiday season.
The main attractions are a giant Christmas tree, Santa's house, entrances decorated with light strings and seasonal decorations. There is also an artificial skating rink of 600 square meters and a 32-seat "Merry Go Round" carousel, consisting of 12 moving horses. Other attractions for children will include rotating cups and other fun devices.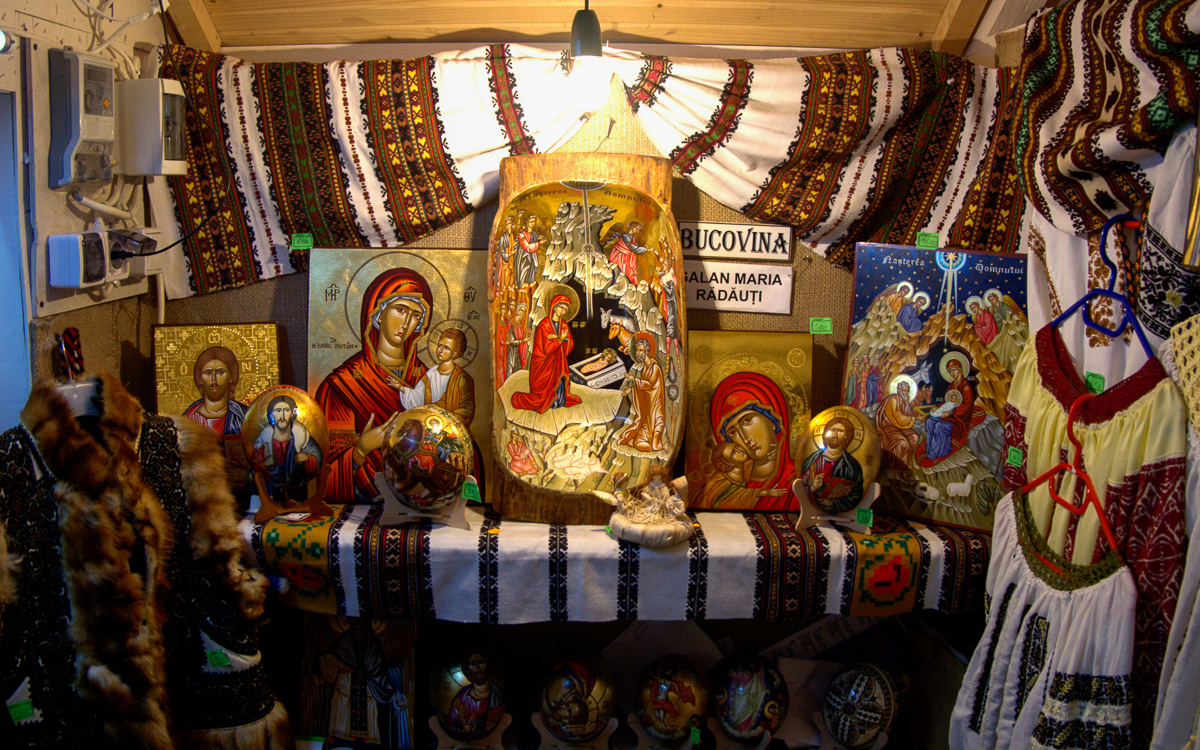 In addition, music concerts are an important part of this year's Christmas fair in Bucharest, with artists from various music genres performing in front of the audience.
Timisoara Christmas Fair
Open: December 1, 2017 – January 8, 2018
Location: Victory Square (Piata Victoriei)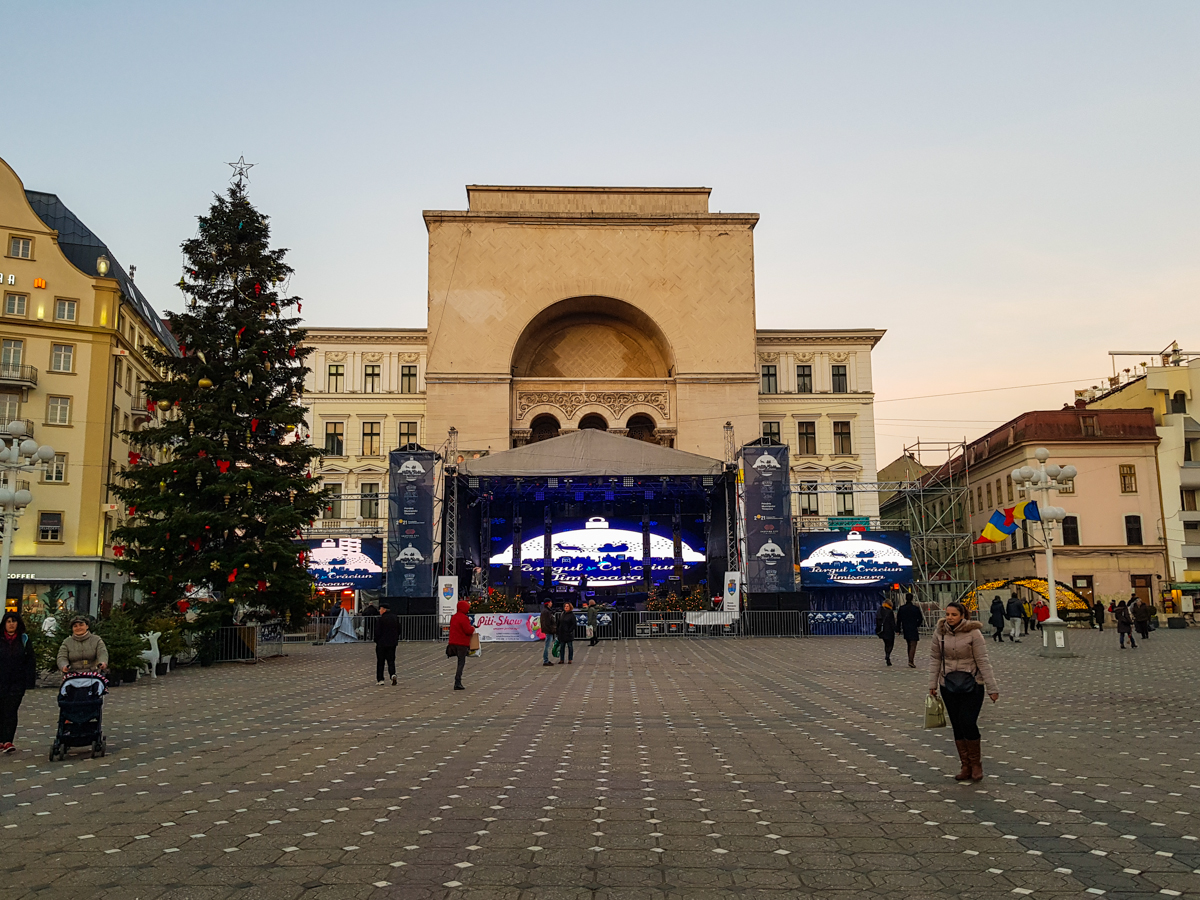 The Christmas fair from Victory Square has a more traditional approach, with lots of artisans that exhibit handmade or traditional items and foods, all holiday-themed, of course and plenty of music concerts, especially Christmas carols.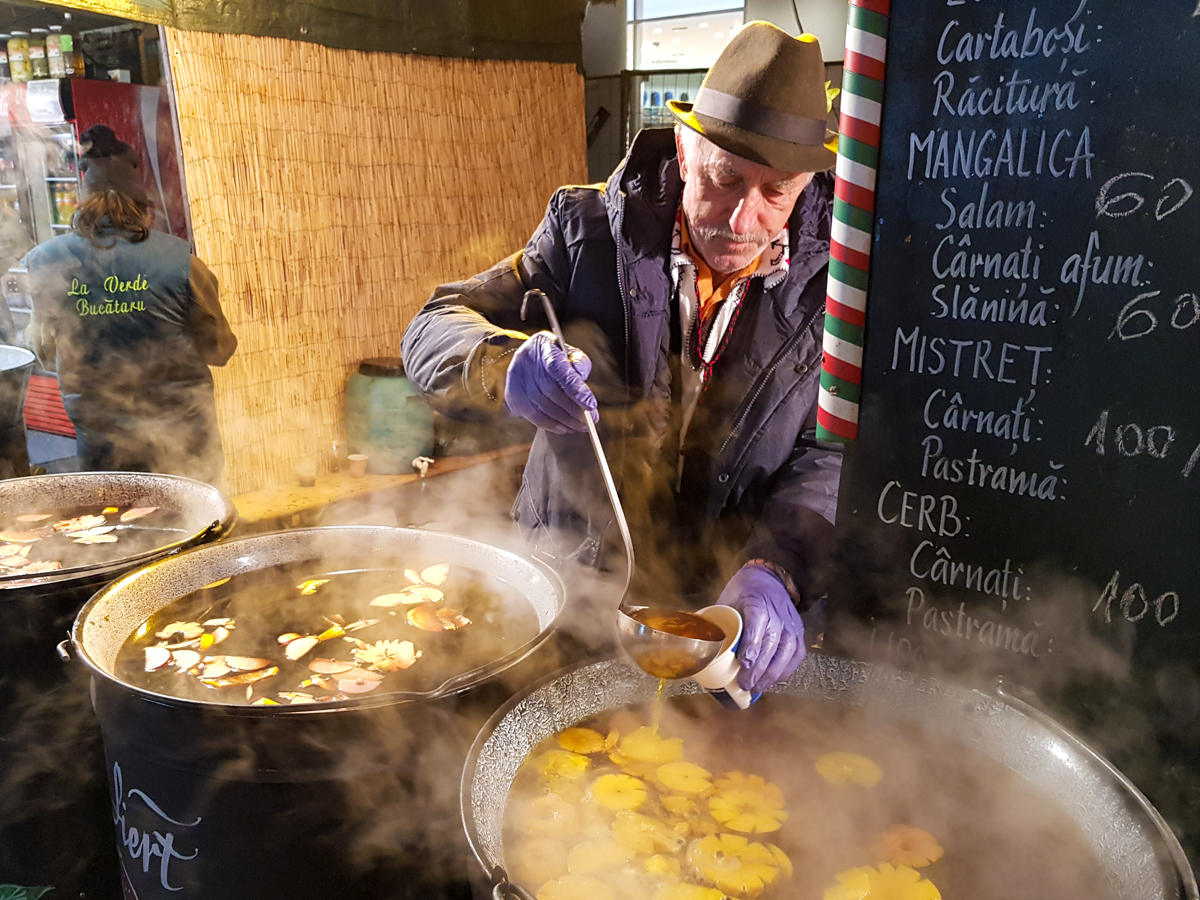 For children, there are also different types of activities planned, such as creative workshops for all kinds of holiday activities and goodies.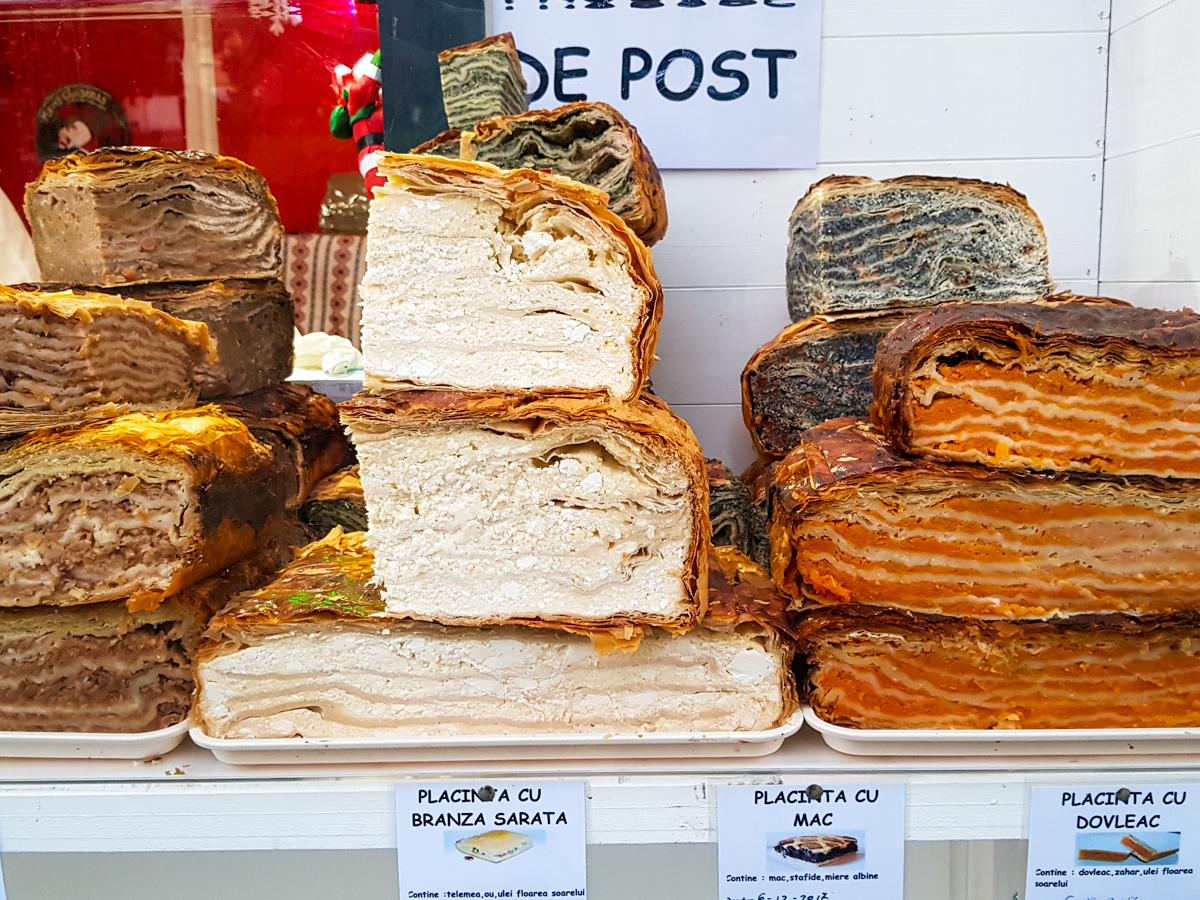 Brasov Christmas Fair
Open: December 7, 2017 – January 14, 2018
Location: Council Square (Piata Sfatului)
This year's edition of the Brasov Christmas Fair is a special one, because local authorities have invited guests from abroad to exhibit at the stands – the representatives of city halls from Linz, Austria and Nuremberg, Germany.
Locals and tourists will be able to admire a spectacular Christmas decoration and will be able to buy handmade decorations made by the artisans from Brasov and surrounding areas, as well as other traditional products. If it's too cold outside, they can warm up with a glass of mulled wine.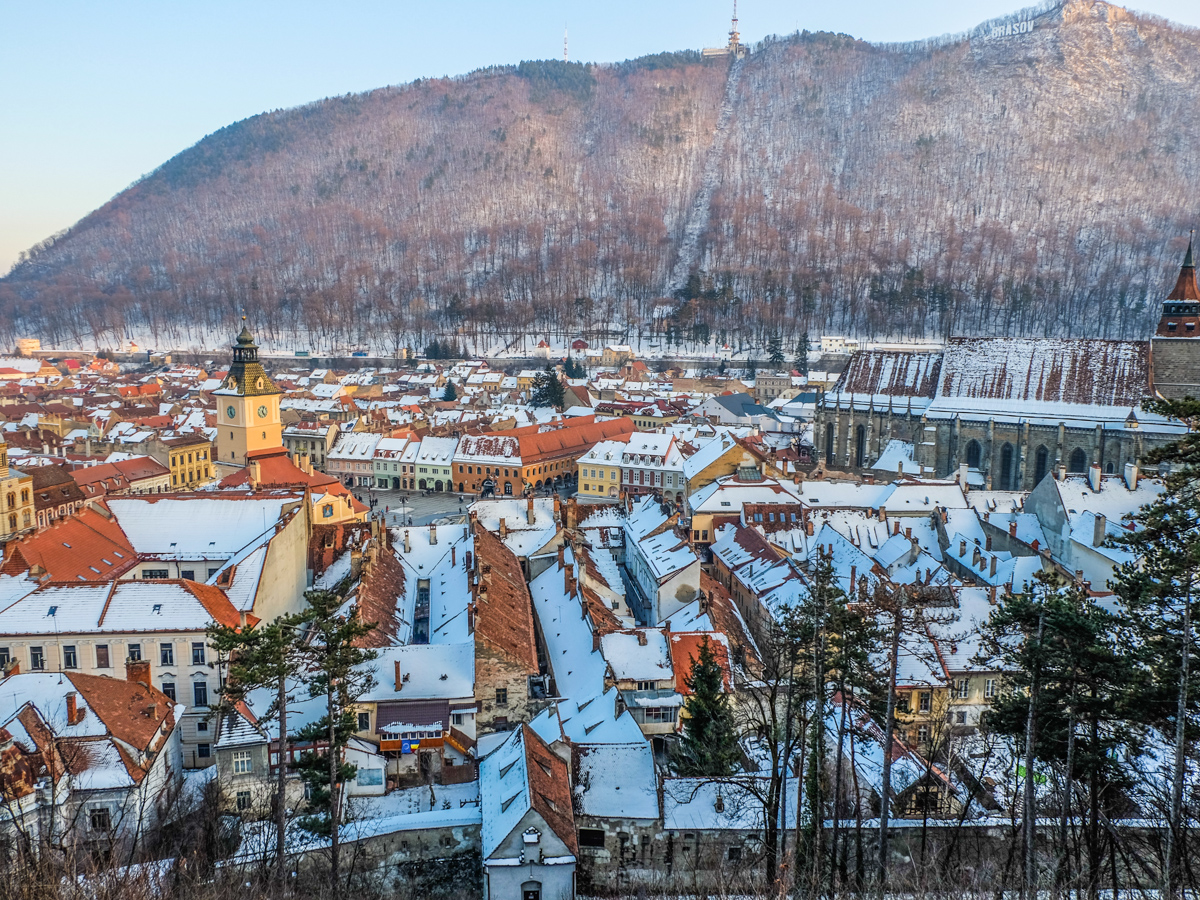 Even though the more complex and elaborated Christmas fairs are found in the larger cities, many other Romanian cities and town organize their own versions of holiday-themed fairs, but for shorter periods of time (usually 1-2 around Christmas). Therefore, it shouldn't come as a surprise to find very nice Christmas fairs, especially in the Transylvania region, in towns like Sighisoara, Medias or Bistrita, but also in other cities such as Iasi or Oradea. One thing is for sure: if you want to have a nice time on your own, with friends or family, celebrating Christmas in Romania, just bring the holiday cheer with you and the rest will be taken care of!