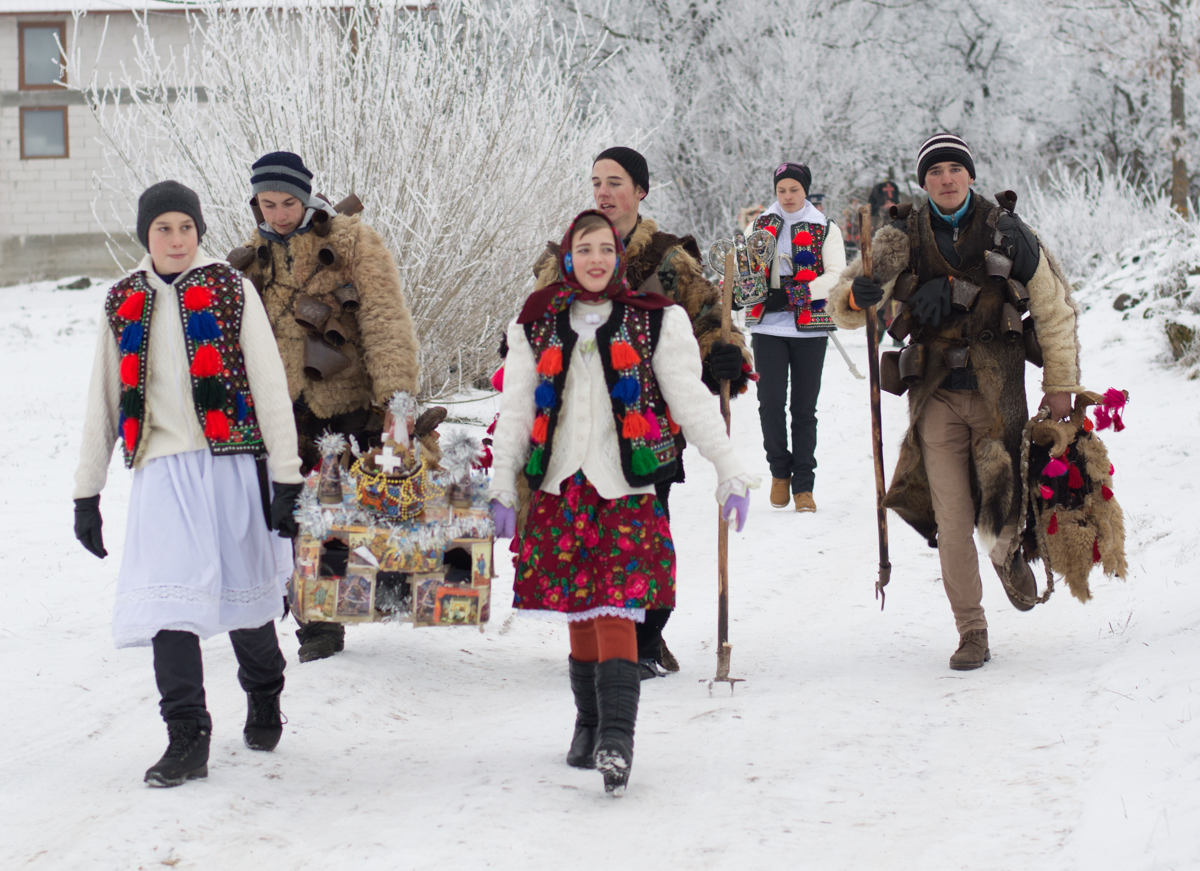 A variety of reasons made Romania famous, each contributing to the country's unique identity and appeal. Here are some of the factors that have made Romania well-known on the global stage:
Rich History and Culture
Romania boasts a long and diverse history influenced by a range of cultures, including Roman, Dacian, Hungarian, Ottoman, and more. Its historical heritage is reflected in its architecture, traditions, and folklore.
Dacian Legacy: The roots of Romania's history can be traced back to the ancient Dacians, who inhabited the region of present-day Romania. Their culture and heritage, including their language, have left lasting imprints on Romanian identity. The famous Dacian fortresses in the Orăștie Mountains, recognized as a UNESCO World Heritage Site, stand as a testament to their advanced civilization.
Roman Influence: In 106 AD, the Roman Empire conquered the region and introduced Latin as the official language. This Latin foundation laid the groundwork for the development of the Romanian language, which is one of the Romance languages and shares many linguistic similarities with Italian, Spanish, French, and Portuguese.
Medieval Period: During the Middle Ages, Romania was divided into three principal regions: Wallachia, Moldavia, and Transylvania. Each developed its unique culture, governance, and traditions. Transylvania, for instance, was influenced by German, Hungarian, and Saxon settlers, contributing to its cultural diversity.
Ottoman and Hungarian Rule: Parts of Romania, including Wallachia and Moldavia, fell under Ottoman rule during the 15th and 16th centuries, while Transylvania came under Hungarian influence. This period saw the blending of Oriental and European elements in Romanian culture, particularly in architecture and cuisine.
Unification: The 19th century marked a period of fervent nationalism in Romania. In 1859, Wallachia and Moldavia united under the rule of Prince Alexandru Ioan Cuza, forming the nucleus of modern Romania. The unification was officially recognized in 1881 when Transylvania and other territories joined Romania, becoming a kingdom in 1881.
World Wars and Communism: Romania endured significant challenges in the 20th century, including both World Wars and periods of authoritarian rule. After World War II, Romania fell under communist rule led by Nicolae Ceaușescu. The communist era brought about significant social and political changes, impacting the nation's cultural landscape.
Revolution and Modern Romania: The Romanian Revolution of 1989 marked the end of communist rule and the beginning of a new era for Romania. The country transitioned to a democratic society, embracing political and economic reforms. This period of transformation also allowed for a resurgence of traditional culture and artistic expression.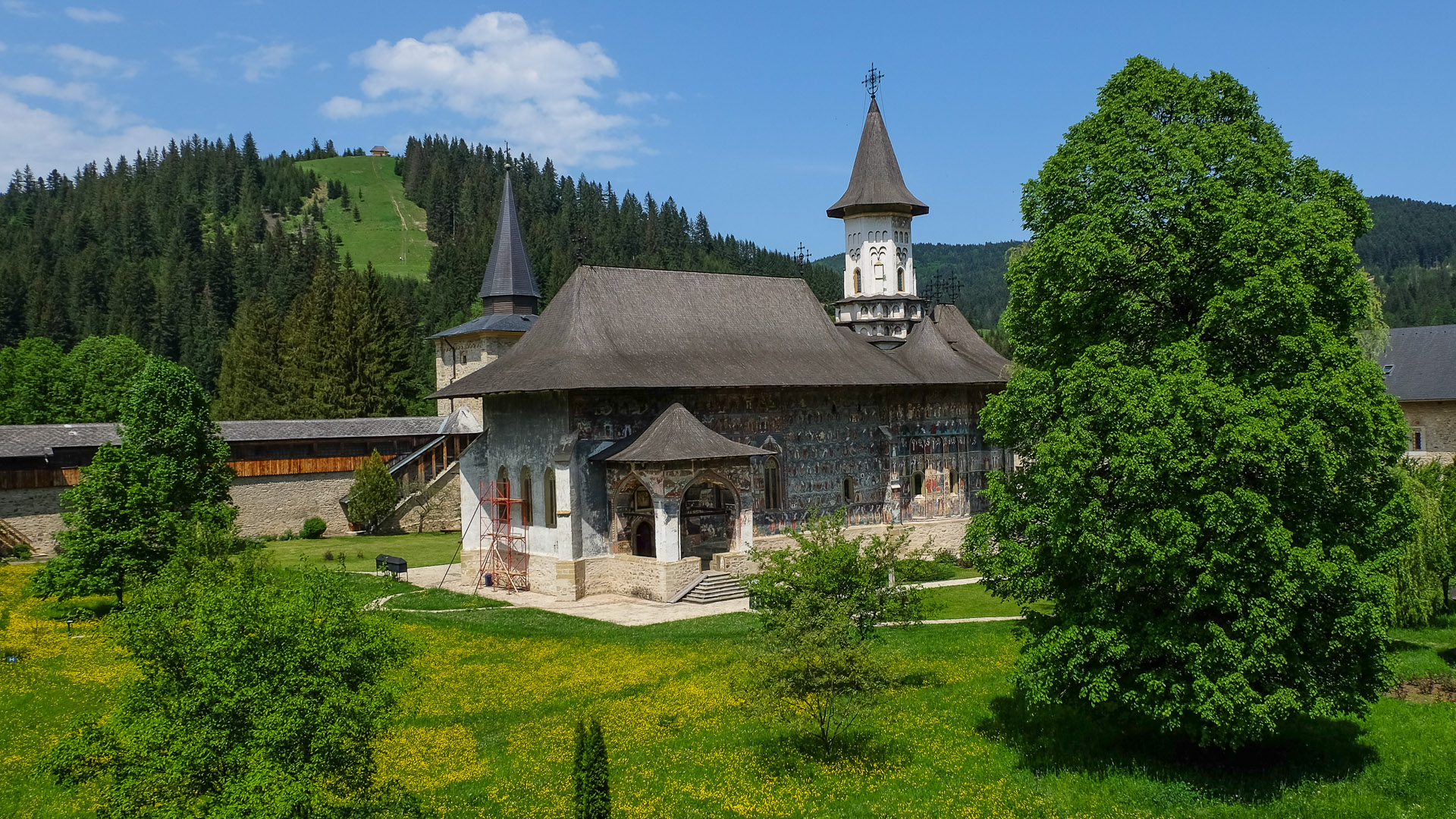 Cultural Heritage: Romania's cultural heritage is diverse, encompassing literature, music, dance, and visual arts. Notable Romanian authors like Mircea Eliade, Eugène Ionesco, and Emil Cioran have made significant contributions to world literature. Romanian folk music, characterized by the haunting sounds of panpipes and fiddles, is an integral part of the country's culture.
Orthodox Christianity: The Romanian Orthodox Church has played a significant role in shaping the country's culture and identity. Its religious festivals and rituals are celebrated throughout the year and hold great importance in the lives of many Romanians.
Folklore and Traditions: Romania's rural traditions and folklore are vibrant and deeply rooted. From the intricate handwoven textiles to the intricate wood carvings, these traditions are proudly preserved by local communities. Festivals, such as Mărțișor and Dragobete, offer insights into the country's customs and folklore.
Cuisine: Romanian cuisine is hearty and flavorful, featuring dishes like mămăligă (cornmeal porridge), sarmale (cabbage rolls), and mici (grilled sausages). Local wines, brandies, and traditional desserts, like cozonac (sweet bread) and papanăși (doughnuts), are cherished by both locals and visitors.
Romania's rich history and culture are a testament to its resilience and the enduring spirit of its people. The nation's ability to blend diverse influences while maintaining its unique identity has resulted in a captivating cultural mosaic that continues to captivate and inspire.
Natural Beauty
Romania's natural beauty is nothing short of breathtaking, and it's a country that boasts an incredibly diverse landscape. It made for sure Romania famous. From majestic mountains to serene lakes, pristine forests to picturesque valleys, here's a closer look at the stunning natural beauty of Romania:
Carpathian Mountains: The Carpathian mountain range stretches across much of Romania, offering some of the most dramatic and captivating scenery in Europe. The Romanian Carpathians are divided into three main ranges: the Southern Carpathians (Făgăraș Mountains, Retezat Mountains), the Eastern Carpathians (Ceahlău Mountains, Bicaz Gorges), and the Western Carpathians (Apuseni Mountains). These mountains are home to diverse wildlife, including brown bears, wolves, and lynxes, making them a paradise for nature enthusiasts and hikers.
Danube River: The Danube River flows through Romania, carving a path through the southern part of the country. The Danube forms the iconic Iron Gates Gorge, a natural wonder with towering cliffs and lush greenery. It's a popular destination for river cruises, offering stunning views of the river's picturesque meanders.
Danube Delta: The Danube Delta, a UNESCO World Heritage Site, is one of Europe's most significant wetlands. It made Romania famous all around the world. It's a maze of waterways, lakes, and reed beds, providing a habitat for an incredible array of bird species, including pelicans and swans. Exploring the delta by boat is a unique and immersive experience.
Breathtaking Waterfalls: Romania is dotted with beautiful waterfalls, such as the Cascada Cailor (Horses' Waterfall) in the Rodnei Mountains and the Bigar Waterfall in the Apuseni Mountains. These natural wonders offer refreshing stops during hikes and provide stunning photo opportunities.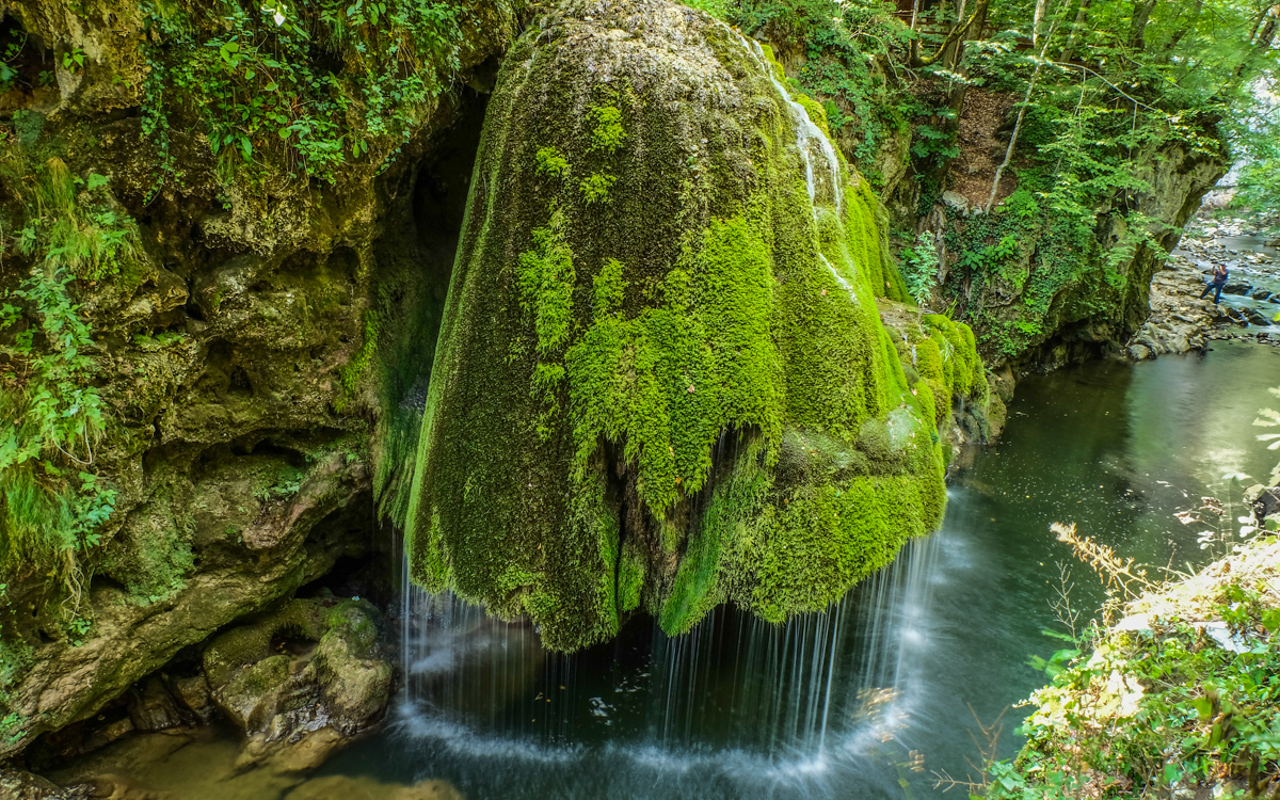 Turquoise Glacial Lakes: Romania is home to several glacial lakes with striking turquoise waters. Lake Bâlea, situated in the Făgăraș Mountains, and Lake Sfânta Ana, located in the volcanic crater of the Călimani Mountains, are two prime examples. These lakes are popular destinations for both hiking and relaxation.
Pristine Forests: Romania has some of the last remaining pristine forests in Europe, particularly in the Carpathian Mountains. Ancient beech forests, like those in the Domogled-Valea Cernei National Park, are UNESCO World Heritage Sites and a testament to the country's commitment to environmental conservation.
Cave Systems: Romania features several remarkable cave systems, including the Scarisoara Ice Cave, where you can explore underground ice formations, and the Turda Salt Mine, transformed into a subterranean amusement park. These underground wonders offer a unique perspective on Romania's geological diversity.
Alpine Meadows: High in the mountains, you'll find alpine meadows covered in wildflowers during the warmer months. These meadows provide breathtaking views and are a favorite spot for photographers and hikers.
Maramureș Wooden Churches: In the Maramureș region, you'll discover a unique blend of natural and cultural beauty. The region is renowned for its picturesque wooden churches, many of which are UNESCO World Heritage Sites. These churches are architectural gems set against the backdrop of the Carpathian Mountains.
Starry Nights: Romania's rural areas, far from the light pollution of cities, offer some of the best stargazing opportunities in Europe. On clear nights, you can witness the Milky Way and countless stars illuminating the dark skies.
Romania's natural beauty is a treasure trove waiting to be explored. Whether you're an outdoor enthusiast, a wildlife lover, or simply seeking tranquility in stunning landscapes, Romania's diverse and captivating natural wonders have something for everyone to enjoy and appreciate.
Dracula and Gothic / Vampire Legends
Bram Stoker's novel "Dracula" is based on Vlad III, a real historical figure known as Vlad the Impaler. Romania's association with this iconic vampire character has drawn many tourists to visit the region of Transylvania, where Dracula's legend originates. Many know about Dracula, but too few made the link with the country, and do not understand why is Romania famous.
Castles and Fortresses
Romania is home to numerous castles and fortresses, with Bran Castle (often referred to as Dracula's Castle), Peleș Castle, and Corvin Castle being among the most famous. These structures boast impressive architecture and rich histories.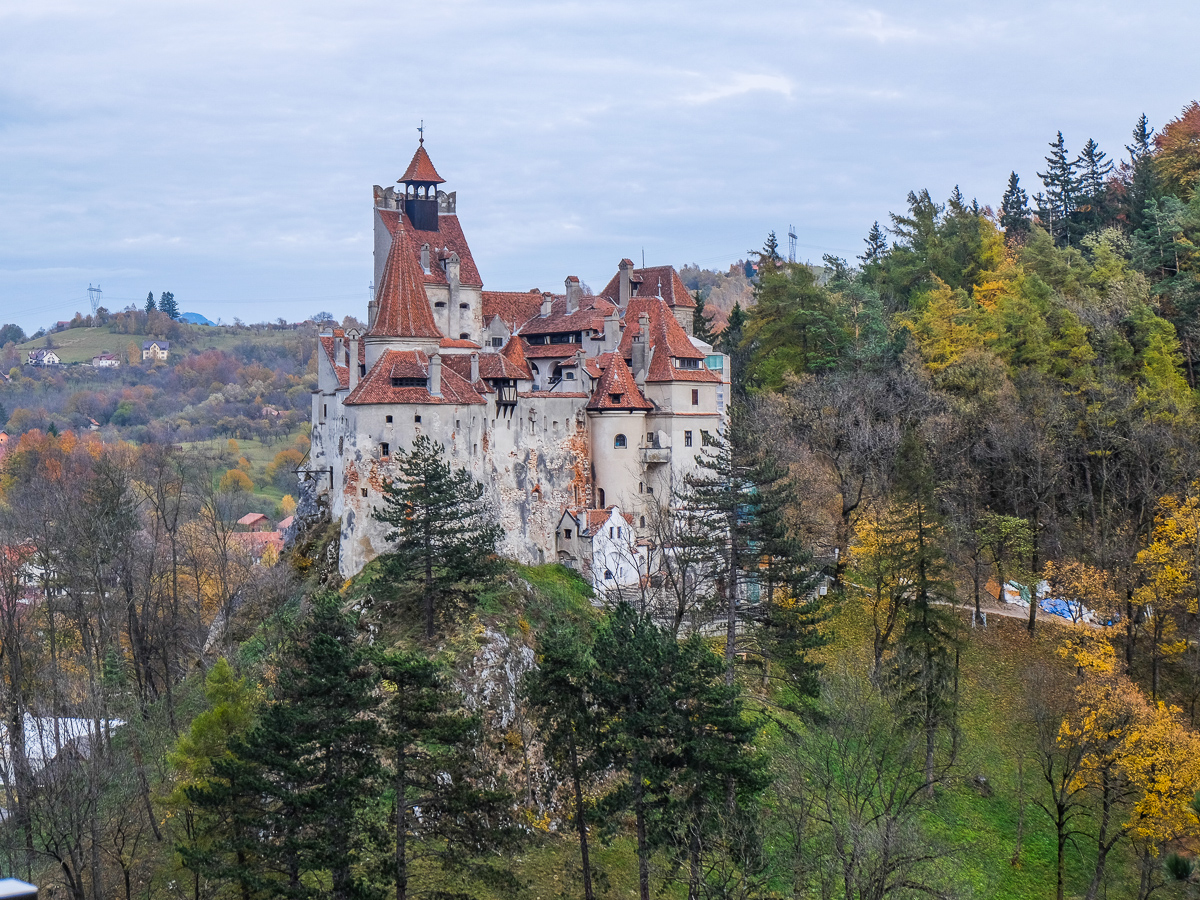 Vibrant Cities
Romania's cities offer a mix of old-world charm and modern vibrancy. Bucharest, the capital, is known for its eclectic architecture and nightlife. Other cities like Cluj-Napoca, Timișoara, and Sibiu are celebrated for their cultural scenes and historical significance. Timisoara made Romania famous because of the Revolution in 1989 that led to the end of communism.
Traditional Villages
Romania has a wealth of traditional villages that have preserved their cultural heritage and way of life. These villages offer visitors a glimpse into rural Romanian traditions, including handicrafts, folk music, and festivals.
Cultural Festivals
Romania's festivals are a vibrant reflection of the country's diverse cultural heritage, traditions, and artistic expressions. These celebrations, often rooted in history and folklore, offer a unique opportunity to immerse yourself in the rich tapestry of Romanian culture. Here's a closer look at some of the most significant and fascinating festivals in Romania:
Mărțișor (March 1st): Mărțișor is a beloved Romanian tradition that marks the arrival of spring. On this day, people exchange small red and white trinkets called "mărțișoare" to wish each other good luck and health. It's a symbol of renewal and the end of winter, with various festivals and events held throughout the country.
Dragobete (February 24th): Celebrated on February 24th, Dragobete is Romania's answer to Valentine's Day. It's a day dedicated to love and the beginning of spring. People engage in various customs, including picking flowers and participating in traditional games.
Easter (Paște): Easter is one of the most important religious holidays in Romania. It's celebrated with church services, festive meals, and various customs, such as egg painting and cracking eggs with friends and family.
Transylvania International Film Festival (TIFF): TIFF is one of the most significant film festivals in Eastern Europe, held annually in Cluj-Napoca. It showcases a wide range of international and Romanian films, along with discussions and workshops for film enthusiasts.
Sibiu International Theatre Festival (FITS): FITS is a renowned theater festival held in the medieval city of Sibiu. It features an array of theater performances, street shows, music, and dance, attracting artists and theatergoers from around the world.
George Enescu Festival: Named after the famous Romanian composer George Enescu, this classical music festival is held every two years in Bucharest. It showcases world-class orchestras, conductors, and soloists, making it a must-visit for classical music aficionados.
Rasnov Citadel Film Festival: Held in the courtyard of the historic Rasnov Citadel, this film festival screens a selection of Romanian and international films against the backdrop of the medieval fortress. It's a unique cinematic experience.
Callatis Festival (Mangalia): The Callatis Festival celebrates the rich cultural heritage of the Romanian seaside town of Mangalia. It features a diverse program of music, dance, theater, and visual arts, offering a taste of both traditional and contemporary Romanian culture.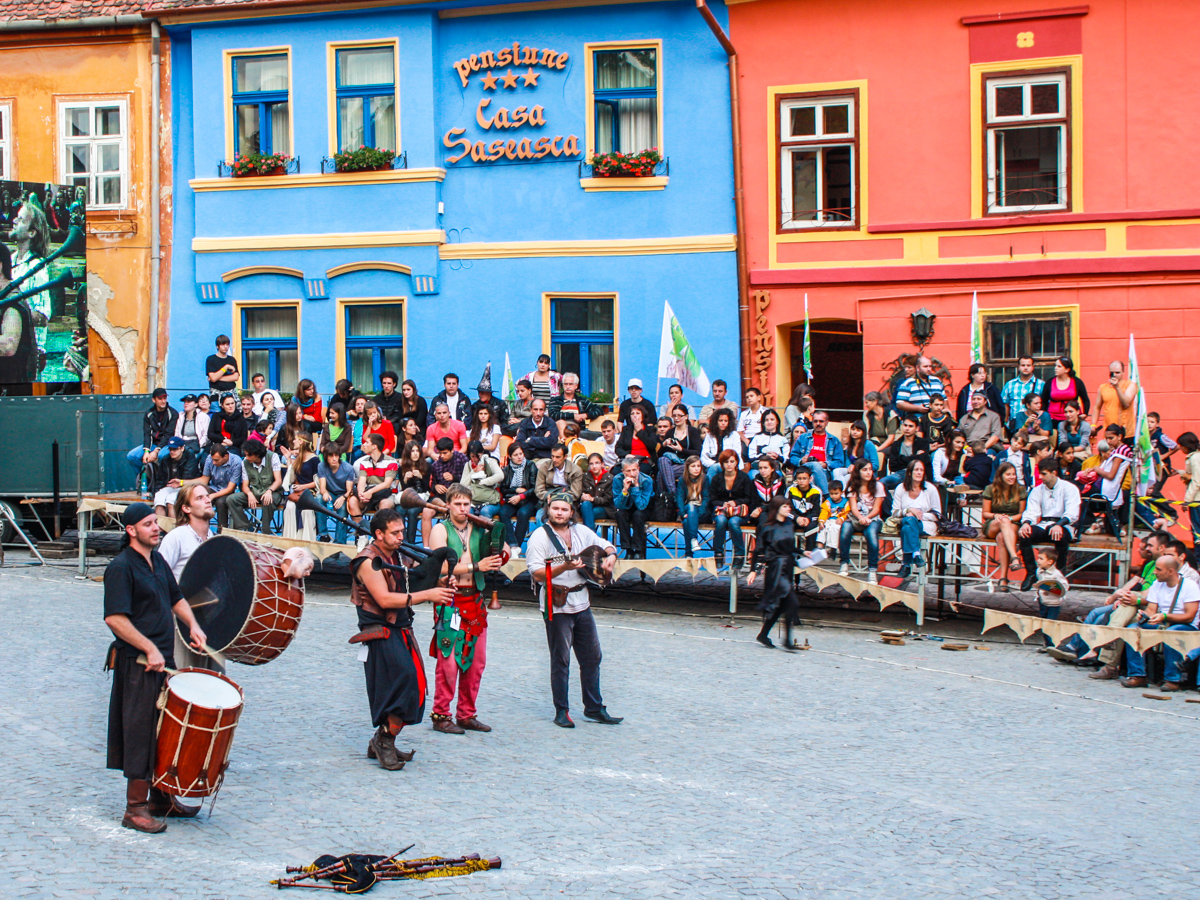 Folklore Festivals: Romania hosts numerous folklore festivals throughout the year, celebrating traditional music, dance, and crafts. These festivals provide a glimpse into the country's rural traditions and showcase colorful costumes, lively music, and spirited dance performances.
Medieval and Historical Reenactments: Various cities and towns in Romania host medieval and historical reenactments that transport visitors back in time. These events recreate historical battles, showcase medieval craftsmanship, and offer an immersive experience of the past.
Sibiu Jazz Festival: This annual jazz festival in Sibiu features both international and Romanian jazz musicians, attracting jazz enthusiasts from across Europe.
Romanian Wine Festivals: Romania has a thriving wine culture, and several wine festivals take place throughout the country, where visitors can taste a wide range of local wines, enjoy traditional food, and learn about winemaking traditions.
These festivals not only celebrate Romania's cultural heritage but also provide a platform for artistic expression and international collaboration. Whether you're interested in music, film, theater, or traditional folklore, Romania's festivals offer a unique and immersive cultural experience that can be enjoyed by locals and visitors alike.
Diverse Wildlife
The Carpathian Mountains in Romania are home to diverse wildlife, including brown bears, wolves, lynxes, and a variety of bird species. The country offers opportunities for eco-tourism and wildlife enthusiasts to explore its natural wonders.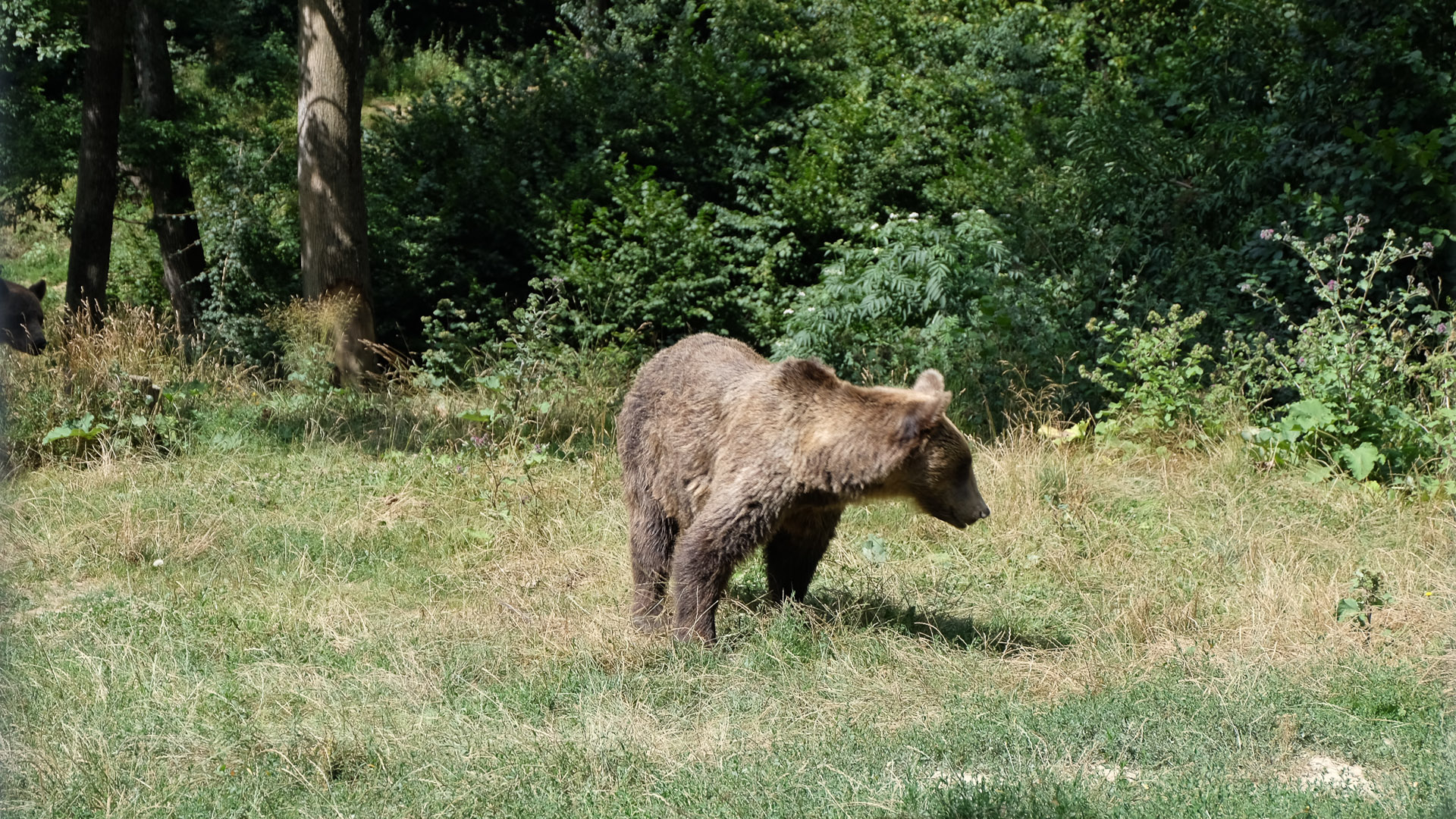 Hospitality
Romanians are known for their warm hospitality and friendliness toward visitors, making the country a welcoming destination for tourists.
In summary, Romania's fame is a result of its diverse cultural heritage, natural beauty, historical landmarks, and the enduring allure of legends like Dracula. It offers a rich tapestry of experiences for travelers looking to explore its history, culture, and landscapes.