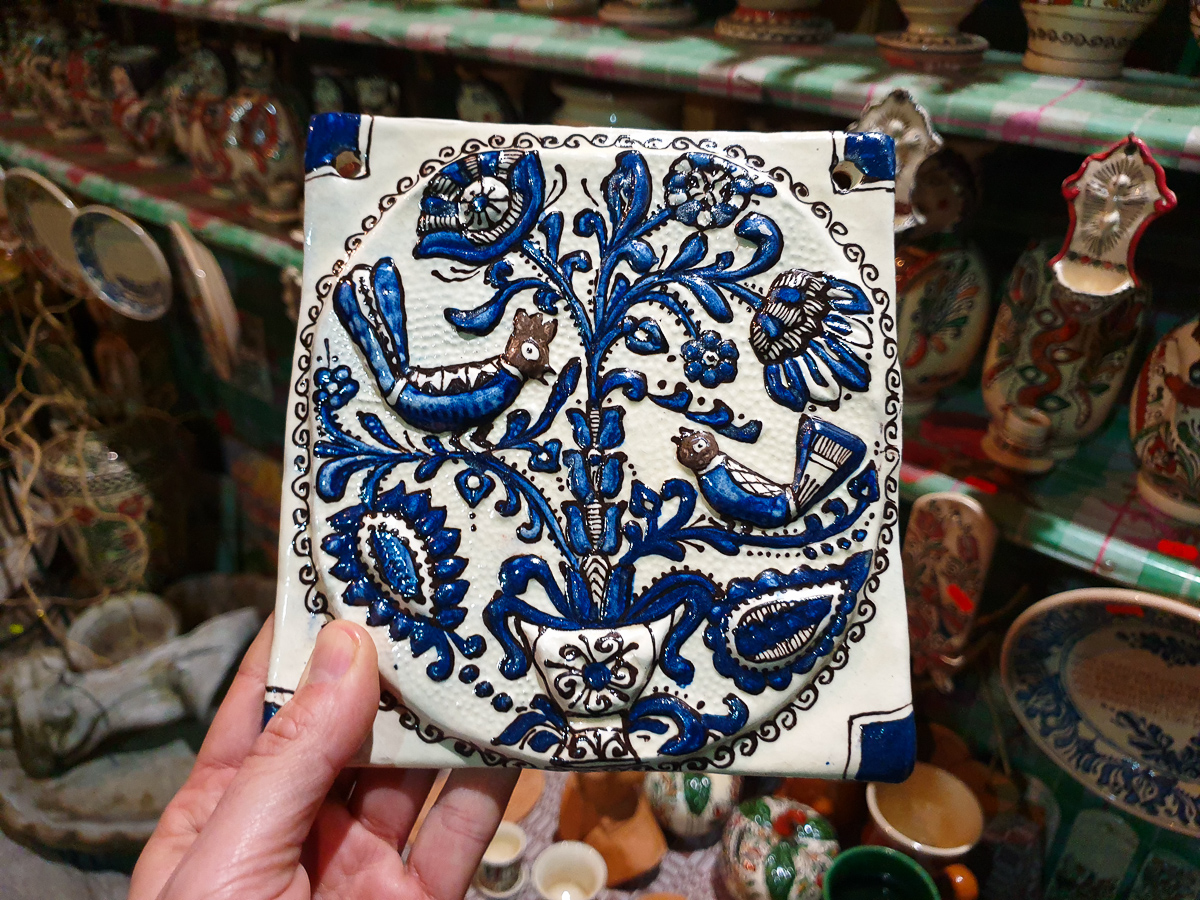 In the heart of Transylvania, 100 km (one hour and 30 minutes drive) from the famous citadel of Sighisoara, is a place worth exploring. In an enchanting natural setting, in a small depression, and at the foot of a volcanic plateau, you will discover a well-established community, whose traditions and customs last for hundreds of years.
This community of Hungarian origin, also called Erdely, has a close connection with Transylvania. Since its arrival here, somewhere in the 11th century, has greatly helped in the development of many cities and settlements. This small village with a population of about 5,000 inhabitants is famous in Eastern Europe for high-quality ceramic objects, but also for the unique decorations on them.
In addition to its traditional pottery, it also handles woodworking, tinder products, and peddler (in the past with the cart, today with the car). The village once had the Aragonite mine which is now a protected area.
Ceramics and pottery workshop of Jozsa
In Corund you will be able to take part in the pottery lessons, and after a few hours of work, you will be able to create the desired ceramic object. The original material for pottery is the good quality clay, extracted from the Sacadat creek, which flows on the western side of the village.
In this village work 120 potters but you will have to look for them on the village roads because only 4 of them have the craft shop on the main road. We had the opportunity to meet the Laszlo family and  Jozsa, one of the best-known potters, awarded for his art. We were warmly welcomed by his wife who showed us how to paint ceramic motifs. It is absolutely fascinating to see how the whole family works in this small craft shop to accomplish each piece. Jozsa will also show you the awards he has won, but also the huge plates decorated with contemporary motifs made by his daughter.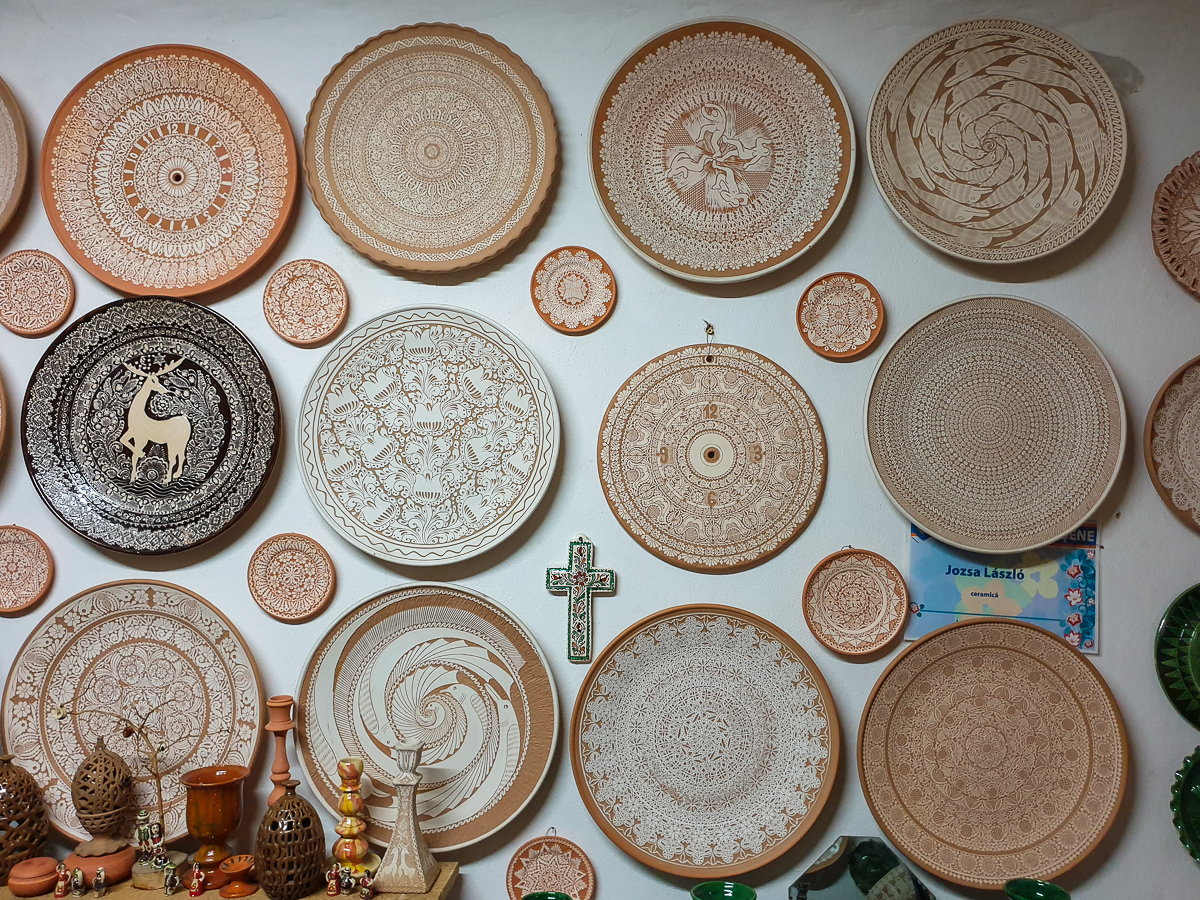 In the first weekend of August, one of the most important folk ceramics fairs in Romania is organized in Corund. It is an opportunity for the Corund pottery craftsmen and all over the country to present their products. The fair, which at the same time is a folk art festival with a specialized jury, represents a unique opportunity to acquire authentic folk art products of rare beauty. It is important to say that Corund potters want to establish a vocational school to teach young people the art of pottery, as they do not want to let their craft go.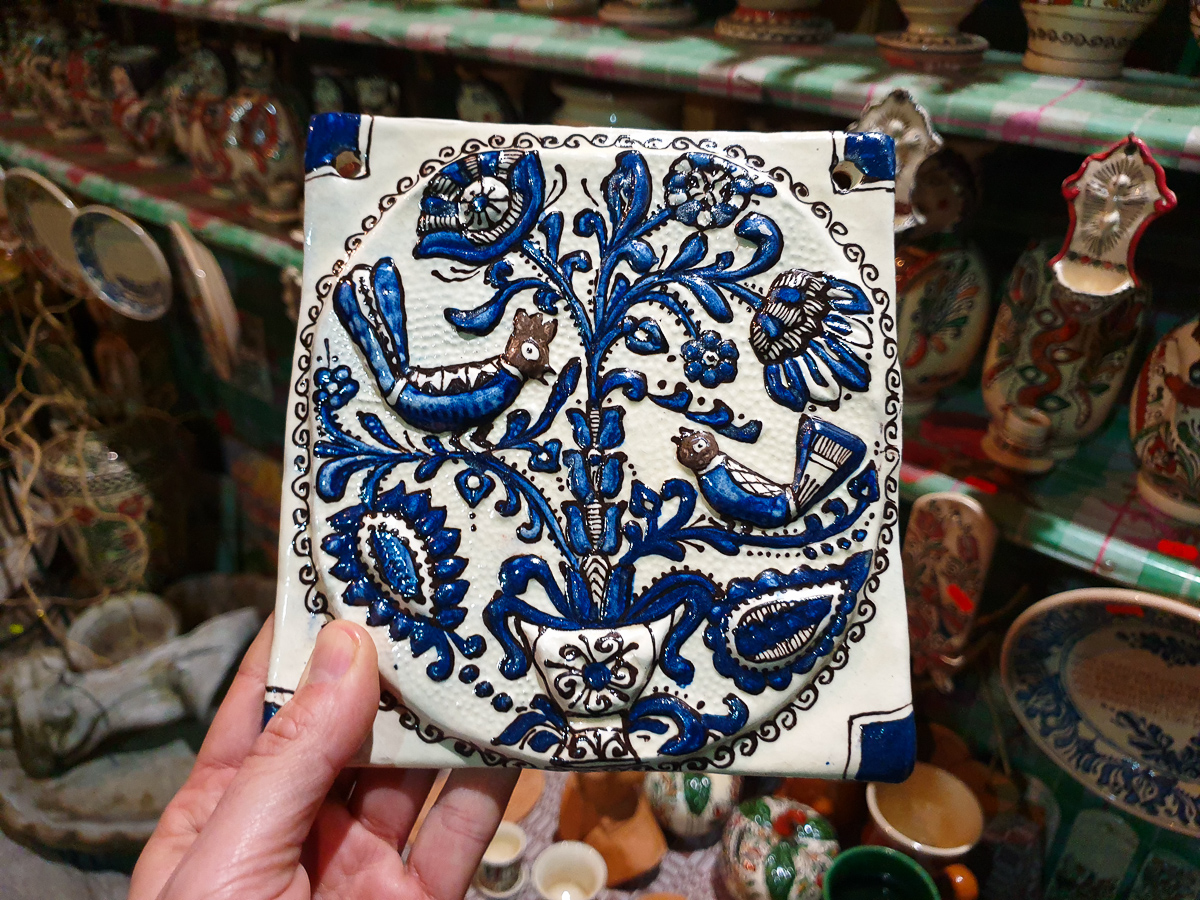 Tinder handicrafts
Not only pottery can be learned in Corund. There are many other interactive activities that you and your family can take part in. For example, in a visit to Zoltan's craft shop, you will learn how to make decorative or practical products from a simple birch fungus.
Perhaps this small village is the only place in the world where you can see this tradition. But because of climate change and massive deforestation in Romania, for artisans, it is becoming harder to find beech mushrooms good enough to be processed.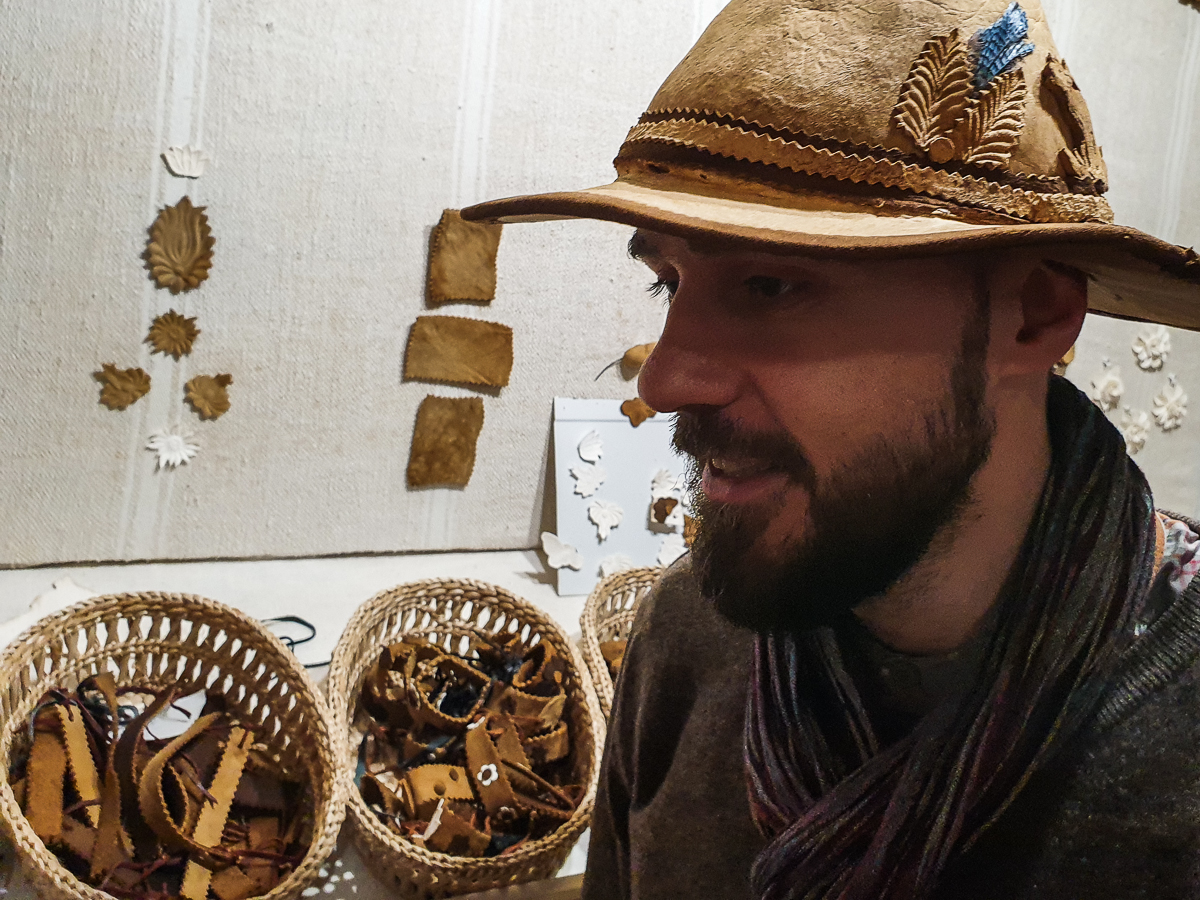 In nature, there are many kinds of tinder, but the artisan Zoltan knows how to make the difference between them. In its long journey through the various areas of Romania – Maramures, Bucovina or Jiu Valley, the craftsman looks for the birch on which grows the good mushroom.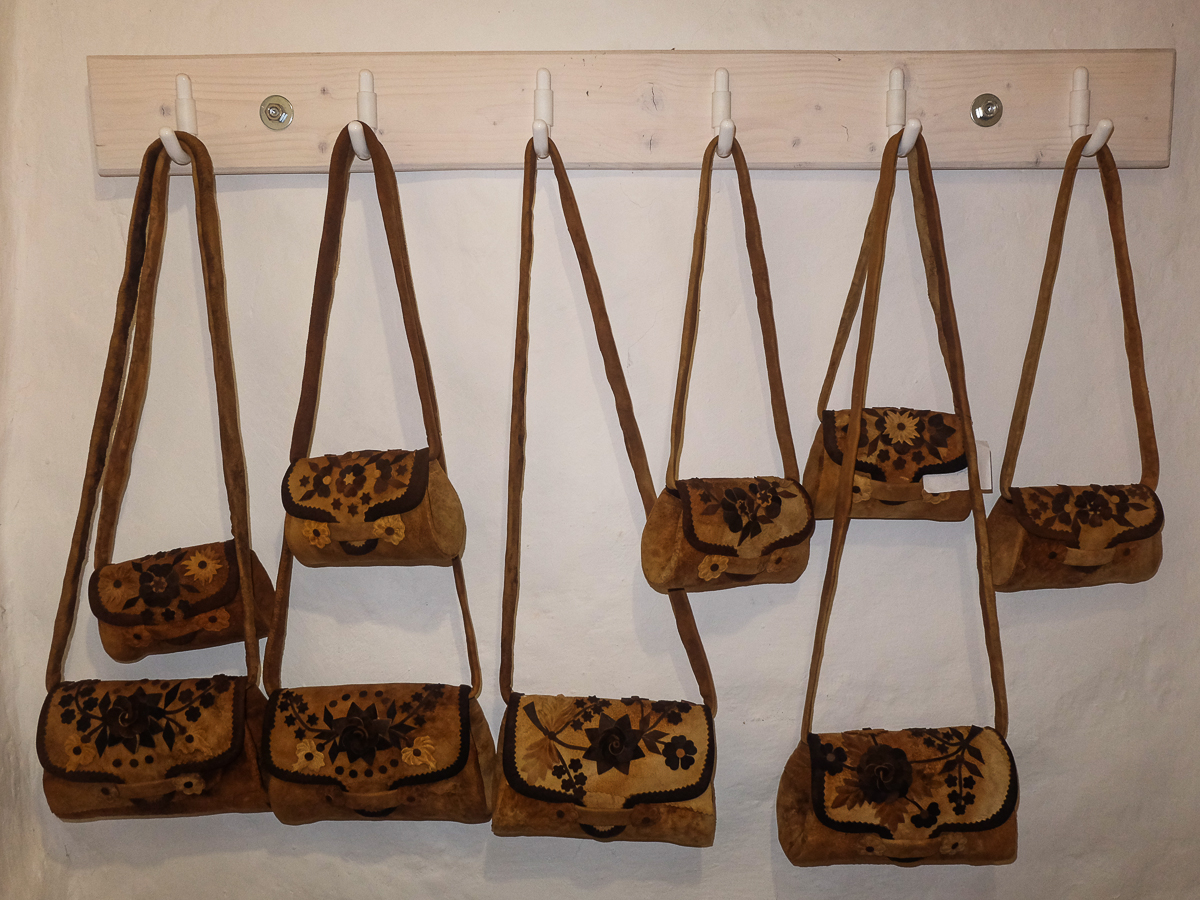 If in the past there were 70 families that were involved in the processing of tinder, today there are only 7 families in Corund who know how to manufacture it to a high level of art (handbags, hats, tablecloths, bracelets and various decorations). You must know that since from the Neolithic period the tinder was used to ignite the fire. Also, until the nineteenth century, it was used in the pharmacy under the name of "Fungus chirurgorum" to stop bleeding, being a good antiseptic.
Aragonite and the Aragonite Museum
Aragonite is a limestone crystallized mineral deposited by salty mineral waters. In the Corund village is the only aragonite museum in Romania, being among the few places in the world where the rare stone specifications are explained to you. Also, you can find illustrations about the classic way of exploiting aragonite with hammer and sledgehammer.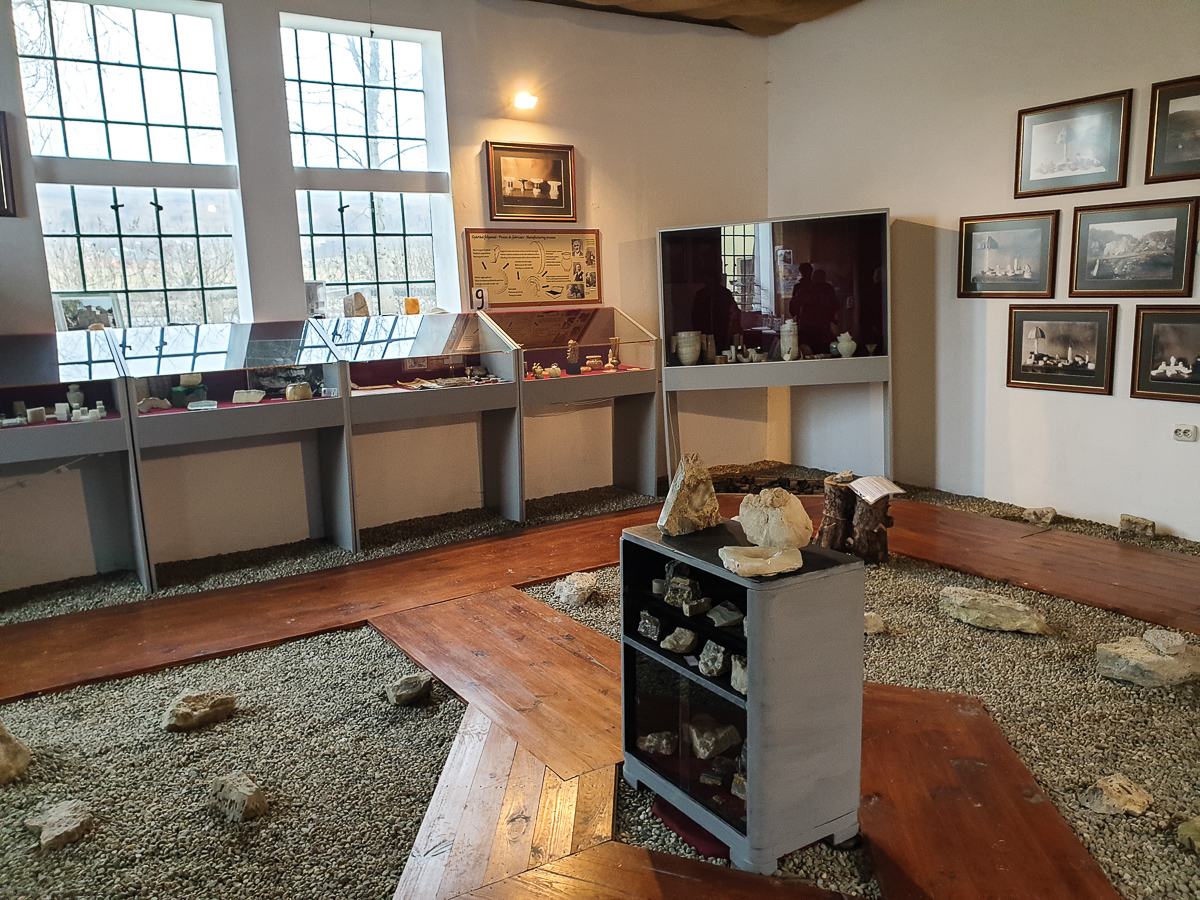 This fairly rare semiprecious stone can take different shapes and colors, being translucent or transparent. Red Aragonite is found in Molina de Aragon, Spain. Star Aragonite can be found in Morocco and Blue Aragonite was recently found in China. Aragonite is also found in Italy, Greece, Austria, Great Britain, the Czech Republic, Namibia, Mexico, Peru, Pakistan and the United States of America.
Corund's Aragonite ores are unique in the world as they are on the surface, they are in massive form and do not appear in the mine, as in other parts of Europe, such as the Czech Republic, northern Italy or Slovakia.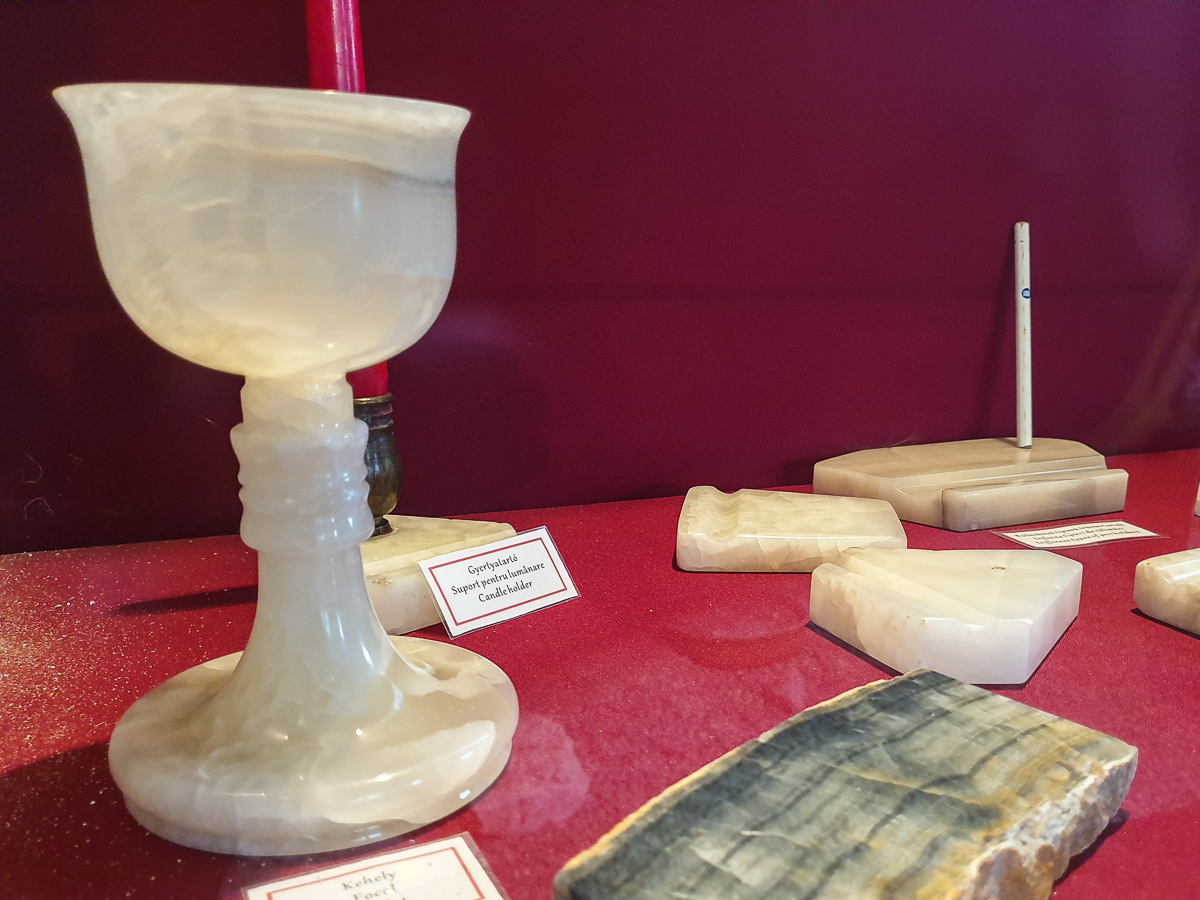 Aragonite was discovered in Corund 110 years ago by a Czech established in Transylvania, and he founded a small manufacturing plant. Today you can visit the museum where you will see the objects made in the past from this stone. But with the help of the local guide, you can make a special jewel for your loved one. My wife was very impressed when I gave her a black aragonite pendant, polished for 3 hours.
If you get to Corund village in your Transylvanian tour, you can go home with beautiful ceramic objects, straw or mat, products made of wool, tinder or wood. Craftsmen exhibit their products in front of the houses, many even create them there, under the eyes of tourists.
Of course, this article is only the first part of the interactive activities that can be done in this charming village in the heart of Transylvania. We could not have had a special experience without our guide and partner, Zoltan Pal – Slow Tours.