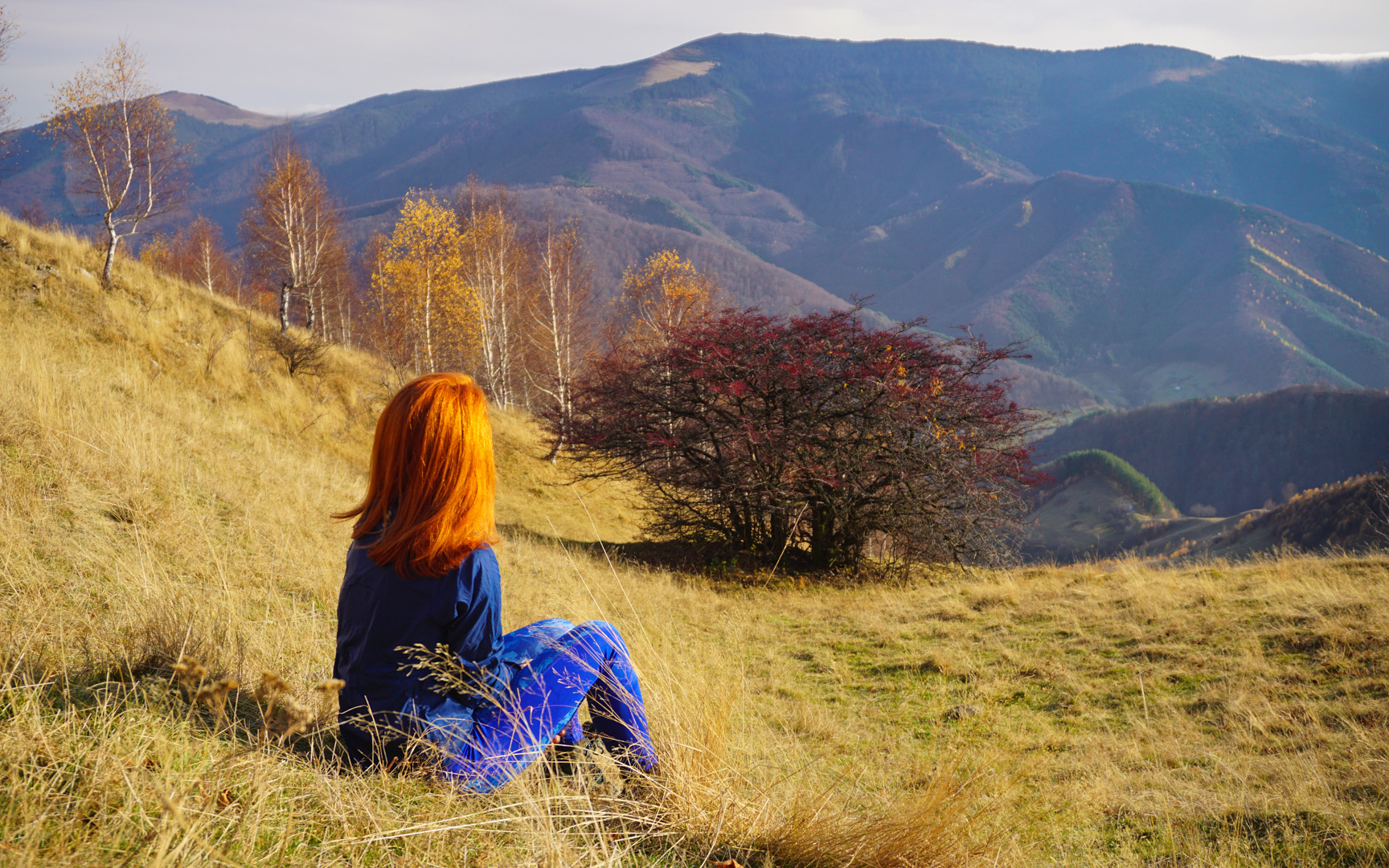 How was the tourism in Romania during the comunist era?
During the communist era in Romania, which lasted from the late 1940s until 1989, tourism was tightly controlled by the communist government. Romania was isolated from much of the Western world, which affected the flow of international tourists. The Romanian communist state promoted a specific image of Romania, focusing on the achievements of the regime and downplaying certain aspects of the country's history and culture.
Domestic tourism in Romania was also influenced by the government's policies and control over various aspects of society, including travel. At that time, the government was promoting the Ideological sites that aligned with the communist ideology. This often meant visiting places associated with the regime's achievements, factories, collective farms, and significant historical events in the context of the communist narrative.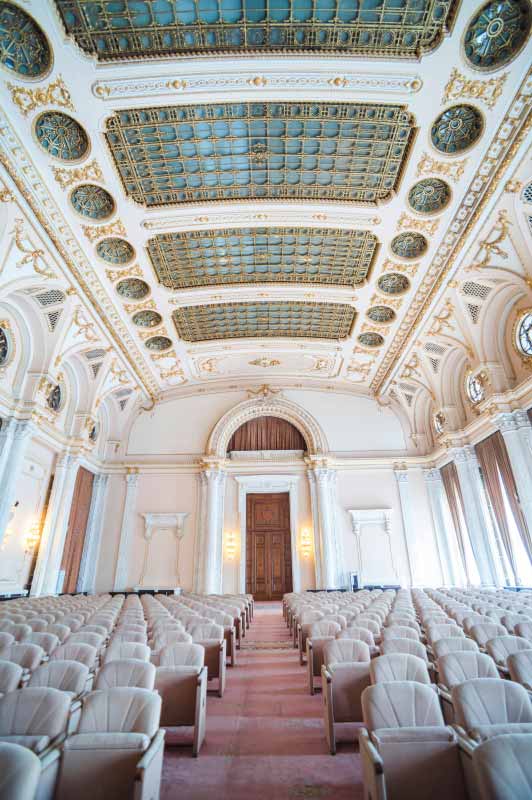 Limited Freedom of Movement.
While Romanian citizens were allowed to travel within the country, there were still restrictions and bureaucratic processes in place. Traveling in Romania required obtaining permits, and some areas might have been off-limits due to military installations or other sensitive reasons.
State-Managed Accommodations.
Accommodations, such as hotels and lodges, were often owned and managed by the Romanian state. This meant that the quality and availability of accommodations could be influenced by government decisions and priorities. The communist government of Romania did invest in developing certain tourist attractions, such as the construction of large resorts like Mamaia on the Black Sea but  tourism in Romania was limited by factors such as visa restrictions and limited access to foreign currency. The majority of tourists during this time were from other Eastern Bloc countries or allied nations.
During the communist era in Romania, international hotel chains like InterContinental Hotels were rare due to the regime's control over the economy, limited foreign investments, and because of the country's relative isolation from the Western world. However, there was an exception in Bucharest:
InterContinental Hotel Bucharest was built during the communist period and opened its doors in 1971. It was a significant architectural and engineering accomplishment, standing as one of the tallest buildings in the city. The hotel was designed to showcase the modernity and achievements of the regime, serving as a symbol of Romania's aspirations.
The InterContinental Hotel Bucharest was not only a place for accommodation but also a showcase for state guests, conferences, and international events. It featured luxurious amenities for its time, including restaurants, a rooftop bar, conference facilities, and more.
This hotel played a unique role in the context of Romania's communist history, as it stood as an example of the government's attempt to present a modern image to the world despite the country's ideological isolation. The hotel It still operates today, but under the name of Grand Hotel Bucharest.
Limited Consumer Goods:
Consumer goods and services, including those related to tourism in Romania, were often in short supply due to economic constraints. This could affect the overall quality of domestic tourism experiences.
Starting the 80s, rationing was a common practice due to economic constraints, central planning, and resource shortages. Rationing was a way for the government to manage the distribution of essential goods and services to the population.Rationing primarily affected essential goods such as food, fuel, clothing, and other necessities. Romanians received a certain quota or allocation of these items based on their family size and other factors.
This central planning approach aimed to ensure equal access to necessities, but it often led to shortages and limited consumer choice.
Food items like meat, dairy products, and cooking oil were frequently rationed. Citizens received coupons or cards that allowed them to purchase specific amounts of these goods at designated stores.
Energy resources like electricity and heating, as well as fuel for vehicles, were also rationed. People had to adapt to limited availability and often find ways to conserve energy.
Fulfilling Work Quotas: Often, workplaces would organize trips for their employees as part of fulfilling state-imposed work quotas. These trips could have both educational and recreational elements.
Collective Activities: Travel experiences often revolved around group activities, with organized tours and group excursions being common. These group activities were also used as opportunities for ideological education and propaganda
Recreation Facilities: The government did invest in creating recreational facilities and resorts, primarily for the use of workers. These facilities were intended to provide relaxation and entertainment for citizens. Overall, domestic tourism in communist Romania was influenced by the government's control over the movement of citizens, resources, and the messaging that accompanied travel experiences.
Tourists from countries like the Soviet Union, other Eastern European countries such as Poland, Yugoslavia, Czechoslovakia and even some non-aligned nations had relatively easier access to travel within the communist bloc. Visitors from Western countries, especially those from capitalist nations, faced more restrictions and challenges in visiting Communist Romania due to the political and ideological divisions of the time. Even so, there were instances of Western tourists visiting Romania during this period, although their numbers were considerably lower compared to tourists from within the communist bloc.
Overall, tourism in Romania during communism was characterized by state control, limited international exposure, and a focus on presenting a particular narrative to visitors.
Romania's tourism after 1989 Revolution
Romania's tourism industry has been developing over the years, with efforts to improve infrastructure, accommodation options, and tourism services. The country has seen growth in the number of visitors attracted by its natural beauty, cultural heritage, and historical sites. However, compared to some more established tourist destinations in Europe, Romania's tourism infrastructure and services may still be developing in certain areas.
In the last 34 years since the fall of communism, tourism in Romania has become an important industry. Today, Romania offers diverse tourist attractions such as medieval castles, beautiful landscapes, and historic cities.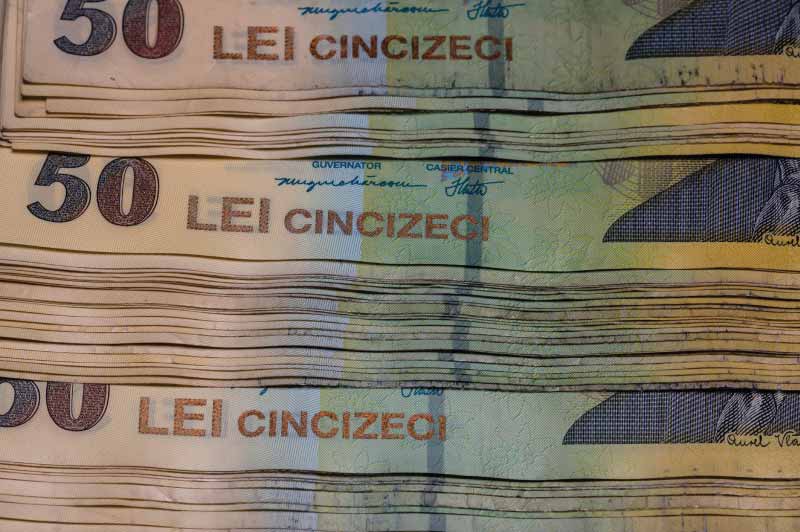 The country attracts visitors with its cultural heritage, picturesque landscapes, and historical sites such as Peles and Bran Castle, the Painted Monasteries of Northern Moldova or the medieval settlements of Transylvania.
The cities of Bucharest, Sibiu, Cluj-Napoca, and Brasov also offer a blend of modern and traditional experiences for tourists coming to visit Romania.
Hiking in the Carpathian Mountains in Romania is a fantastic experience! Romania's Carpathian Mountains offer opportunities for hiking, skiing, and wildlife watching. Here you`ll find stunning landscapes, diverse flora and fauna, and a range of trails suitable for various skill levels.
The Danube Delta, a UNESCO Biosphere Reserve, is popular among birdwatchers and nature lovers.
Dracula and Mythology fans will be delighted when visiting Bran Castle, often associated with the Dracula legend, draws tourists intrigued by the connection between the fictional vampire and historical figures like Vlad the Impaler.
Tourism in Romania is constantly growing due to the thermal spas and wellness resorts that attract visitors seeking relaxation and rejuvenation. For the photography enthusiasts Romania offers a diverse landscape, picturesque villages, and unique architecture.
For Food and Wine Lovers: Romanian cuisine offers a blend of influences from Eastern Europe and the Balkans. Food and wine tours are popular among those interested in gastronomy. Budget Travelers: Romania is known for offering good value for money, making it attractive to budget-conscious travelers.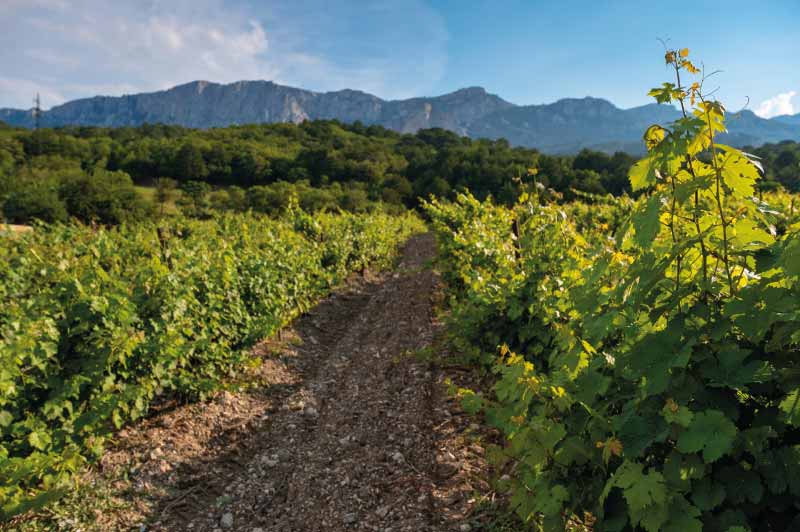 Despite the fact the country has a tremendous potential, tourism in Romania industry can be influenced by various factors, including economic conditions and global events.
Even though Romania is part of the NATO alliance, the conflict in Ukraine did have some impact on tourism of Romania, particularly in the border regions. The situation might have led to concerns about safety and instability which could have influenced travel decisions.
Recently  tourism in Romania had been experiencing growth in its tourism sector, with an increasing number of foreign tourists visiting the country. In recent years, the number of foreign tourists visiting Romania annually has been fluctuating around 10 to 12 million, with some variations from year to year.
Tourists from a diverse range of countries visit Romania to explore its cultural, historical, and natural attractions
Foreign tourists visiting Romania
Tourists from neighboring countries like Hungary, Bulgaria, and Serbia often visit Romania due to its proximity and shared cultural ties.
At the same time Germany, Italy, France, and the United Kingdom are among the Western European nations whose citizens have shown interest in exploring Romania's attractions. They are enticed by Romania's rich history, culture, and natural beauty.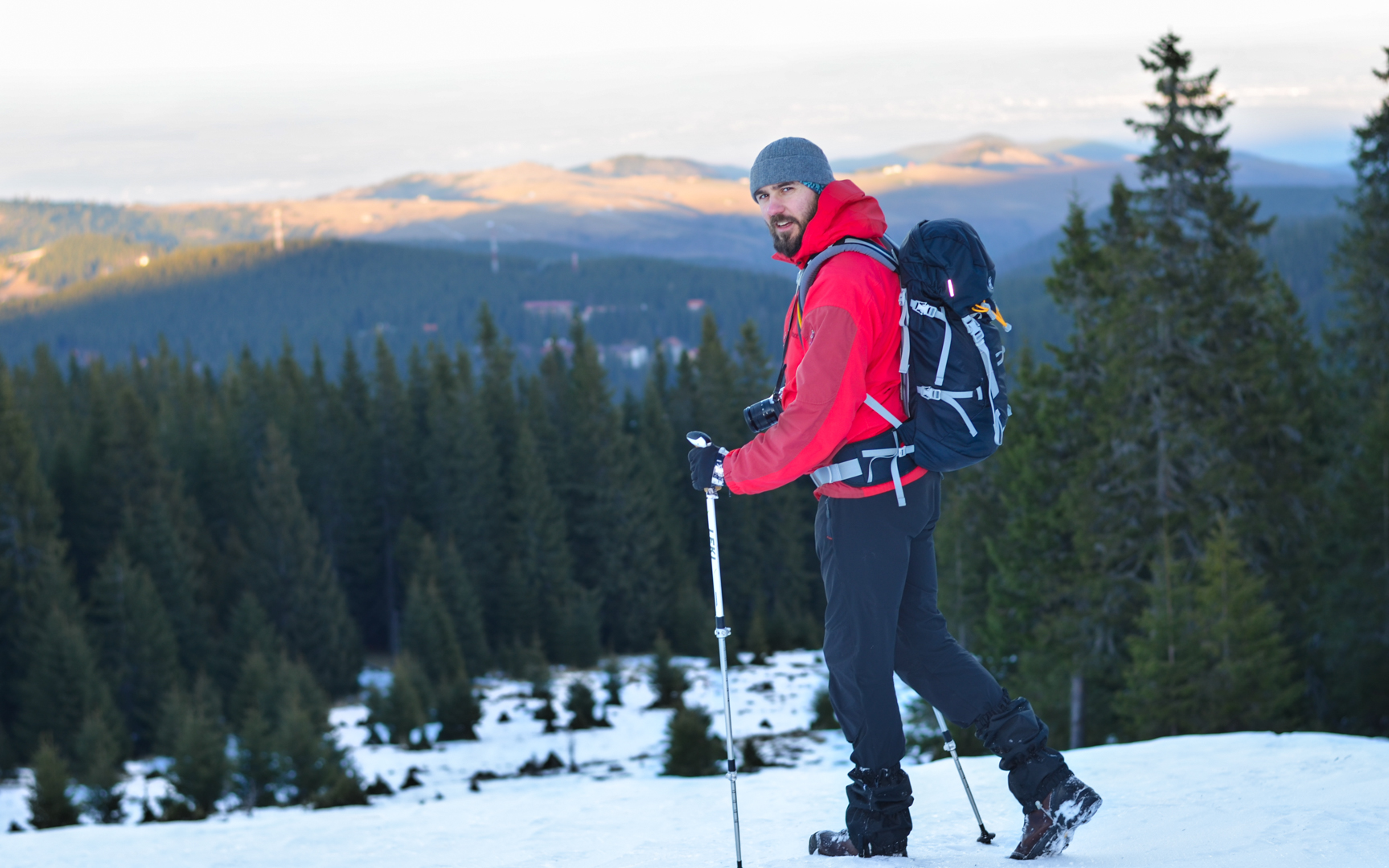 Romania has historical and cultural significance for Jewish heritage, attracting tourists from Israel who want to explore these connections. Many Israelis visit Romania due to its rich Jewish heritage and historical sites such as the Great Synagogue of Bucharest and the Jewish Museum. The Jewish community in Romania is one of the oldest and largest in Eastern Europe
China and Japan have shown increased interest to do tourism in Romania as a European travel destination.
Tourists from the United States and Canada also visit Romania, often seeking out its historical sites, natural beauty, and unique experiences. USA travelers are often drawn to attractions like Dracula's Castle, Transylvania, and the unique Romanian countryside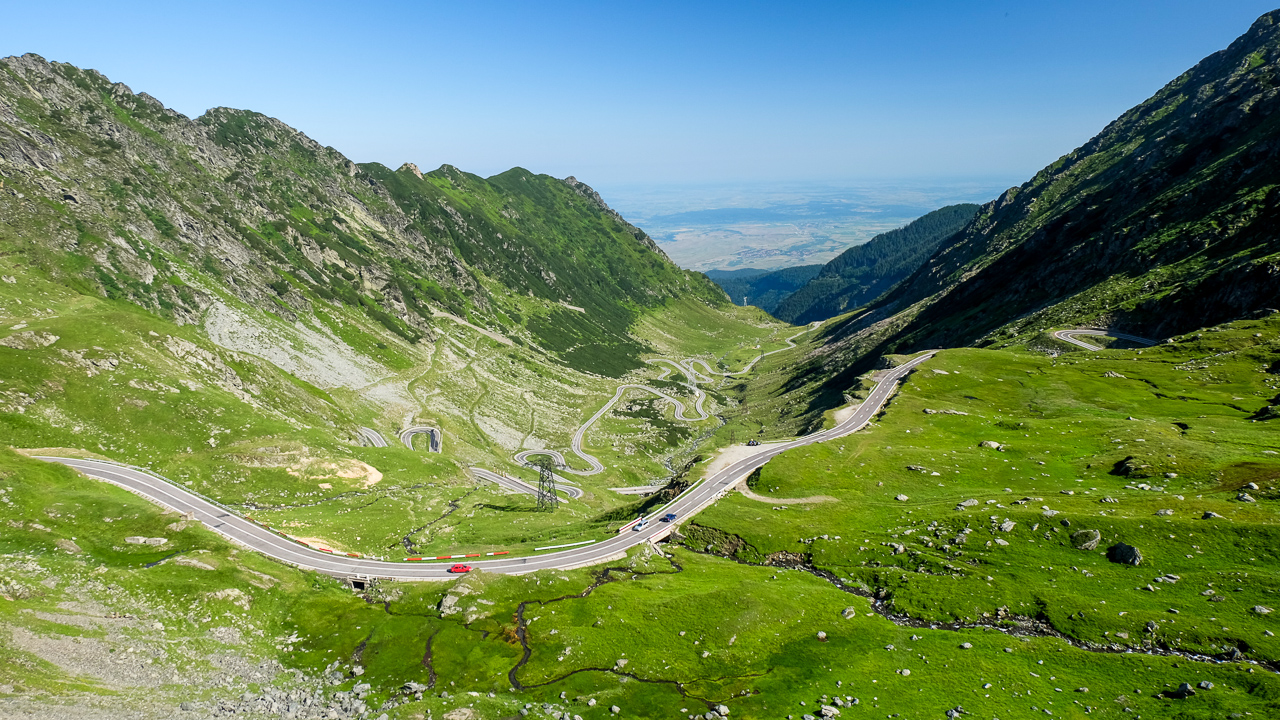 Tourists from the Middle East: Romania has seen an increasing number of visitors from countries in the Middle East, such as Saudi Arabia, Qatar, and the United Arab Emirates. They are often attracted to Romania's luxurious resorts, shopping opportunities, and medical tourism.
Overall, Romania's tourism is a growing industry that welcomes visitors from all over the world, each with their own unique interests and reasons for exploring this wonderful country.
If you liked this article about tourism in Romania and want a tour of the country, please visit this page or contact us.