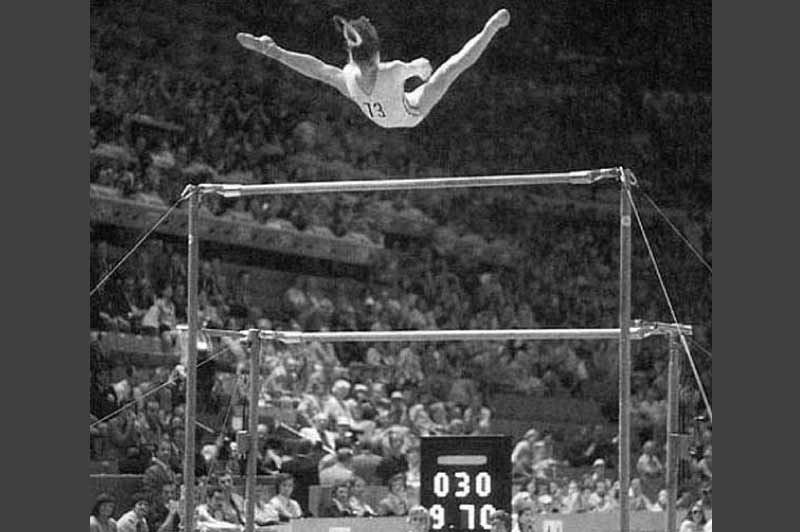 Nadia Comăneci is a retired Romanian gymnast, known for her groundbreaking achievements in the world of gymnastics. Here are some key points about her.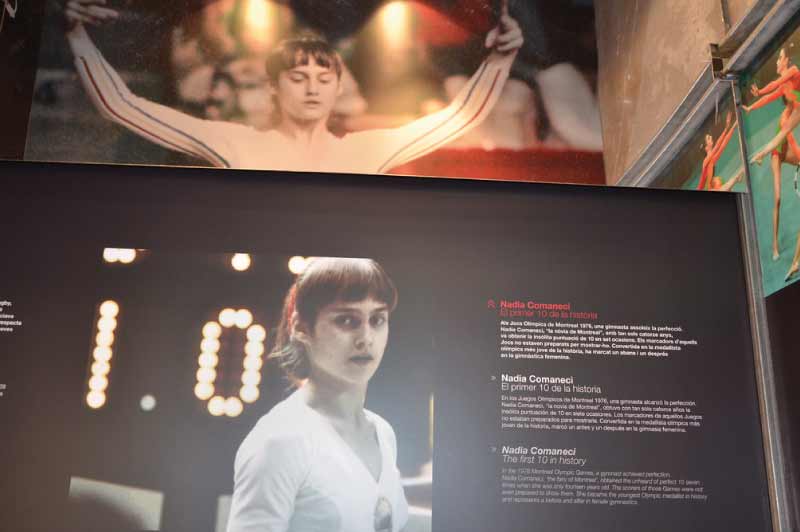 Nadia Comăneci: The Perfect 10 of Gymnastics
In the world of gymnastics, there are legends, and then there is Nadia Comăneci. Born on November 12, 1961, in Gheorgheni, Romania, Nadia Elena Comăneci emerged as a youthful prodigy who forever changed the sport of gymnastics. Her journey from a small town in Romania to the global stage of the Olympics is a testament to her unparalleled talent, unwavering dedication, and her ability to achieve perfection in a sport that demands nothing less.
This article delves into the remarkable life and career of Nadia Comăneci, a gymnast who scored perfect 10s and captured the hearts of millions worldwide. From her early years of training under the watchful eye of legendary coaches Bela and Marta Karolyi to her groundbreaking performance at the 1976 Montreal Olympics, we'll explore the indelible mark she left on gymnastics and her enduring legacy.
Early Years and Beginnings
Nadia Comăneci's journey in gymnastics began at an incredibly young age. Her parents, Gheorghe and Ştefania Comăneci, introduced her to the sport when she was just a toddler. Recognizing her innate talent and determination, they enrolled her in formal gymnastics classes at the age of six.
Talent Recognized: Nadia's talent was quickly recognized by the Karolyis, Bela and Marta, renowned coaches who would play a pivotal role in her development. Under their guidance, she began to hone her skills, building strength, flexibility, and an extraordinary sense of balance.
Rigorous Training: The Karolyis' training regimen was notoriously rigorous, pushing young Nadia to her limits. Hours of practice and unwavering commitment were the norm, and this intense preparation laid the foundation for her future success.
The 1976 Montreal Olympics: A Historic Triumph
At the age of 14, Nadia Comăneci made her mark on the world at the 1976 Summer Olympics in Montreal, Canada. It was here that she achieved legendary status with her extraordinary performances that transcended the sport of gymnastics.
The Perfect 10: In the team competition, Nadia made history by becoming the first gymnast ever to score a perfect 10.0, not once but seven times during the competition. Her routines on the uneven bars, balance beam, floor exercise, and vault were nothing short of perfection.
All-Around Gold: Nadia Comăneci won the coveted all-around gold medal, solidifying her status as the best gymnast in the world. Her grace, precision, and confidence on the apparatuses left spectators and judges in awe.
Individual Apparatus Gold: In addition to the all-around gold, Nadia also clinched three individual gold medals in the balance beam, uneven bars, and floor exercise. Her dominance was unparalleled.
Global Sensation: Nadia's performances in Montreal made her a global sensation. Her name became synonymous with perfection, and she captured the hearts of millions, not only for her skill but also for her youthful exuberance and infectious smile.
Beyond the Olympics: A Legacy Unmatched
While the 1976 Olympics were undoubtedly the pinnacle of Nadia Comăneci's career, her impact on gymnastics extended far beyond that historic event.
Continued Success: Nadia went on to have a successful competitive career, winning multiple medals at World Championships and European Championships. Her consistency and excellence in the sport showcased her as a true gymnastics prodigy.
Retirement and Transition: After retiring from competitive gymnastics in the late 1970s, Nadia remained active in the sport, transitioning to coaching and mentoring young gymnasts. Her knowledge and experience became invaluable in nurturing the next generation of gymnasts.
Global Ambassador: Nadia Comăneci's influence was not limited to the gymnasium. She became a global ambassador for gymnastics, traveling the world, and promoting the sport. Her efforts helped to popularize gymnastics in countries far and wide.
Nadia's Impact on Gymnastics
Nadia Comăneci's impact on gymnastics is immeasurable. Her contributions to the sport extend to various aspects, shaping the future of gymnastics in ways that continue to be felt today.
Technical Innovation: Nadia's performances introduced innovative and technically advanced routines that raised the bar for future gymnasts. Elements like the "Comăneci Salto" on the uneven bars remain part of gymnastics vocabulary.
Global Inspiration: Her story inspired countless young gymnasts worldwide. Her journey from a small town in Romania to Olympic stardom served as a beacon of hope and motivation for aspiring gymnasts who dreamt of achieving greatness.
Impact on Scoring: Nadia's perfect 10s at the 1976 Olympics played a role in changing the scoring system in gymnastics. The sport eventually moved away from the "perfect 10" system to a more complex scoring system, recognizing the need to differentiate between the exceptional performances she and others delivered.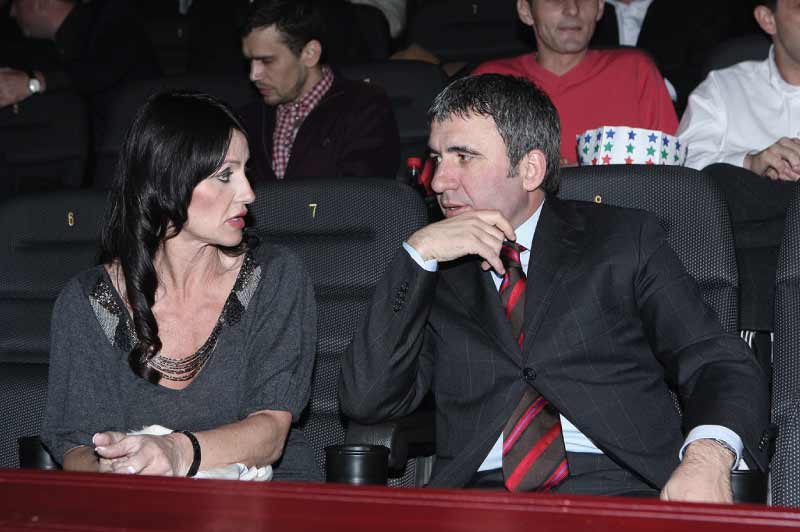 Nadia Comăneci: A Life Beyond Gymnastics
While Nadia Comăneci will forever be associated with gymnastics, her life extended beyond the confines of the gymnasium.
Personal Challenges: Nadia faced personal challenges, including her defection from Romania to the United States in 1989, a move that marked a significant turning point in her life.
Family and Marriage: Nadia married American gymnast Bart Conner in 1996, and they welcomed their son, Dylan Paul Conner, in 2006. Her family life brought new joys and responsibilities.
Entrepreneurship: In addition to her involvement in gymnastics, Nadia ventured into entrepreneurship. She opened the Nadia Comăneci Children's Clinic in Bucharest, Romania, and partnered with her husband to run a gymnastics school.
Legacy and Awards
Nadia Comăneci's enduring legacy is celebrated with numerous awards and honors that recognize her contributions to gymnastics and society at large.
Hall of Fame: She has been inducted into various sports halls of fame, including the International Gymnastics Hall of Fame and the International Women's Sports Hall of Fame.
Presidential Medal of Freedom: In 2021, Nadia Comăneci was awarded the Presidential Medal of Freedom, the highest civilian honor in the United States, for her outstanding contributions to the world of sports and her positive influence on countless lives.
Conclusion: Nadia Comăneci's Enduring Impact
Nadia Comăneci's journey from a young gymnast in Romania to an Olympic legend and global ambassador for gymnastics is a story of unparalleled dedication, extraordinary talent, and unwavering determination. Her perfect 10s in Montreal became more than just a series of scores; they symbolized the pursuit of excellence in sports and inspired generations of gymnasts to aim for the stars.
Beyond the gymnastics arena, Nadia's personal journey, family life, and entrepreneurial endeavors reflect a multifaceted individual who has left an indelible mark on the world. Her impact on the sport