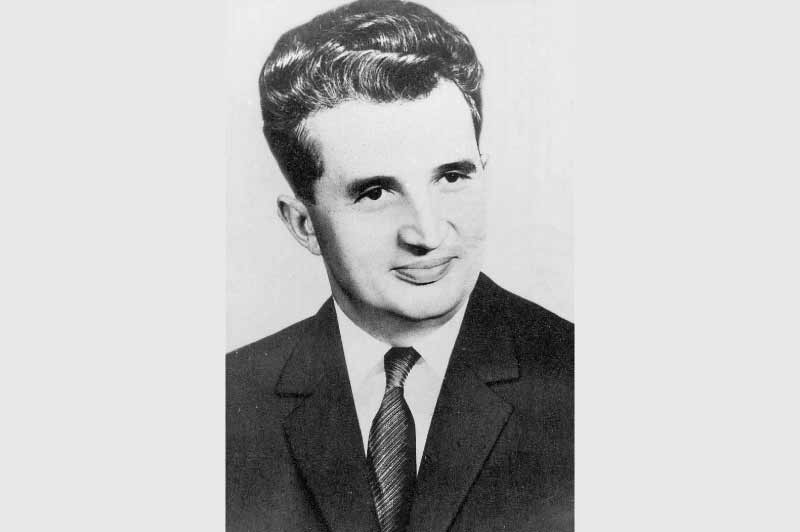 Nicolae Ceausescu, one of the most controversial figures in Romania's history, left an indelible mark on the nation during his tumultuous tenure as its leader. For over two decades, Ceausescu's iron-fisted rule held Romania in its grip, shaping the country's political, economic, and social landscape. This article delves into the life and career of Nicolae Ceausescu, exploring the factors that led to his rise to power, the key policies and events of his regime, and ultimately, his dramatic fall from grace.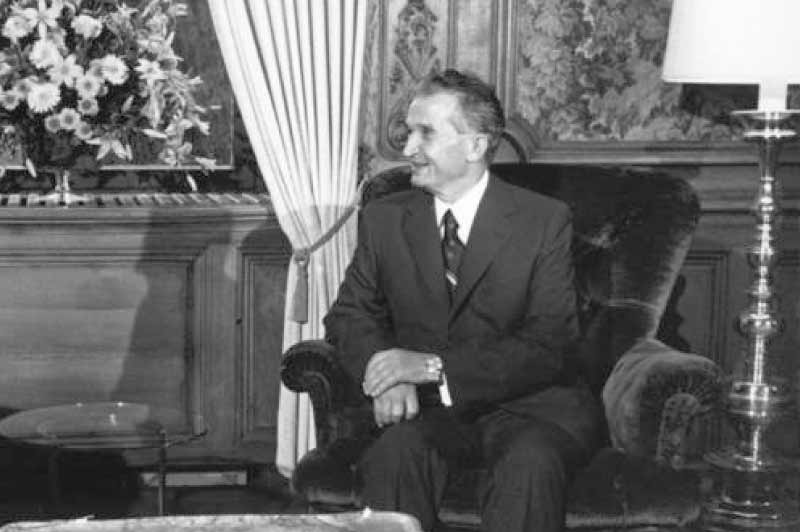 Early Life and Rise to Power
Nicolae Ceausescu was born on January 26, 1918, in Scornicești, a small village in southern Romania. His humble beginnings provided little indication of the extraordinary path he would follow. Ceausescu's political career began in the late 1930s when he joined the Communist Party, a decision that would shape the rest of his life. During World War II, he was imprisoned for his communist activities, but he was released when Romania came under Soviet control.
After the war, Ceausescu rapidly climbed the ranks of the Romanian Communist Party. He was known for his loyalty to the party's leadership and his ability to suppress dissent. By 1965, he had become the General Secretary of the Romanian Communist Party, a position that effectively made him the country's leader.
Nicolae Ceausescu's Leadership Style
Ceausescu's leadership style was characterized by authoritarianism, cult of personality, and a rigid control over every aspect of Romanian society. He promoted a personality cult similar to those seen in other communist regimes, with his image and propaganda omnipresent throughout the country. His regime portrayed him as a benevolent father figure who was responsible for Romania's progress.
Under Ceausescu's rule, freedom of speech and dissent were severely curtailed. Political opposition was ruthlessly suppressed, and the secret police, known as the Securitate, maintained an extensive network of informants to monitor and control any potential threats to the regime. Independent media and civil society were virtually non-existent, ensuring that Ceausescu's propaganda was the only narrative available to the Romanian people.
Economic Policies and Industrialization
One of the hallmarks of Ceausescu's rule was his ambitious economic agenda, which aimed to transform Romania into an industrial powerhouse. He implemented a series of five-year plans that prioritized heavy industry and infrastructure development. The most infamous of these plans was the "Systematization" program, which sought to modernize rural areas by demolishing traditional villages and relocating residents to new apartment blocks in urban areas. This program led to the destruction of many historic communities and a profound disruption of rural life.
While Ceausescu's industrialization efforts did lead to some economic growth and modernization, they came at a steep cost. The emphasis on heavy industry and neglect of agriculture led to food shortages and rationing. Romania's foreign debt skyrocketed as Ceausescu borrowed heavily from Western countries to finance his grandiose projects. This debt burden would haunt Romania for years to come.
Ceausescu's Quest for International Recognition
Despite his authoritarian rule and controversial policies, Nicolae Ceausescu sought international recognition and respect on the global stage. He pursued a foreign policy that attempted to balance relations between the United States and the Soviet Union while asserting Romania's independence from both superpowers.
One of Ceausescu's most notable international initiatives was his efforts to normalize relations with the United States. In 1974, he became the first communist leader to visit the White House and meet with President Richard Nixon. Ceausescu's pursuit of closer ties with the West was driven by a desire for economic aid and investment, as well as a means of strengthening Romania's position within the Eastern Bloc.
At the same time, Nicolae Ceausescu maintained a cautious relationship with the Soviet Union. He refused to participate in the Soviet-led invasion of Czechoslovakia in 1968 and criticized the Soviet intervention in Afghanistan in 1979. While these actions garnered some international attention, they also strained Romania's relationship with its Soviet neighbors.
Domestic Dissent and the 1989 Revolution
Throughout Ceausescu's rule, dissent simmered beneath the surface, suppressed but not extinguished. Economic hardships, food shortages, and the regime's repressive tactics fueled discontent among the Romanian population. Despite the risks, some individuals and groups dared to challenge the regime in various ways.
The 1980s saw an increase in protest movements and resistance to Ceausescu's rule. Workers in the city of Brașov went on strike in 1987, demanding better wages and working conditions. Protests also erupted in the city of Timișoara in December 1989, triggered by the forced eviction of a Hungarian Reformed Church pastor. These protests quickly escalated into a nationwide revolt against the Ceausescu regime.
The December 1989 revolution marked the beginning of the end for Nicolae Ceausescu. As protests spread across the country, Nicolae Ceausescu responded with violence, ordering security forces to suppress the demonstrations. However, the brutality of the regime's response only galvanized the opposition.
On December 21, 1989, Ceausescu attempted to address the nation from the balcony of the Central Committee Building in Bucharest, but he was met with jeers and shouts of protest. The crowd's anger boiled over, and the televised broadcast showed Ceausescu and his wife, Elena, fleeing the scene by helicopter.
Nicolae ceausescu's death
Ceausescu and his wife were captured by the military on December 22, 1989. After a brief trial, they were sentenced to death for crimes against the Romanian people. On Christmas Day, Nicolae and Elena Ceausescu were executed by a firing squad.
You can visualize many videos of their death on the internet. Follow this link.
Legacy and Conclusion
Nicolae Ceausescu's rule left a complex and controversial legacy in Romania. While his regime oversaw some economic growth and modernization, it came at the expense of personal freedoms, human rights, and a profound disruption of Romanian society. His personality cult and authoritarian rule cast a long shadow over the nation, and the scars of his regime's excesses lingered for years.
In the aftermath of Nicolae Ceausescu's fall, Romania underwent a tumultuous period of transition as it sought to establish a new democratic order and market economy. The transition was marked by political instability, economic challenges, and a reckoning with the crimes of the former regime. Romania eventually made strides toward democracy and integration with Western institutions, joining NATO in 2004 and the European Union in 2007.
Nicolae Ceausescu's legacy is a cautionary tale of the dangers of authoritarianism and the suppression of dissent. His rise to power, iron-fisted rule, and dramatic downfall serve as a reminder of the resilience of human spirit and the importance of upholding democratic values and fundamental rights. Romania's journey from the darkness of Ceausescu's rule to a more open and democratic society is a testament to the enduring power of freedom and democracy.
The pronunciation of "Nicolae Ceausescu" is roughly as follows:
Nicolae: Nee-koh-lie Ceausescu: Ch-ow-sheh-scoo
Please note that Romanian pronunciation can be a bit different from English, especially for names and words. The "C" in "Ceausescu" is pronounced like "ch" in English, and the "ș" is pronounced like "sh."