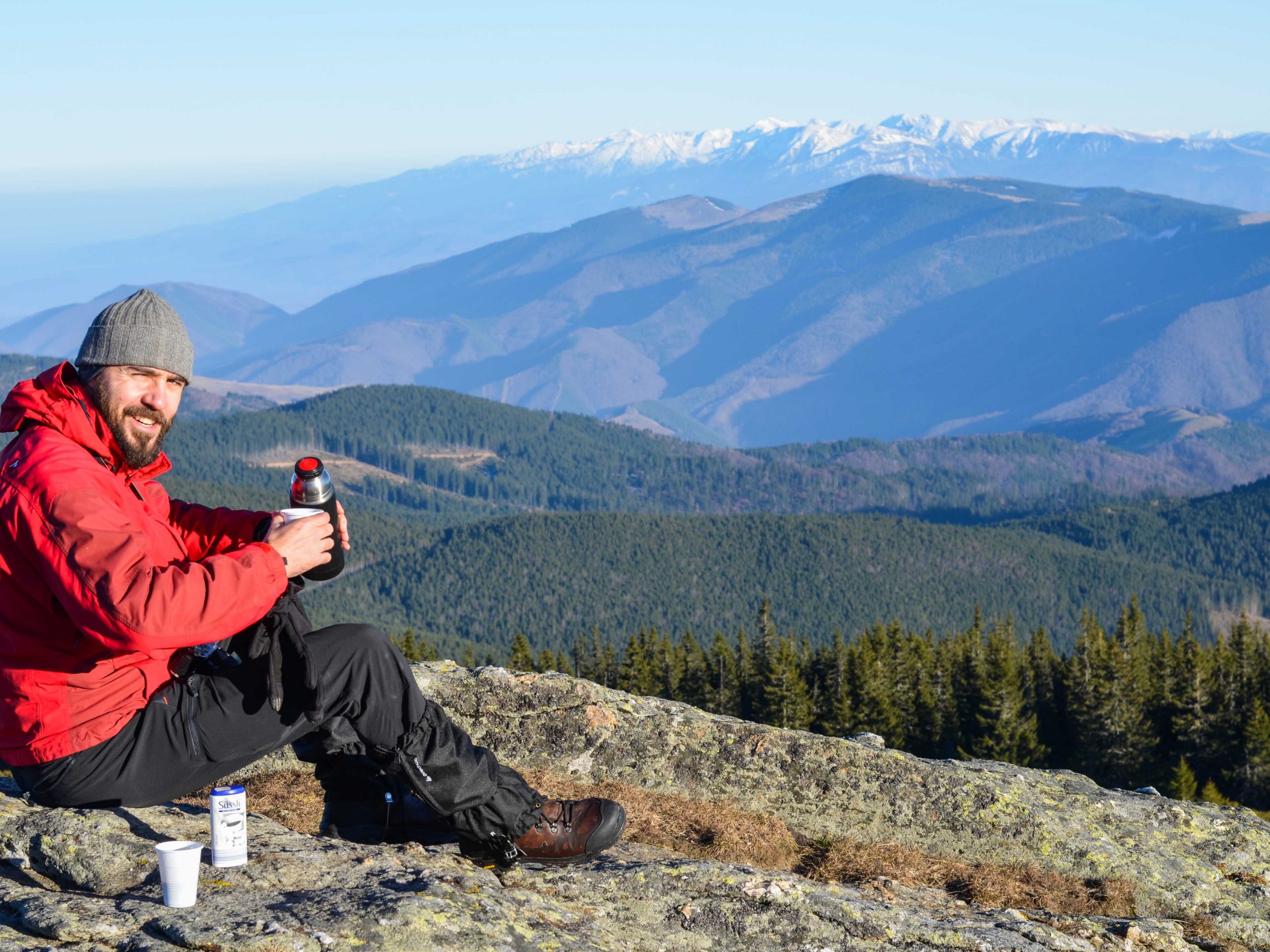 Transylvania is by far the most famous Romanian region. Even its name evokes images of mountain peaks rising to the sky above forests, valleys and crystal- clear streams, images of wooden churches with high roofs, images of legendary castles and memories of a troubled history.
But here you can discover many more interesting places and fun activities: winter sports resorts and beautiful paths for hiking in the mountains, especially in the Retezat National Park, fascinating medieval towns, art museums and some of the most beautiful landscapes in the country.
In Transylvania, new possibilities for spending holidays are everywhere, especially if you enjoy active tours. Therefore, if you're a fan of hiking tours and you also want to visit Transylvania, you'll be glad to know that you have the option to create various itineraries to fit into your schedule, or considering what you're interested most in seeing.
4 ideas of Transylvania hiking tours
Hiking from Magura village
Magura village is located in the center and a point of intersection of the natural regions spread on a huge area, composed of three different landscapes.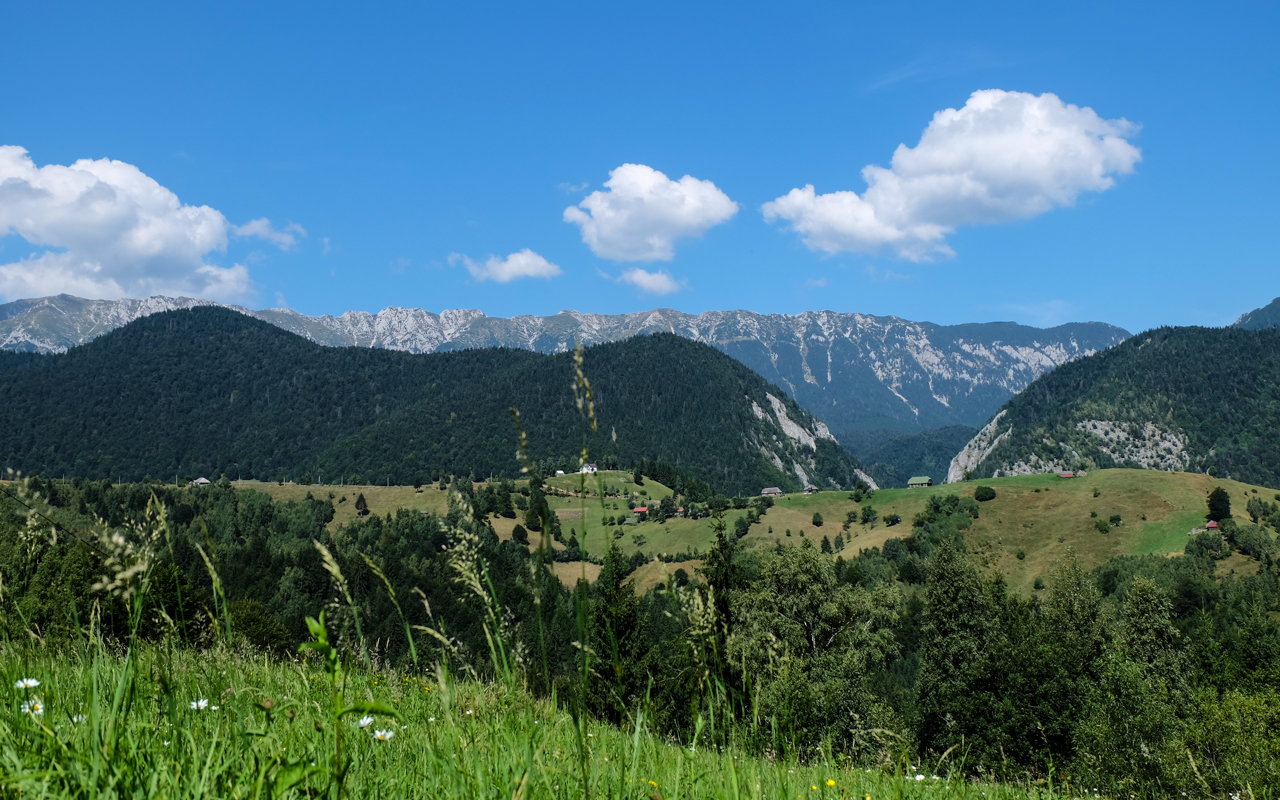 To the north lies immediately the neighboring town of Zarnesti in Brasov County and up to over 30 km beyond, large lowland that is absolutely flat.
Northwest extends to Sibiu and far beyond a landscape of mountains of medium height, which is actually typical representative of Transylvania.
On the other side, so to the southeast, lies the Bucegi massive mountain, with its 2,500 m height, covered with snow even during the warm season. And directly west of the village starts the Piatra Craiului mountain range, high above 2,200 m. This mountain range is just so close that you feel like you could touch it, but you can simply use one of the transylvania hiking tours to reach it.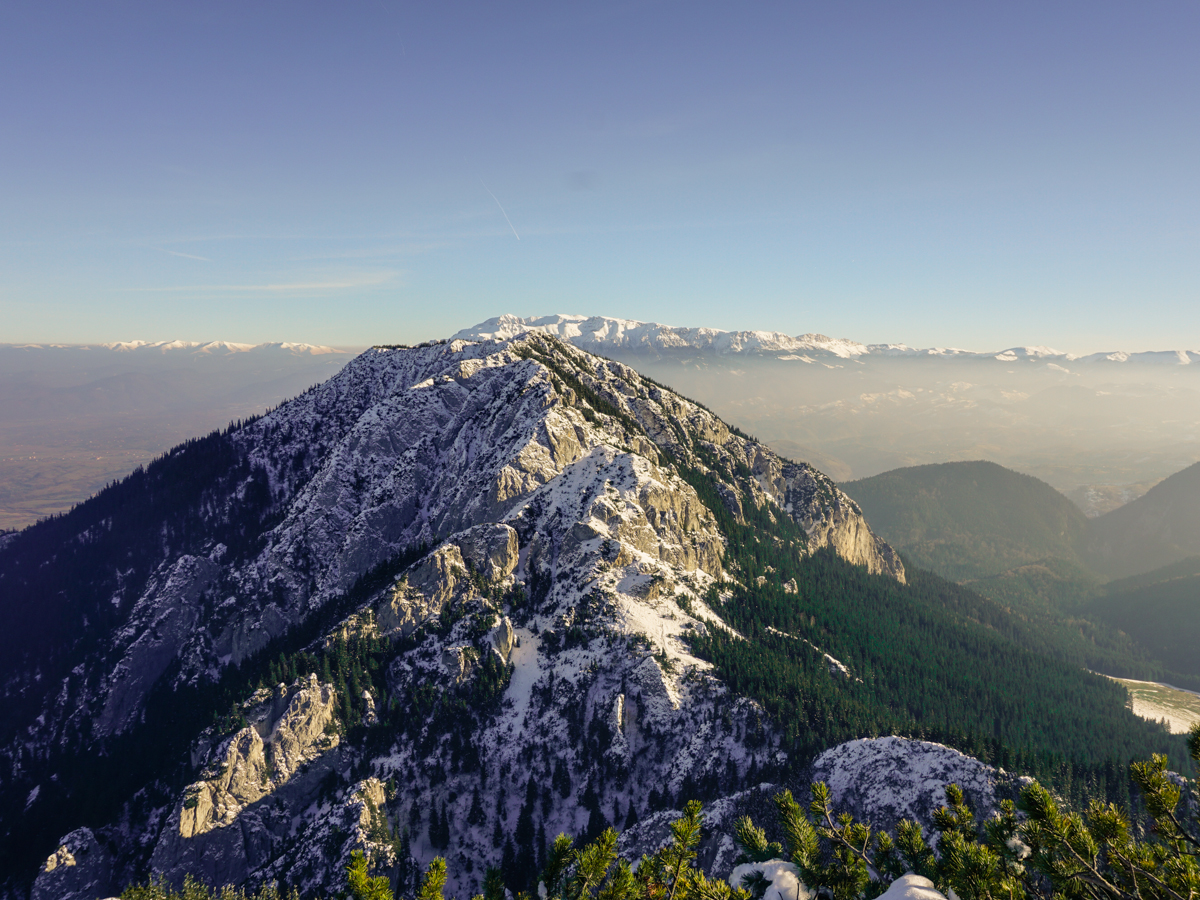 These three completely different landscapes, but directly adjacent, really invite you to enjoy walking, hiking or cycling, no matter if you're a beginner or an expert. These transylvania hiking tours are suitable even for children, a long as you pay attention to weather conditions especially during winter.
From Magura village you can also reach other interesting travel destinations as well, such as Bats Cave or Bran Castle.
Hiking in the Bucegi Mountains
Most foreign tourists who visit Romania are fascinated by the Bucegi Mountains. The landscape are simply gorgeous and the best part is that several hiking trails are also suitable for those who are less experienced in this area. However, it's important not to venture on your own, especially during the winter season.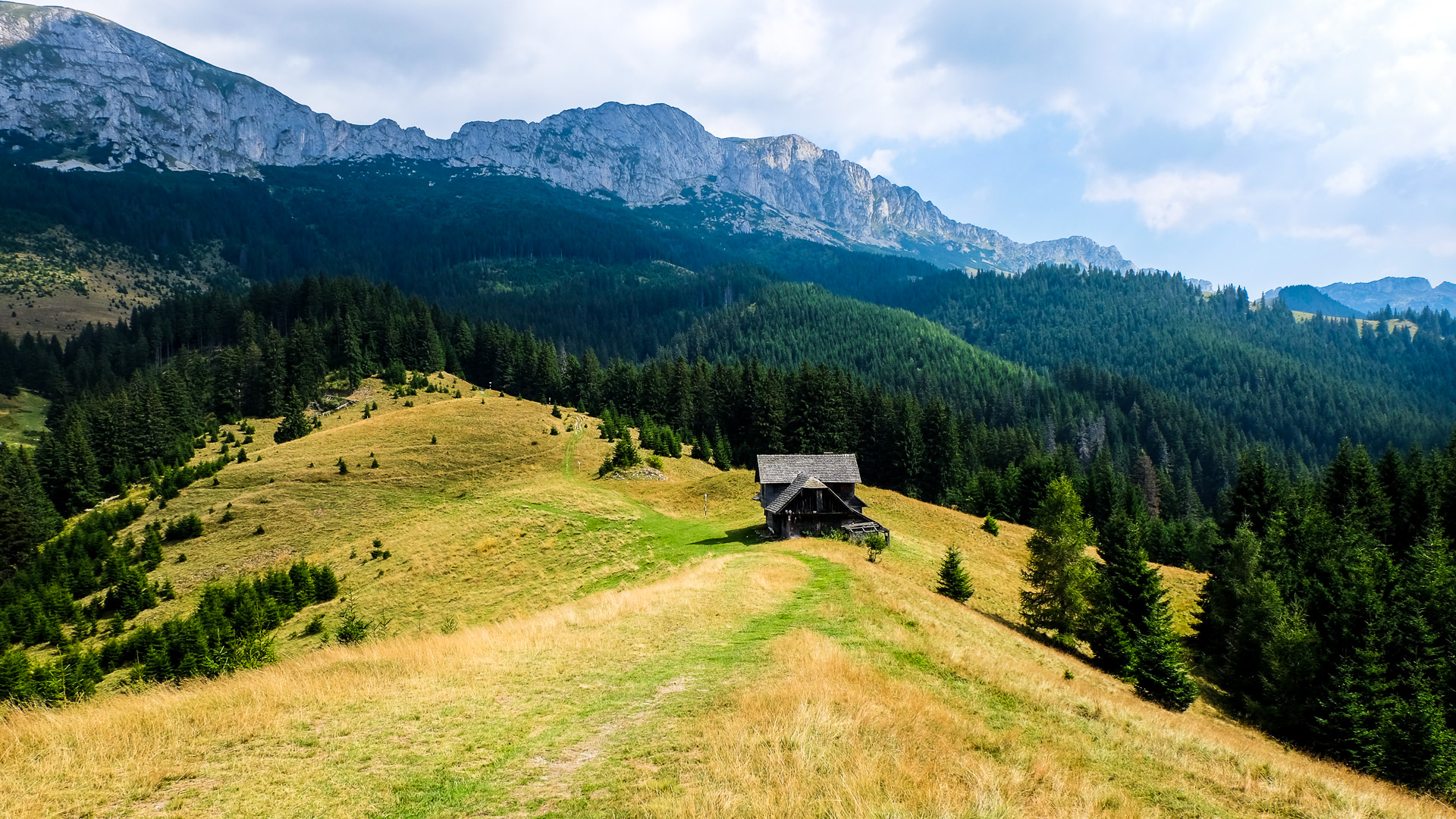 For example, the low difficulty trail Bucegi – Urlatoarea is recommended for all those who want to start an easy adventure to conquer the mountain gradually during holidays and weekends to take upon the challenge of climbing the Bucegi Mountains.
The Urlatoarea Waterfall, at 15 meters high, takes its name from the deafening noise that it produces and announcing approaching tourists as being the destination even before it's visible.
It's a transylvania hiking tours with minimum difficulty, but having a beauty that easily compensates for the lack of a serious challenges. It starts from Bucegi, from the cable car and reaches Urlatoarea, one of the most popular waterfalls in the country.
The route is recommended for families with children, older persons, and people with a sedentary lifestyle or those whom time does not allow them to venture on a longer route.
Most of the route is walking through the woods, along the waterfall, which is always a few meters below the marked path. The path narrows at times, with both sides becoming slightly inclined planes and dangerous when the weather is not appropriate for trekking tours.
Hiking from Balea Lake
Balea Lake has long been an attraction for thousands of tourists, on the verge of becoming one of the most popular hiking trails in Fagaras Mountains. If you want to really explore the area, get some proper equipment and leave the car at the hotel. You can go on a gorgeous trail of medium difficulty, which can be crossed by anyone with a pair of boots and some warm clothes. The route includes several attractions: Balea Lake, Lady's Lake (Lacul Doamnei), Lady's Valley (Valea Doamnei) and Balea Waterfall. The trail is beautiful, with several areas from where you can admire the scenery from above. This route takes approximately three and a half hours, up to four hours.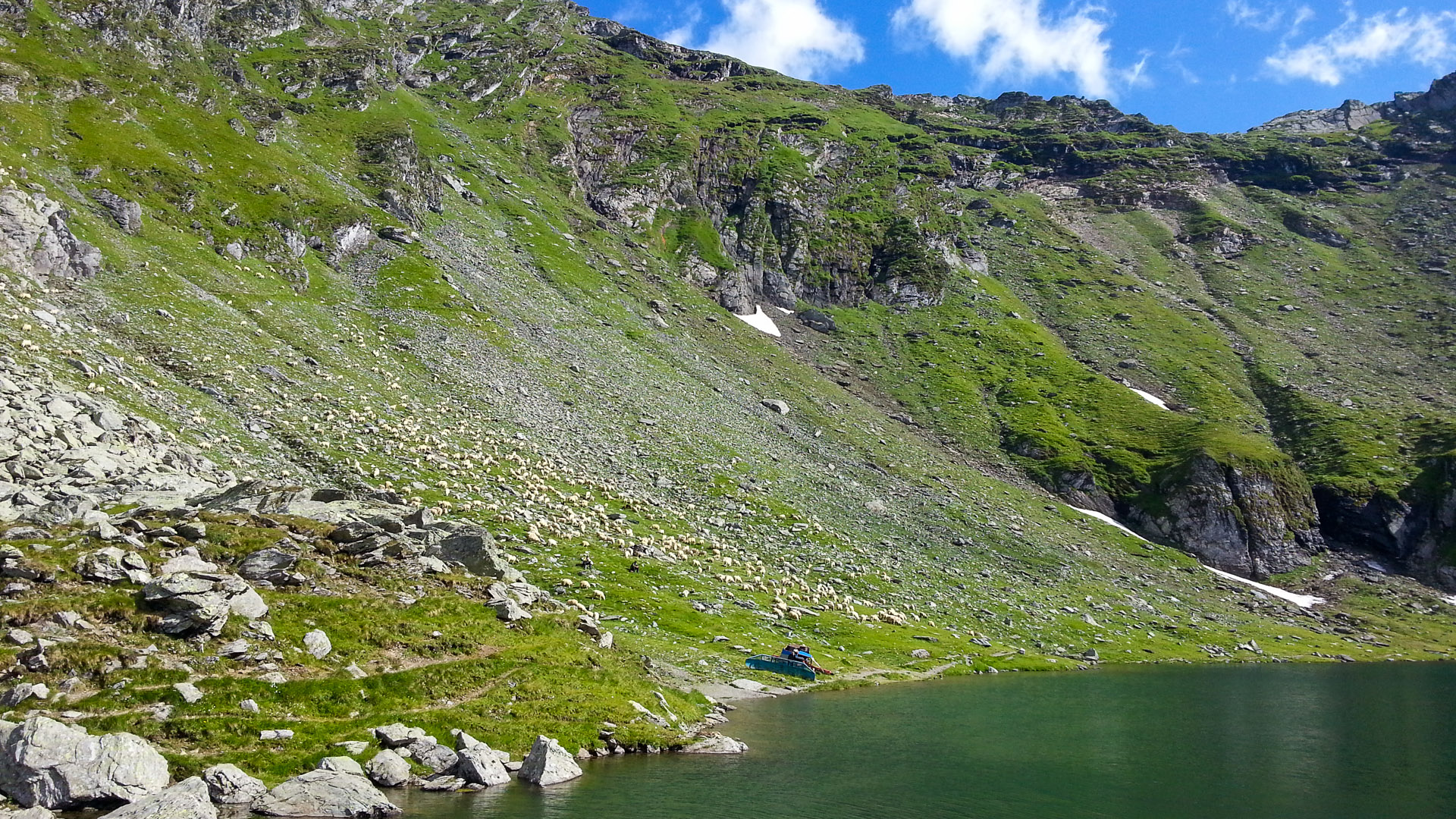 Hiking in the Cindrel Mountains
Only 32 km from Sibiu you'll find the Paltinis resort, a popular ski resort in Romania. From here, you can go trekking and find many transylvania hikin tours on the Cindrel Mountains. Iezerele Cindrelului nature reserve is found between the Cindrel and Frumoasa peaks, where two glacial lakes, Iezerul Mare and Iezerul Mic offer some wonderful sights.
This natural reserve is rich in fauna and landscapes. Frumoasa Valley is one of the most important pastoral areas of Romania. A legend says that the lake Iezerul Mare was formed from the tears of a young shepherd. Here you can relax and admire the beauty of nature throughout hiking.
If you plan to visit Transylvania, these are just some of the hiking tours you can choose, but you can also create your own itinerary, for a private tour. Don't hesitate to see what other great tours in Romania you can book with us!