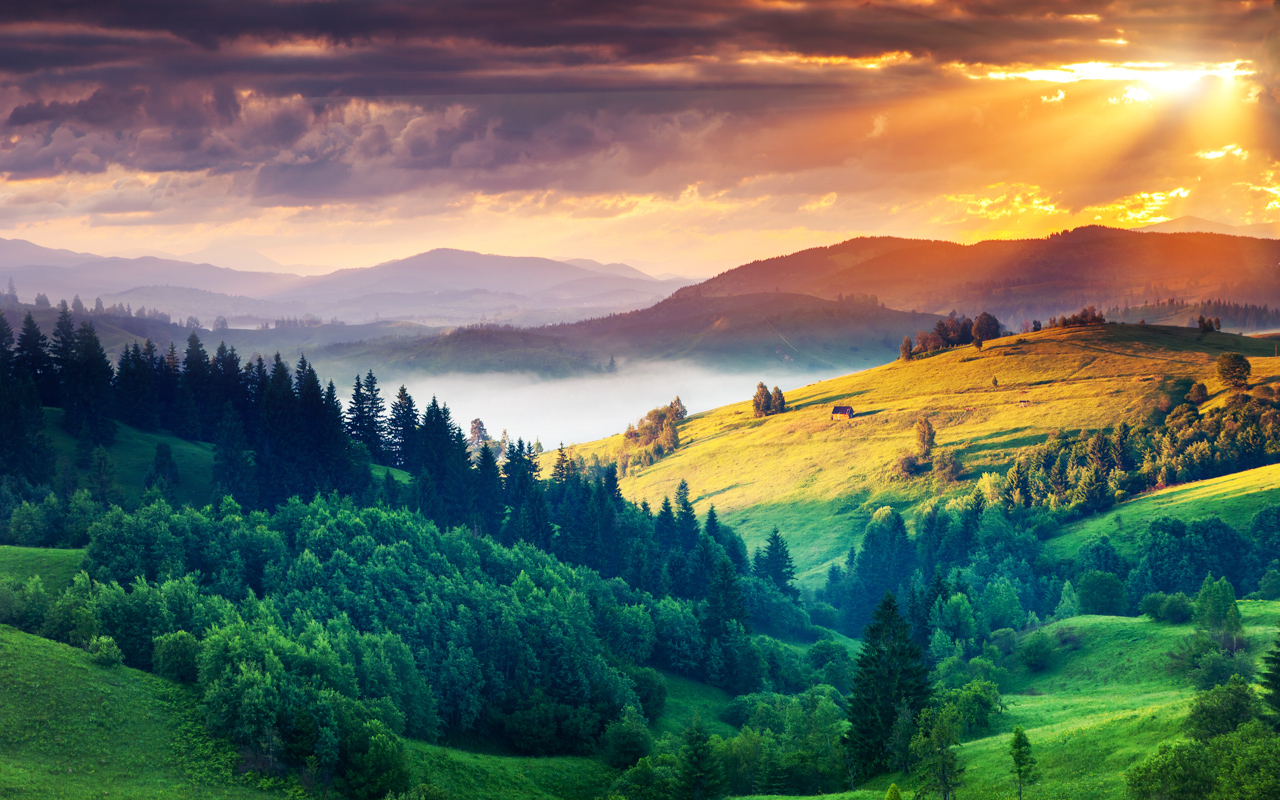 Romania, a country with a long and History
Romania, a country with a rich tapestry of history, stands as a testament to the enduring spirit of civilizations that have made their mark on its soil. Over the millennia, Romania's diverse cultural and historical influences have shaped it into a nation with a unique identity in the heart of Europe.
Ancient Roots: The Dacians and Romans
The earliest known inhabitants of what is now Romania were the Dacians, a Thracian tribe. They established a highly organized state in the first millennium BC. The Dacians' remarkable fortresses, many of which can still be seen in the Orăștie Mountains, bear witness to their engineering prowess.
Romania derives its name from the Roman Empire. After two brutal wars between AD 101 and 106, the Romans conquered and annexed Dacia, transforming it into a Roman province. This melding of Dacian and Roman cultures led to the birth of the Romanian people and language.
The Dacians:
Origins: The Dacians were an Indo-European people, part of the larger Thracian group that inhabited the area of what is now modern-day Romania and Moldova.

Kingdom of Dacia: By the late Iron Age, the Dacians had established a powerful and centralized kingdom under the leadership of notable kings like Burebista and Decebalus. The capital of this kingdom was Sarmizegetusa Regia, located in the Orăștie Mountains.

Culture and Religion: The Dacians had a pantheon of deities, with Zalmoxis being one of the chief gods. They are also known for their monumental fortresses and the Dacian Draco, a dragon-shaped standard that symbolized their military power.
The Romans:
Expansionist Ambitions: By the 1st century AD, the Roman Empire, which had already annexed a vast portion of the Mediterranean world, looked northward towards Dacia. The region's wealth, particularly in gold and silver, was a significant attraction.

Roman-Dacian Wars: Between AD 101 and 106, the Romans, under Emperor Trajan, engaged in two major wars against the Dacians, led by their king, Decebalus. These wars are vividly depicted on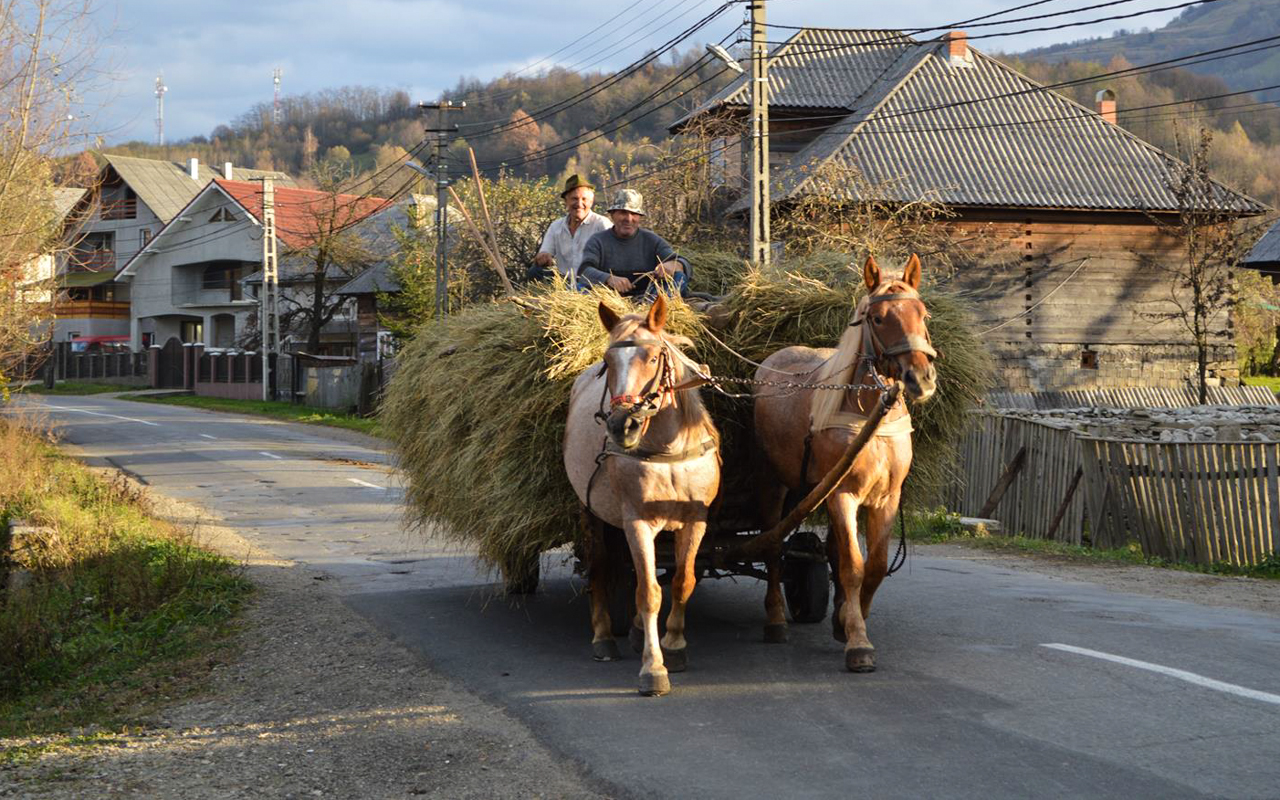 Medieval Period: Emergence of Romanian Principalities
As the Roman Empire receded, Romania was invaded by various migratory tribes. However, by the Middle Ages, distinct Romanian principalities began to emerge: Wallachia, Moldavia, and Transylvania. Each of these regions has its own set of legends and heroes, with Vlad the Impaler, the reputed inspiration for Dracula, being the most infamous.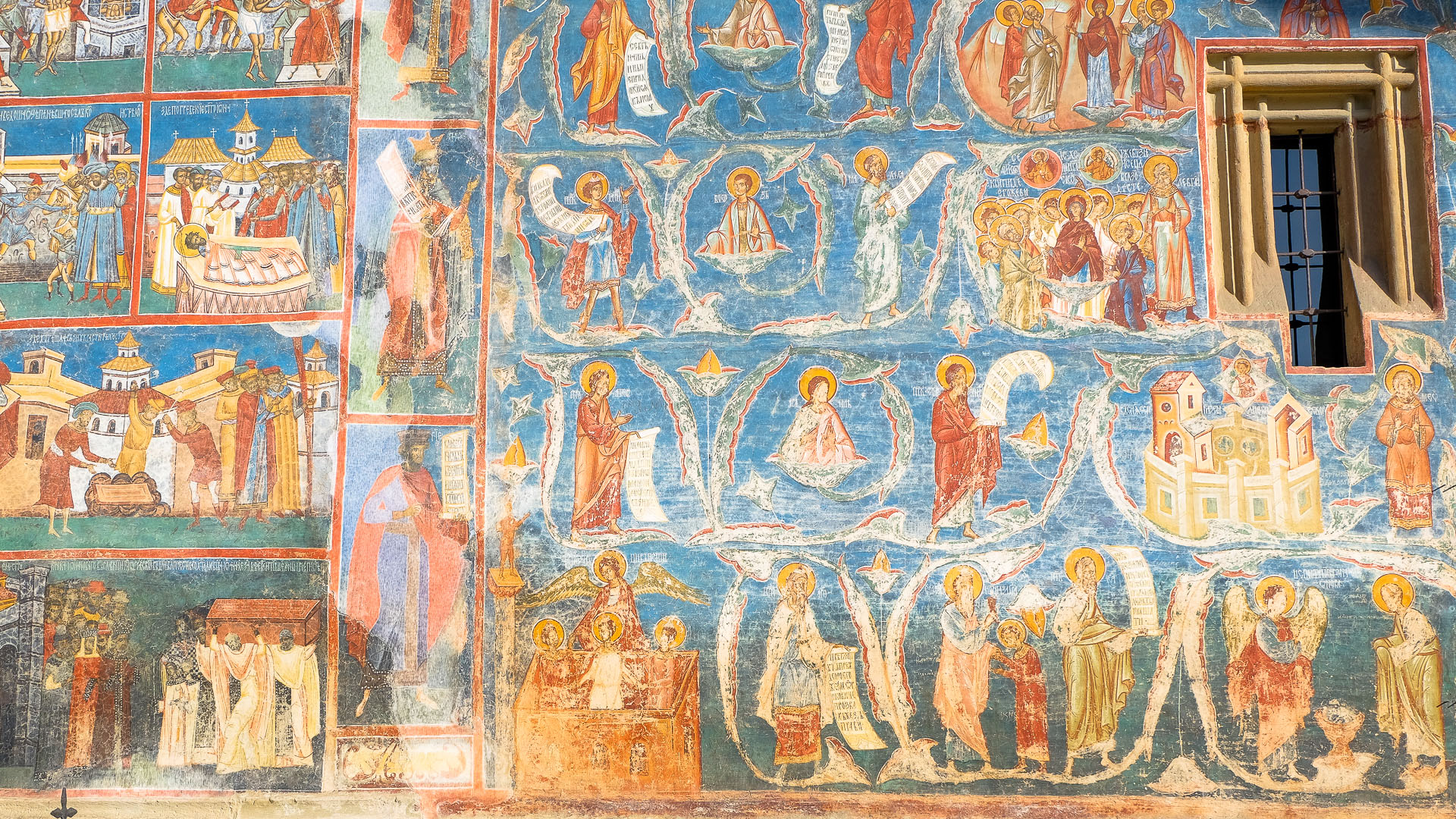 Under the Shadow of Empires
Throughout much of its medieval history, Romania found itself caught between the ambitions of powerful empires, including the Ottomans and the Austrians. While Wallachia and Moldavia were vassals of the Ottoman Empire for centuries, Transylvania became part of the Habsburg Empire.
The shared experience of foreign domination and the continuous struggle for autonomy instilled a deep sense of national identity and unity among Romanians.
Modern Era: Unification and World Wars
The 19th century marked a turning point for Romania. In 1859, Wallachia and Moldavia united under a single ruler, forming the foundation of the modern Romanian state. In 1918, following World War I, Transylvania, Banat, Bessarabia, and Bukovina chose to unite with the Kingdom of Romania, achieving the long-cherished dream of national unification.
However, Romania's trials were far from over. World War II saw the country torn between Axis and Allied powers, suffering immense losses. In the aftermath of the war, Romania fell within the Soviet sphere of influence, leading to decades of communist rule.
Post-Communist Romania: A New Beginning
Post-communist Romania refers to the period in Romanian history that began in December 1989, following the violent overthrow of Nicolae Ceaușescu, the country's last Communist leader. This period marked Romania's transition from a centrally-planned economy and authoritarian rule to a market-based economy and democratic governance. Here's a brief overview:
The 1989 Revolution: It began as a protest in Timișoara and quickly spread to other parts of Romania, culminating in the execution of Nicolae Ceaușescu and his wife Elena on Christmas Day, 1989. This revolution effectively ended 42 years of communist rule in Romania.

Early 1990s – Political and Economic Turmoil: The early post-communist years were marked by political instability, economic decline, and struggles to establish a democratic rule. Former communists, rebranded as the National Salvation Front (FSN), initially dominated the political scene. The first post-communist elections in 1990 saw Ion Iliescu, a former communist official, elected as president.

Economic Reforms: Transitioning to a market economy was challenging. Privatization of state-owned enterprises began, but the process was slow and often marred by corruption. Despite these challenges, the 2000s saw more consistent economic growth, aided by foreign investment and integration into global markets.

Struggle for Judicial and Political Reform: Efforts to reform the judiciary and combat corruption have been ongoing. While there have been significant achievements, especially with the establishment of the National Anticorruption Directorate (DNA), challenges remain. Political figures, including former prime ministers and members of parliament, have faced charges and convictions.

NATO and EU Accession: Joining the North Atlantic Treaty Organization (NATO) in 2004 and the European Union (EU) in 2007 were significant milestones for Romania. These accessions were seen as affirmations of Romania's Western orientation and commitment to democratic values.

Social Movements and Protests: Throughout the post-communist period, Romanian civil society has been active. In recent years, large-scale protests against corruption, government policies, and environmental issues have become common, reflecting a more engaged and vigilant citizenry.

Cultural Revival: Post-communist Romania has also seen a revival in arts, literature, and film. Romanian cinema, in particular, has gained international acclaim with directors like Cristian Mungiu and films such as "4 Months, 3 Weeks and 2 Days."

Challenges and Ongoing Transformation: While Romania has made significant strides, challenges persist. Issues like emigration, rural underdevelopment, and political polarization continue to shape the nation's trajectory. However, the spirit of resilience and determination remains a defining feature of post-communist Romania.
Conclusion: A Legacy of Resilience and Identity
The history of Romania is a saga of resilience. Despite numerous challenges, Romania has managed to retain its cultural and historical identity. Today, this Eastern European nation stands proudly, offering a mesmerizing blend of ancient traditions and modern dynamism. Anyone exploring the heart and soul of Europe must delve into the captivating history of Romania.