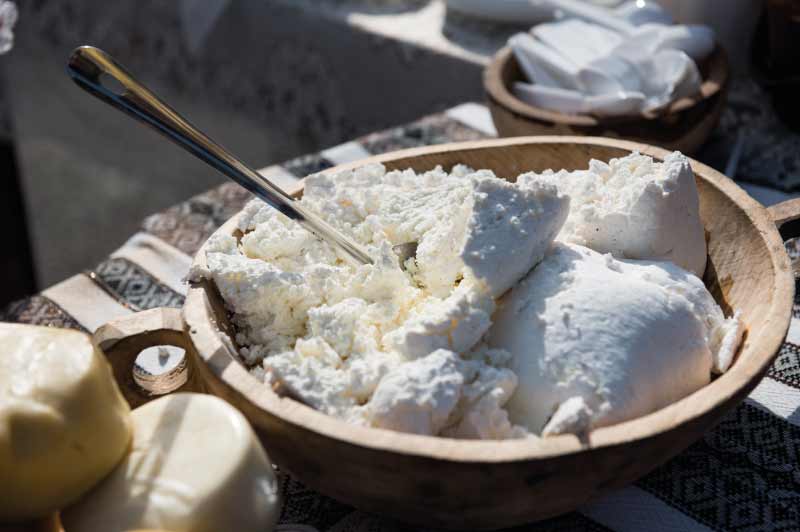 Located approximately 300km from Bucharest, the region of Sibiu in Romania beckons travelers with its enchanting blend of picturesque landscapes, historical charm, and unique cultural traditions. Among the many treasures this region holds, the making of romanian cheese stands out as a testament to the enduring customs that have shaped the lives of the local people for centuries. In this article, we will take you on a journey through the traditions of sheep breeding and cheese making in Sibiu, with a special focus on the village of Jina, a hidden gem waiting to be discovered by tourists seeking an authentic Romanian experience.

Getting to Sibiu
Before we delve into the traditions of sheep breeding and romanian cheese making, let's start with how to get to the region of Sibiu, which is easily accessible for tourists coming from various parts of the world. The city of Sibiu itself is well-connected by air, with Sibiu International Airport serving as a major gateway. You can also reach Sibiu by train or bus from Bucharest, Romania's capital, or other major cities.
Once you've arrived in Sibiu, you can begin your journey into romanian traditions, with the village of Jina being one big destinations to explore.
Exploring Jina, a village of shepherds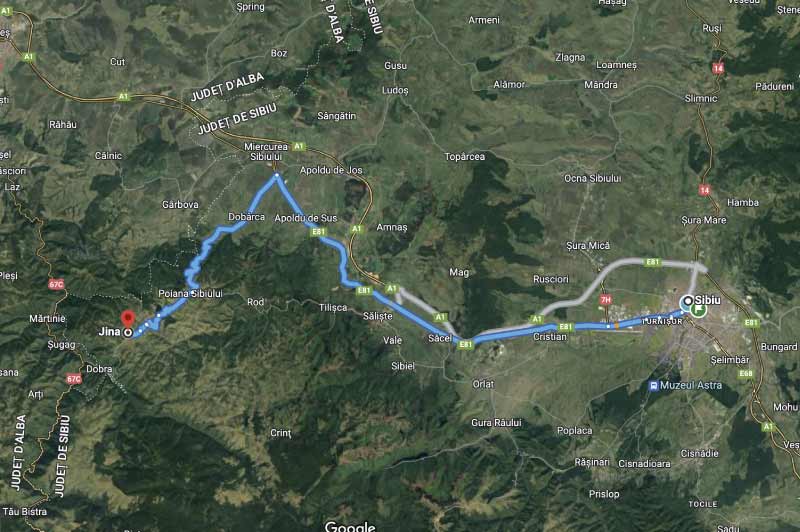 Jina, a quaint village located about 20 kilometers southwest of Sibiu, is a perfect starting point to meet romanian sheperds and to taste typical romanian cheese. This idyllic village is tucked away amidst the rolling hills of the Carpathian Mountains, offering a tranquil escape from the hustle and bustle of modern life.
Accommodations in Jina
While Jina is a small village, it provides a range of charming accommodation options that allow you to immerse yourself in the local culture. From traditional guesthouses to cozy cottages, here are a few places where you can stay during your visit to Jina:
Casa Miorita: This lovely guesthouse offers comfortable rooms with rustic decor and warm hospitality. You can savor homemade Romanian dishes prepared with locally sourced ingredients.
Pensiunea La Conac: Located in a renovated manor house, this guesthouse offers a touch of luxury while still maintaining its traditional charm. The peaceful garden and delicious Romanian cuisine make it a great choice for a relaxing stay.
Casa Dorica: A family-run guesthouse, Casa Dorica offers a cozy and welcoming atmosphere. It's an excellent choice if you're looking for an authentic Romanian experience with warm hosts who can introduce you to local customs.
Activities in the Region
Now that you've settled into your accommodation, it's time to explore the rich traditions of sheep breeding and cheese making in Sibiu, with Jina as your base. Here are some activities to consider during your visit:
Visit Local Shepherds: One of the highlights of your trip is connecting with the local shepherds who have been practicing the art of sheep breeding for generations. You can witness the shepherds guiding their flocks through the rolling hills and learn about their time-honored techniques.
Participate in Cheese Making: Join local artisans in making traditional Romanian cheese. You can get your hands dirty and experience the intricate process of cheese production, from milking the sheep to crafting the final product.
Sample Local Cheese: After learning the art of cheese making, don't forget to savor the fruits of your labor. Enjoy a cheese tasting session where you can try a variety of delicious local cheeses, such as brânză de burduf, brânză telemea, and urda.
Hike Through Scenic Trails: The region around Jina offers stunning hiking opportunities. Take a guided hike through the Carpathian Mountains and soak in the breathtaking views of lush forests, meadows, and charming villages.
Explore Jina Monastery: Jina is also known for its 17th-century monastery, which is a remarkable example of Romanian religious architecture. The monastery's serene atmosphere and beautiful frescoes make it a must-visit.
Experience Local Festivals: If your visit aligns with the timing of local festivals and celebrations, don't miss the chance to partake in the festivities. These events often feature traditional music, dancing, and delicious food.
Sheep Breeding and Cheese Making Traditions
The traditions of sheep breeding and cheese making in Sibiu are deeply rooted in the history and culture of the region. Let's explore these traditions in more detail:
Sheep Breeding: Sheep breeding has been a way of life in Sibiu for centuries. The local shepherds take pride in their role as caretakers of these gentle creatures. They guide their sheep to graze on the abundant pastures of the Carpathian Mountains, ensuring that the animals are well-fed and healthy.The shepherds have a unique bond with their sheep, often knowing each one by name. They use ancient techniques to care for the sheep, including traditional methods of milking and herding. This close relationship between the shepherds and their flock contributes to the quality of the cheese produced in the region.
Cheese Making: The art of cheese making in Sibiu is a time-honored craft passed down through generations. Local artisans use fresh sheep's milk to create a variety of exquisite cheeses. The cheese-making process involves carefully curdling the milk, pressing it, and aging it in wooden barrels or caves.One of the most famous cheeses from the region is brânză de burduf, a soft, salty cheese with a distinct flavor. It is often enjoyed spread on bread or used in traditional Romanian dishes. Brânză telemea is another popular cheese, known for its versatility in both savory and sweet dishes.

Visitors to Jina can learn the intricate art of cheese making from local experts, gaining a deeper appreciation for this cherished tradition.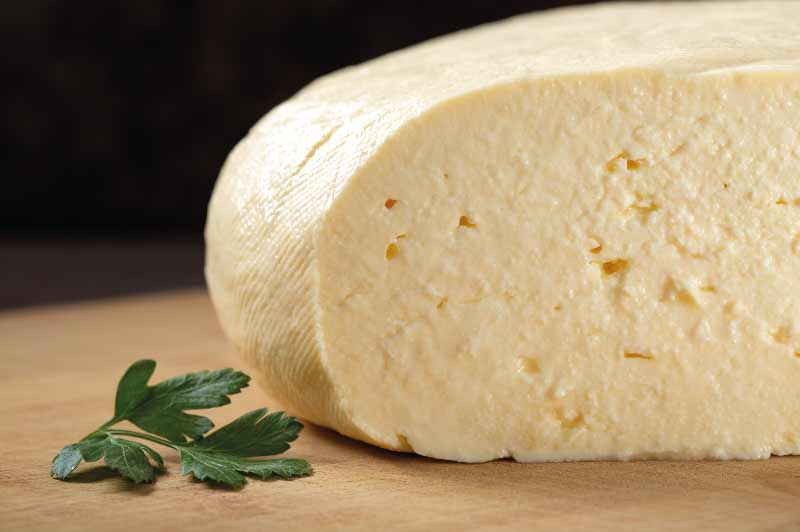 Different kinds of Romanian cheese
Romanian cheese is a diverse and delicious part of the country's culinary heritage. It comes in various types and flavors, each with its unique characteristics. Here are some of the main types of Romanian cheese:
Brânză de Burduf: Perhaps the most famous Romanian cheese, Brânză de Burduf is a soft and salty cheese with a strong flavor. It is traditionally made from sheep's milk, and it gets its name from the way it's aged and stored. The cheese is placed in a sheepskin bag (burduf) and left to ferment for several weeks. It has a creamy texture and a distinct taste that can range from mild to very sharp.
Brânză Telemea: Brânză Telemea is a versatile cheese commonly made from cow's or sheep's milk. It has a crumbly texture and a mild, slightly salty flavor. This cheese is often used in traditional Romanian dishes, including salads, omelets, and pies. It can also be enjoyed on its own or with bread.
Urda: Urda is a fresh cheese similar to ricotta in texture. It is made from whey, a byproduct of cheese production, and is lower in fat than some other Romanian cheeses. Urda has a mild, slightly sweet taste and is used in both savory and sweet dishes. It's commonly used in pastries, pancakes, and dumplings.
Cascaval: Cascaval is Romania's version of a semi-hard cheese similar to cheddar. It's made from cow's milk and has a smooth, firm texture. Cascaval comes in different variations, including smoked cascaval, which has a smoky flavor and is often used in sandwiches and casseroles. It's also a popular choice for grating over pasta dishes.
Brânza de Oaie (Sheep Cheese): As the name suggests, this cheese is made exclusively from sheep's milk. It is available in various forms, including soft, semi-soft, and hard. The taste can range from mild and creamy to strong and tangy, depending on the aging process. Sheep cheese is often enjoyed on its own, with bread, or as part of a cheese platter.
Telemea de Vacă: This is a variation of Brânză Telemea made from cow's milk. It has a milder flavor compared to the sheep's milk version and is widely used in Romanian cuisine.
These are just a few of the many types of Romanian cheese you can discover and enjoy while exploring the country's rich culinary traditions. Whether you're a cheese enthusiast or simply looking to savor the flavors of Romania, the country's diverse cheese offerings are sure to delight your taste buds.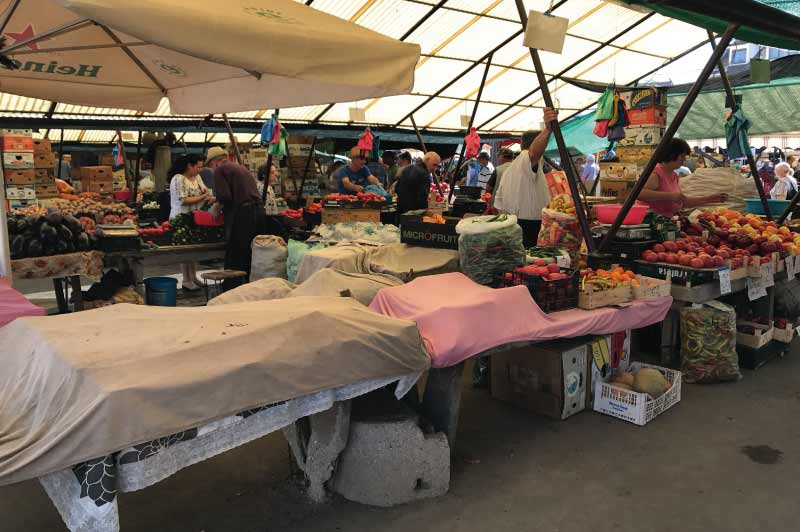 Cultural Significance
The traditions of sheep breeding and cheese making in Sibiu hold immense cultural significance for the local community. These customs are not merely livelihoods but a way of preserving the heritage and identity of the region.
Sheep as Symbols: In Romanian folklore and culture, sheep have symbolic importance. They represent purity, innocence, and resilience. The image of the shepherd tending to his flock is a powerful and enduring symbol of rural life in Romania.
Cheese as a Culinary Tradition: Cheese is an integral part of Romanian cuisine. It features prominently in various dishes, including mămăligă cu brânză (polenta with cheese) and plăcinte cu brânză (cheese-filled pastries). The cheese produced in Sibiu's villages is renowned for its unique flavors and textures, making it a culinary delight.
Link between Sibiu and Romanian cheese
While Sibiu, as a city, is not directly associated with cheese making, the region of Transylvania, in which Sibiu is located, has a strong tradition of romanian cheese production, including the production of famous Romanian cheese such as Brânză de Burduf and Brânză Telemea. These cheeses are made in various parts of Transylvania, including the rural areas surrounding Sibiu. Here's how Sibiu and cheese making in the broader Transylvanian region are connected:
Proximity to Rural Areas: Sibiu is surrounded by picturesque rural areas, many of which are characterized by pastoral landscapes and traditional farming practices. These rural communities often engage in sheep and dairy farming, which are essential for cheese production.
Local Markets: Sibiu's central location and status as a regional center mean that it serves as a hub for the distribution and sale of various agricultural products, including cheese. Local cheese producers from nearby villages may bring their products to Sibiu's markets and shops, making it accessible to residents and visitors alike.
Cultural Significance: While not specific to Sibiu, cheese making is an important part of Romanian rural culture, and this culture is present in the surrounding regions. Traditional cheese-making techniques, recipes, and knowledge have been passed down through generations in these areas.
Culinary Heritage: Sibiu, like many Romanian cities, has a rich culinary heritage that includes dishes featuring local cheeses. You can find cheese incorporated into various traditional Romanian recipes served in Sibiu's restaurants and eateries.
Tourism and Promotion: Sibiu's prominence as a tourist destination has contributed to the promotion of local and regional culinary traditions, including cheese making. Tourists who visit Sibiu and the surrounding areas often have the opportunity to learn about and taste traditional Romanian cheeses as part of their cultural experience.
In summary, while Sibiu itself may not be a major center for cheese production, it is situated in a region with a strong cheese-making tradition. The connection between Sibiu and cheese making lies in the proximity of the city to rural areas where cheese production is a part of the local culture and economy. Visitors to Sibiu can explore the broader culinary heritage of the region, including its delicious cheeses.
Preserving the Traditions
While romanian cheese making is deeply rooted in history, it faces modern challenges. Younger generations often seek opportunities in urban areas, leading to a decline in the number of shepherds and cheese artisans. However, efforts are being made to preserve these traditions and pass them on to future generations.
Local initiatives and organizations are working to raise awareness about the importance of these customs and provide support to those who wish to continue practicing
As you can notice, Sibiu has a little bit of everything: Medieval sights, museums for those passionate about history, theaters and concert halls for those interested in the cultural aspect of the city and various buildings with specific architectural features for those who want to capture the true spirit of the city.
We hope you enjoyed this article about Romanian cheese and its link with the region of Sibiu.
You can visit Sibiu and other wonderful cities and popular attractions, on one of our Romania tours. We offer private guided tours in Transylvania, as well as various other tours. Find the best tour for you, or create your own itinerary.