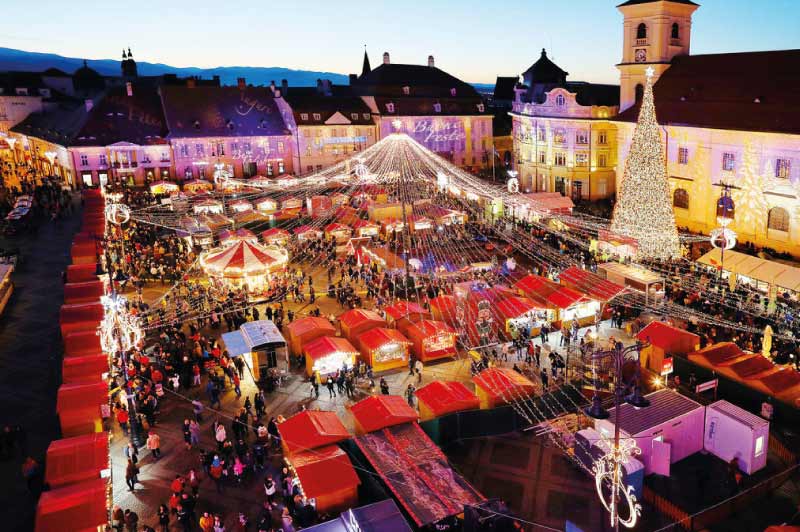 As the winter chill settles in, Europe comes alive with its vibrant and magical Christmas markets, and one of the most enchanting of them all is the Sibiu Christmas Market in Romania. Nestled in the heart of Transylvania, Sibiu is a city steeped in history and culture, and during the holiday season, it transforms into a winter wonderland that beckons tourists from around the world. If you've never been to Romania or heard of this charming Christmas market, you're in for a delightful surprise. In this article, we'll take you on a journey to discover the Sibiu Christmas Market, covering everything from when and how to get there, where to stay, the activities you can enjoy, and the main attractions in Sibiu during this magical period.
When and Where takes place Sibiu christmas market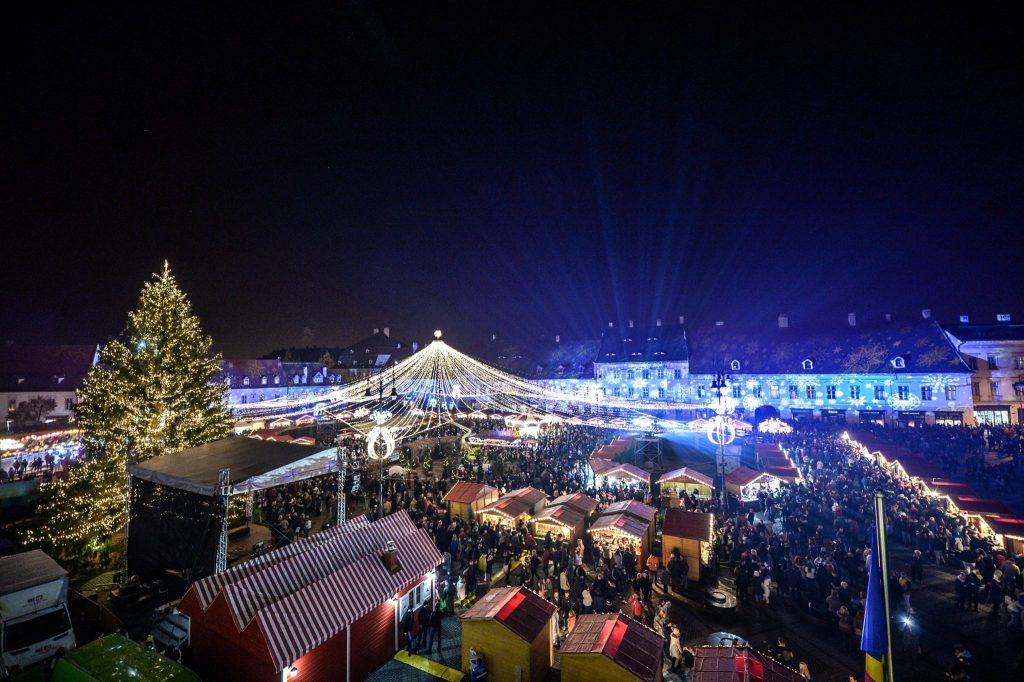 The Sibiu Christmas Market, also named "Târgul de craciun din Sibiu",  is a joyous celebration of the holiday season that typically begins in late November and lasts until early January. The exact dates may vary slightly from year to year, so it's a good idea to check the official website or local sources for the most up-to-date information. This extended period ensures that visitors have ample time to soak in the festive atmosphere and make the most of their visit.
Sibiu is located in the heart of Romania, making it easily accessible from various parts of the country. If you're arriving from abroad, the closest international airport is Sibiu International Airport, which is well-connected to major European cities. From the airport, you can easily reach the city center by taxi or public transportation. Alternatively, if you're already in Romania, you can consider taking a train or bus to Sibiu, as the city boasts excellent rail and road connections.
Where to Stay
Sibiu offers a range of accommodation options to suit every budget and preference. Whether you prefer the cozy charm of boutique hotels or the convenience of well-known chain hotels, you'll find plenty of choices in and around the city center. Here are a few recommendations:
Hilton Sibiu: This luxurious hotel offers impeccable service, comfortable rooms, and stunning views of the surrounding mountains. It's conveniently located just a short drive away from the city center, making it a perfect retreat after a day of exploring the Christmas market.
The Council: If you're looking for a boutique hotel with a touch of history, The Council is an excellent choice. It's housed in a beautifully restored 16th-century building and is located right in the heart of Sibiu's old town, putting you within walking distance of the Christmas market.
Pensiunea Maria: For a more budget-friendly option, Pensiunea Maria offers comfortable guesthouses and a warm, welcoming atmosphere. It's an excellent choice for travelers looking to experience Romanian hospitality.
Airbnb: Sibiu also has a range of Airbnb options, from charming apartments in historic buildings to cozy cottages on the outskirts of the city. Staying in an Airbnb can provide a more local and personalized experience.
An easy way to find an accomodation in Sibiu is by using the app Booking.
Activities at Sibiu Christmas Market
Now that you've made your way to Sibiu and have a comfortable place to stay, it's time to immerse yourself in the enchanting atmosphere of the Christmas market. Here are some activities you can enjoy:
Shop for Unique Gifts: The Sibiu Christmas Market is a shopper's paradise. You'll find a wide array of traditional Romanian crafts, handmade gifts, and delightful holiday decorations. It's the perfect place to pick up unique souvenirs for your loved ones back home.
Savor Romanian Delicacies: Don't miss the opportunity to taste traditional Romanian foods like mămăligă (polenta), sarmale (cabbage rolls), and Kürtos Kalacs (Cake baked on roll). These dishes are not only delicious but also a significant part of Romanian culinary heritage.
Enjoy Mulled Wine (Vin Fiert): Warm up with a steaming cup of mulled wine, a popular Christmas market beverage. Sip this spiced wine as you stroll through the market and take in the festive ambiance.
Admire the Decorations: The Christmas market in Sibiu is known for its breathtaking decorations. The entire square is adorned with colorful lights, festive garlands, and a beautifully decorated Christmas tree. It's a sight to behold, especially when the sun sets.
Attend Cultural Performances: Throughout the holiday season, the market hosts various cultural performances, including traditional Romanian music and dance. These performances provide insight into the rich cultural heritage of the region.
Meet Santa Claus: If you're traveling with children, be sure to bring them to meet Santa Claus (Moș Crăciun in Romanian). Santa's workshop at the market is a magical experience that will make their holiday season unforgettable.
Ice Skating: Lace up your skates and hit the ice at the outdoor ice skating rink in the center of the market. Skating under the twinkling lights is a truly magical experience.
Main Attractions around Sibiu Christmas Market
While the Christmas market itself is a major attraction, Sibiu offers much more to explore during the holiday season. Here are some must-see attractions:
Sibiu's Historic Center: Sibiu's old town, with its cobblestone streets and well-preserved medieval architecture, is a UNESCO World Heritage Site. Stroll through the town squares, admire the colorful buildings, and visit landmarks like the Council Tower and Brukenthal National Museum.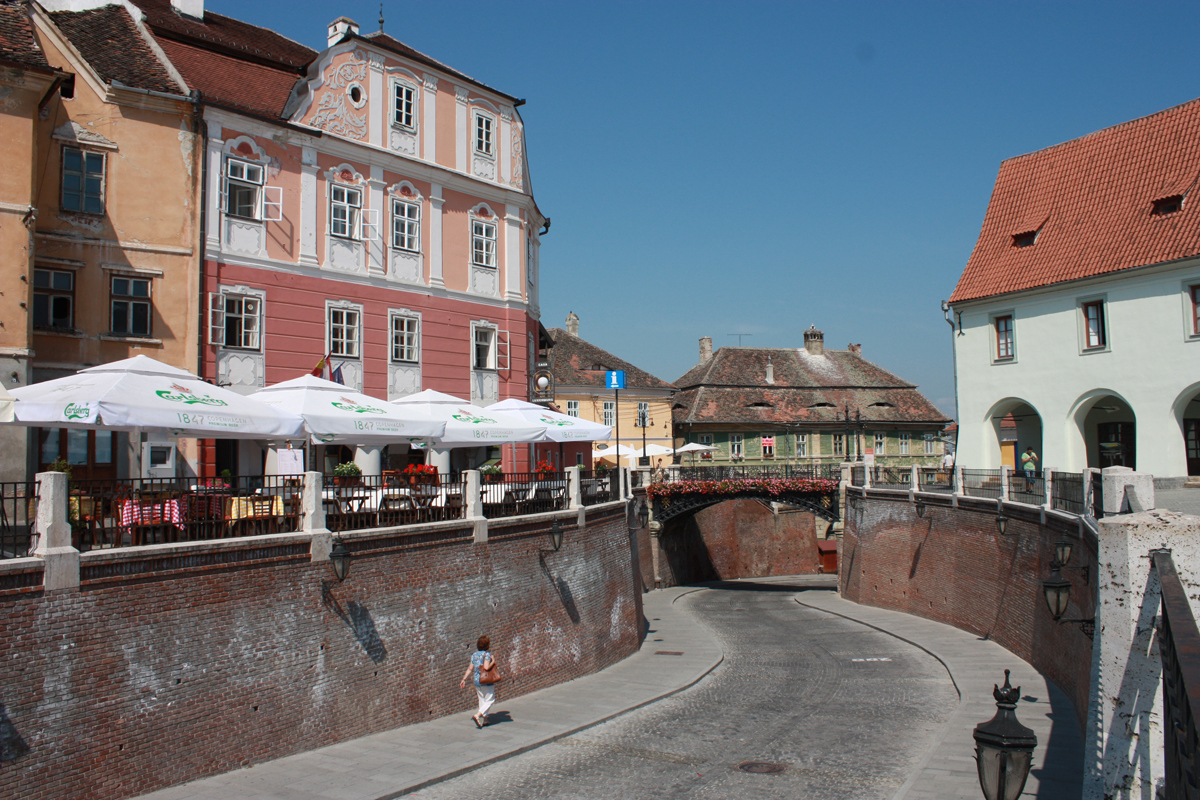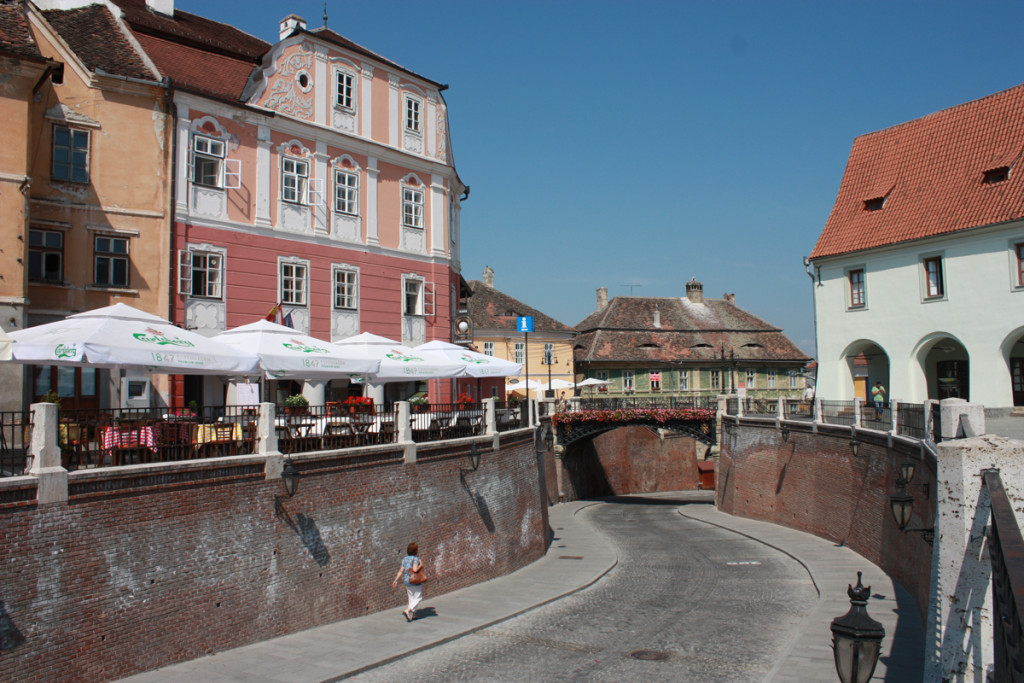 The Bridge of Lies: Legend has it that this 19th-century bridge, known as the "Podul Minciunilor," will creak if someone tells a lie while standing on it. It's a fun stop for tourists looking to test out the legend.
ASTRA National Museum Complex: Located just outside Sibiu, this expansive open-air museum showcases the traditional architecture and way of life of various regions in Romania. During the Christmas season, it often hosts special events and exhibitions.
Brukenthal Palace: This opulent palace houses an impressive collection of art, including works by European masters like Titian and Rubens. The palace is beautifully decorated for the holidays and is a must-visit for art enthusiasts.
Holy Trinity Roman Catholic Church: This stunning church is known for its Baroque architecture and beautifully decorated interior. It's a serene and peaceful place to visit during the Christmas season.
Piața Mică: Also known as the Small Square, this picturesque square is surrounded by colorful buildings and is a delightful place to explore. It often hosts outdoor events and activities during the Christmas season.
Conclusion
The Sibiu Christmas Market in Romania is a hidden gem that deserves a spot on every traveler's holiday bucket list. From its picturesque decorations and delicious Romanian cuisine to the rich cultural experiences and historic attractions, Sibiu offers a truly enchanting winter getaway. Whether you're a seasoned traveler or exploring Romania for the first time, the Sibiu Christmas Market promises an unforgettable holiday experience that will leave you with cherished memories and a heart full of festive spirit. So, pack your warmest clothes, prepare your taste buds for delicious Romanian treats, and get ready to be captivated by the magic of Sibiu during the most wonderful time of the year.
As you can notice, Sibiu has a little bit of everything: Medieval sights, museums for those passionate about history, theaters and concert halls for those interested in the cultural aspect of the city and various buildings with specific architectural features for those who want to capture the true spirit of the city.
We hope you enjoyed this article about Sibiu Christmas Market.
You can visit Sibiu and other wonderful cities and popular attractions, on one of our Romania tours. We offer private guided tours in Transylvania, as well as various other tours. Find the best tour for you, or create your own itinerary.