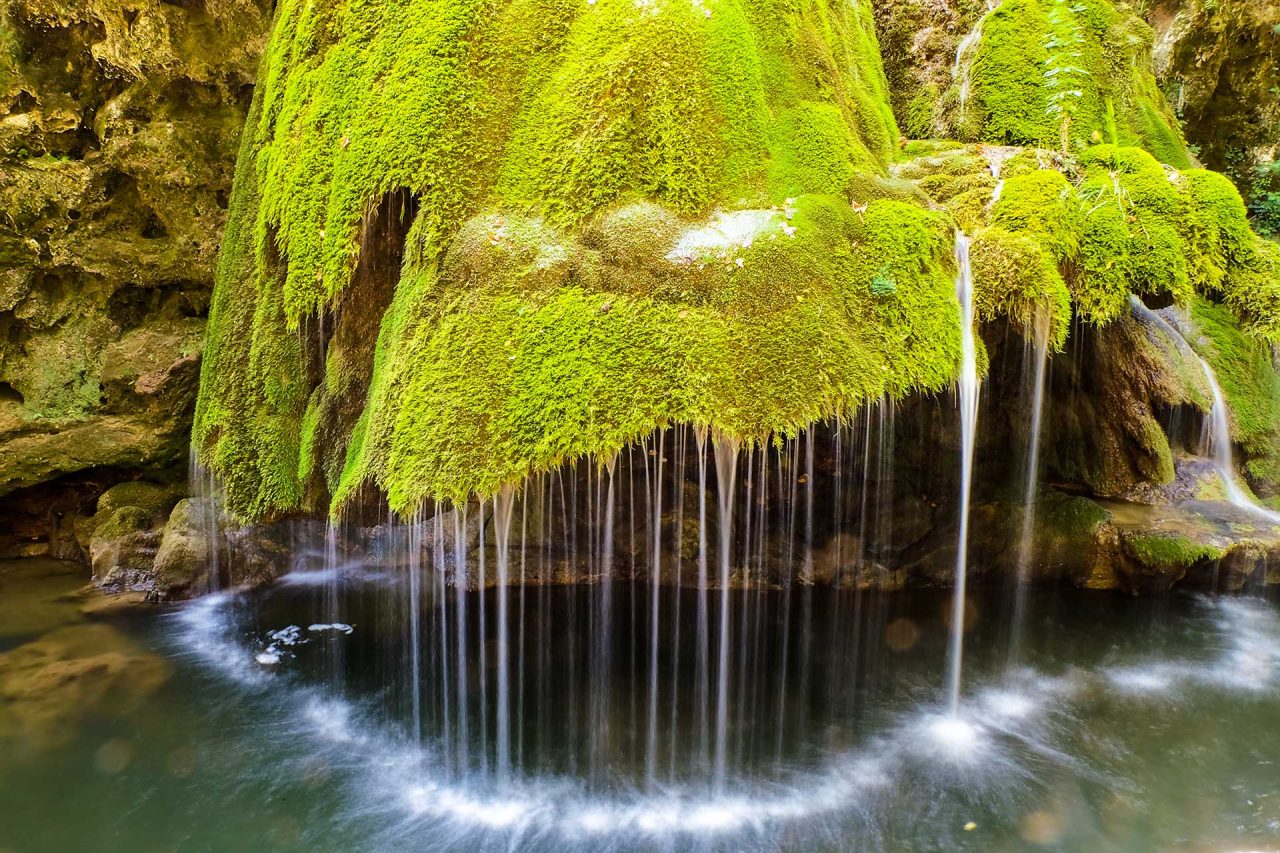 There are so many places to visit in Romania that have sparked interest on social media lately, and which are actually just a small part of the stunning things you can discover here. From the largest wild forests in Europe to places of legend and epic architecture, these iconic and diverse Romanian landmarks are some of the most enchanting natural and cultural places in Europe.
Our list of Romanian Landmarks
1.The Merry Cemetery
What: The Merry Cemetery is not, as you can tell by the name, an ordinary cemetery, it's distinguished by the unique happy art on the crosses and funerary stones. Wood carving is a favourite occupation in the region and many local craftsmen also design new ways to merry the place up. Stan Ioan Patras is one of them, and he begun the tradition of carving wooden crosses that don't look sober. On the contrary, they are very colourful and inscribed with short poems about the life of every person. Thus, the Merry Cemetery is considered a unique place in Romania and it's not surprising that it has become an international tourist attraction.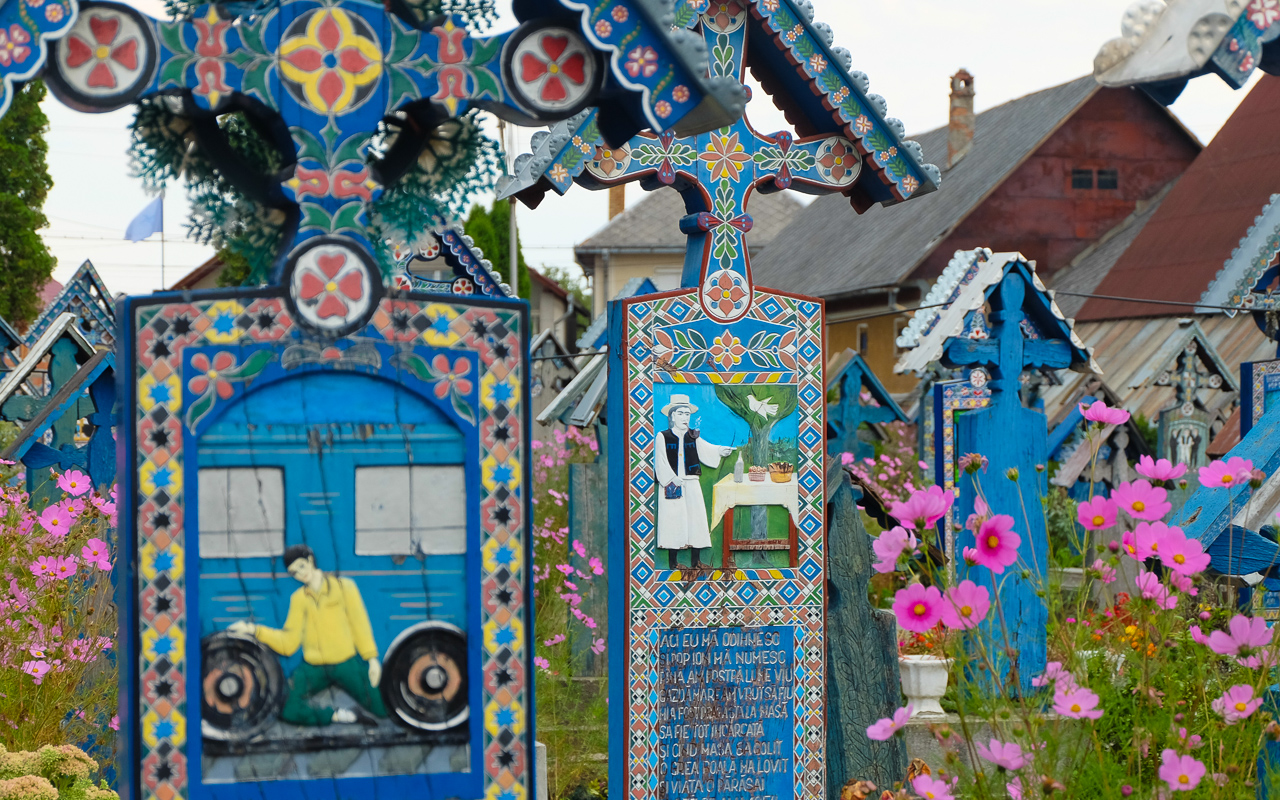 Where: The cemetery can be found in the village of Săpânța, Maramureș County, a region famous for its beautiful traditions preserved for hundreds of years. There you can also visit the beautiful wooden churches scattered all across the villages.
When: You can visit the Merry Cemetery all year round, but there is also a local festival organised each year in August. It's called the "Long Road to the Merry Cemetery", which includes concerts of traditional and symphonic music, local products tasting, craft workshops and visits to the craftsmen's homes in Maramureș County.
2. Biertan fortified church
Another Romanian Landmarks: Fortified churches are a common sight in Romania and also some of the best places to visit in Transylvania as many Saxon villages were built centred around them. However, the fortified church from Biertan is one of the most impressive. It has an interesting story about the tower that once served as a "prisonʺ for couples who wanted to get a divorce, but it also boasts a sophisticated door locking mechanism with 15 bolts and a beautiful Viennese pipe organ.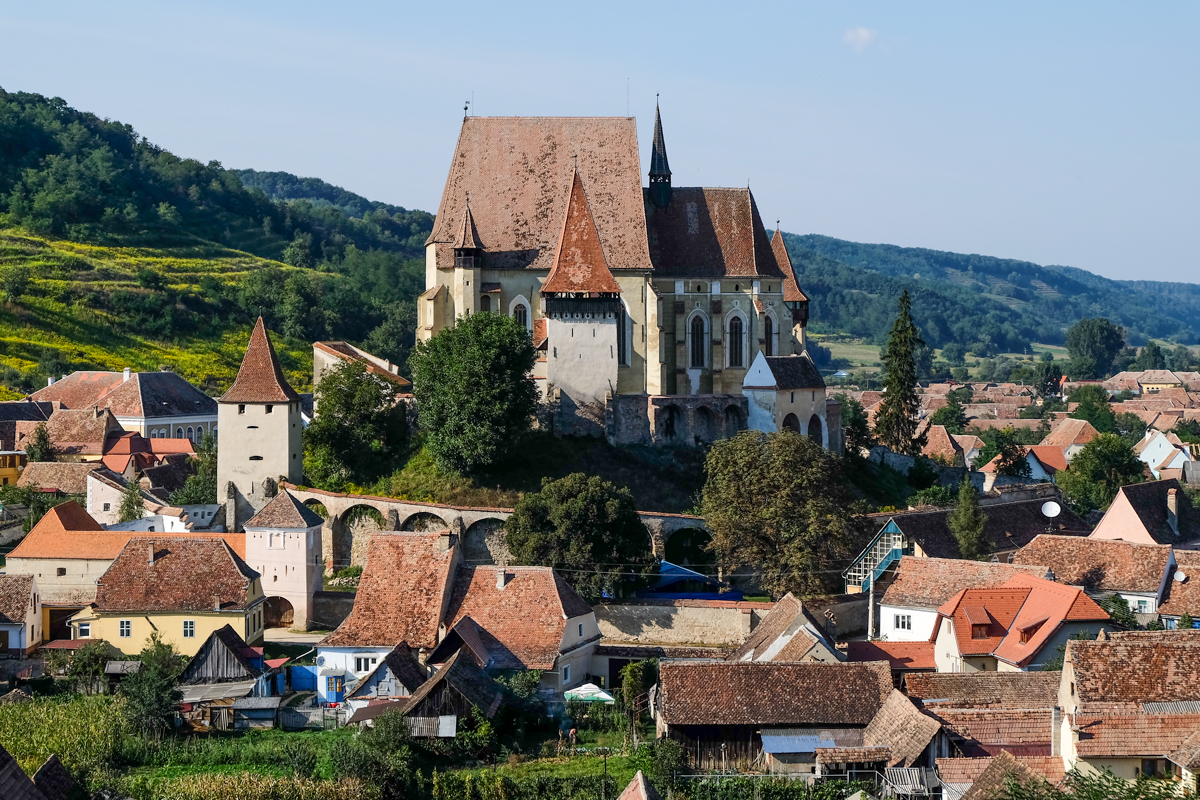 Where: The church is located in the village of Biertan, Sibiu County.
When: You can visit the church whenever you want, but it's probably best to do it during the summer. Mainly because it's easier to get around, visit other nearby attractions and engage in various outdoor activities as well.
3. Retezat Mountains
What: The Retezat Mountains region is one of the best places for hiking in Romania. Spruce forests, whimsical meadows and clear mountain lakes are just some of the beautiful sights you can see while hiking here. Not to mention that you will also have plenty of opportunities to take amazing pictures.
Where: The Retezat Mountains are part of the Southern Carpathian Range.
When: Especially if you're not an experienced hiker, avoid going to the mountains during winter.
4. Brasov
What: Considered Transylvania's crown city, Brasov creates a fairytale-like atmosphere surrounded by hills and mountains. You can explore the city and admire its medieval architecture, especially in the main square or you can easily reach the nearby mountains on foot or by cable car.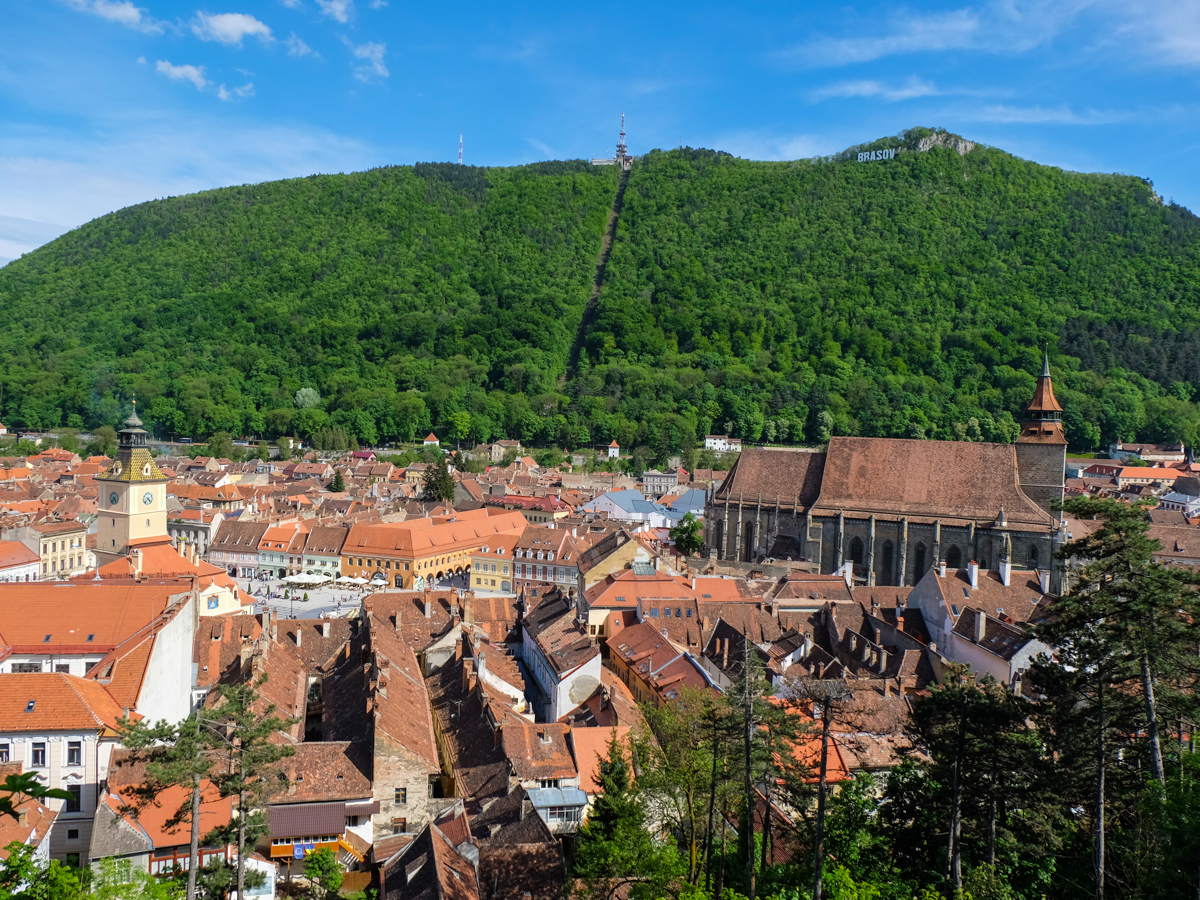 Where: Brasov is the largest city in Brasov county.
When: You will definitely enjoy Brasov in any season. But during winter, you can practise winter sports in the famous Poiana Brasov, the most visited resort in Romania. And it's right next to the city, in the mountains.
You can also go for a city break during the summer for the various concerts, exhibits and outdoor events organized throughout the city.
5. Bucharest's Old Town
What: The Old Town is probably the most popular part of Bucharest, with its cobbled streets, bars, terraces, cafes and beautiful buildings of baroque architecture. It's the best place to start exploring the city, especially if you want to know more about its history.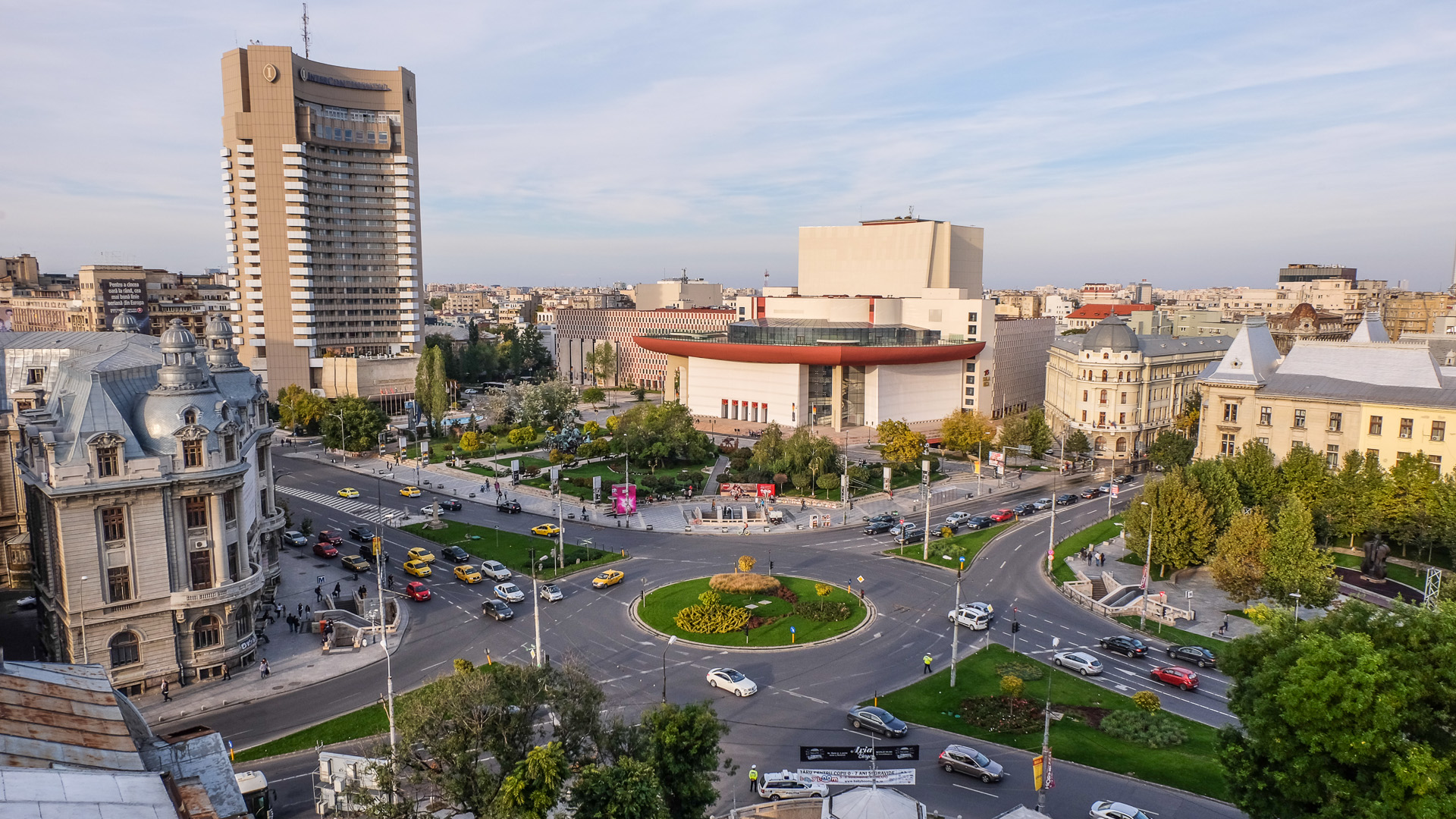 Where: The Old Town is part of the Civic Center. Here are the Old Princely Court, Manuc's Inn, Stavropoleos Church, as well as many other historic monuments.
When: There's never a bad time to visit the Old Town. You can always go for a walking tour, do some shopping or attend a music concert.
6. The Danube Delta
What: The Danube Delta is one of the most unique places in Romania, perfect for those who want to relax and enjoy nature during their trip. The delta is home to more than 300 bird species. And watching a sunset here is one of the most magical moments you can experience. If you like to fish, then this is also a perfect place for you because you can go fishing and have a taste of the local cuisine which includes many fish dishes.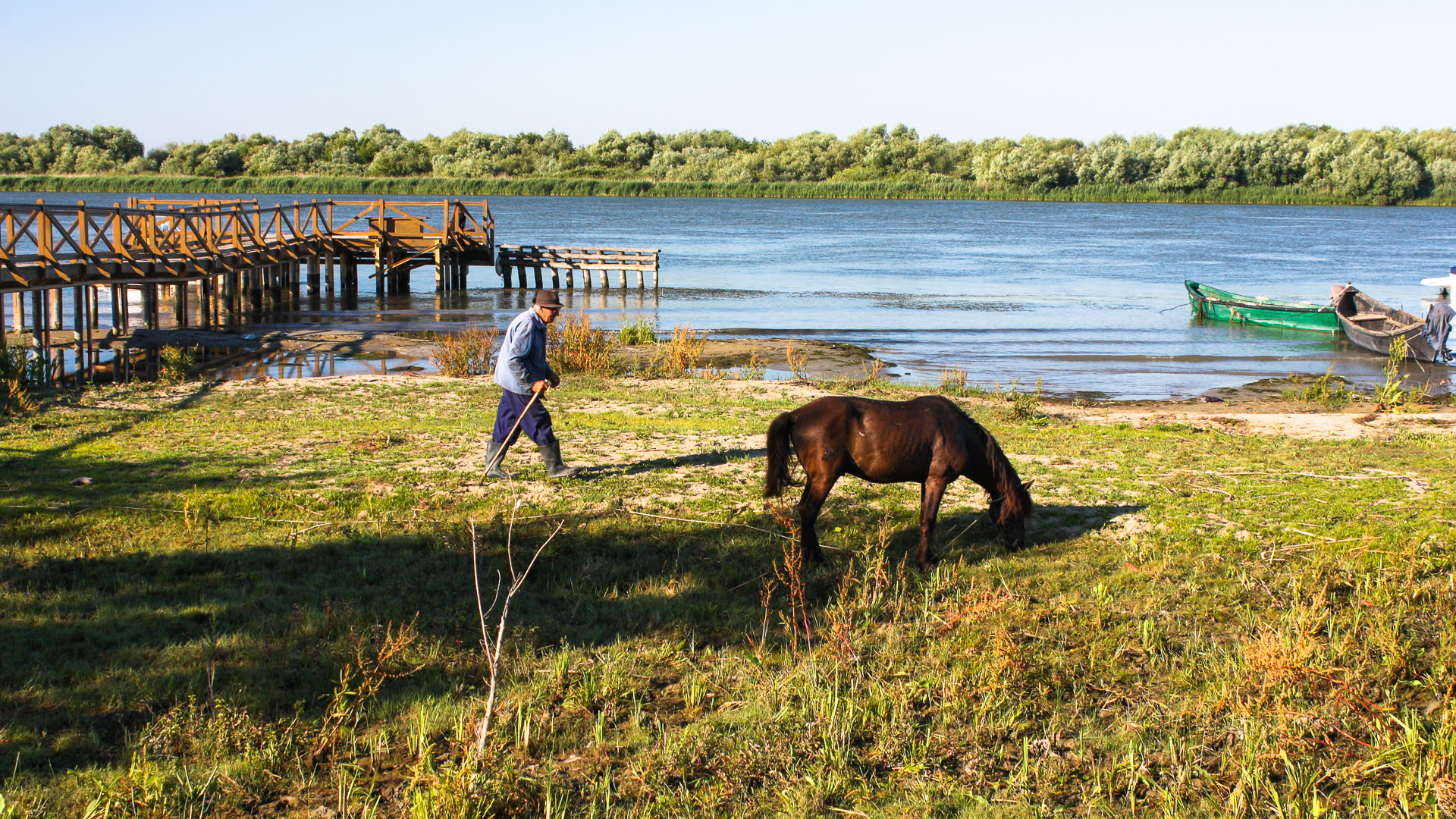 Where: The Danube Delta is found in the southeastern part of Romania, easily reachable from Tulcea, in the region of Dobrogea.
When: The best time to visit the Danube Delta is during the summer when you can get around mostly by boat. The temperatures are also more pleasant.
7. Sighisoara
What: Sighișoara is a town that you could easily explore in just one day, the colourful medieval buildings and the mesmerizing overall ambience are bound to make you fall in love with this beautiful Romanian Landmarks.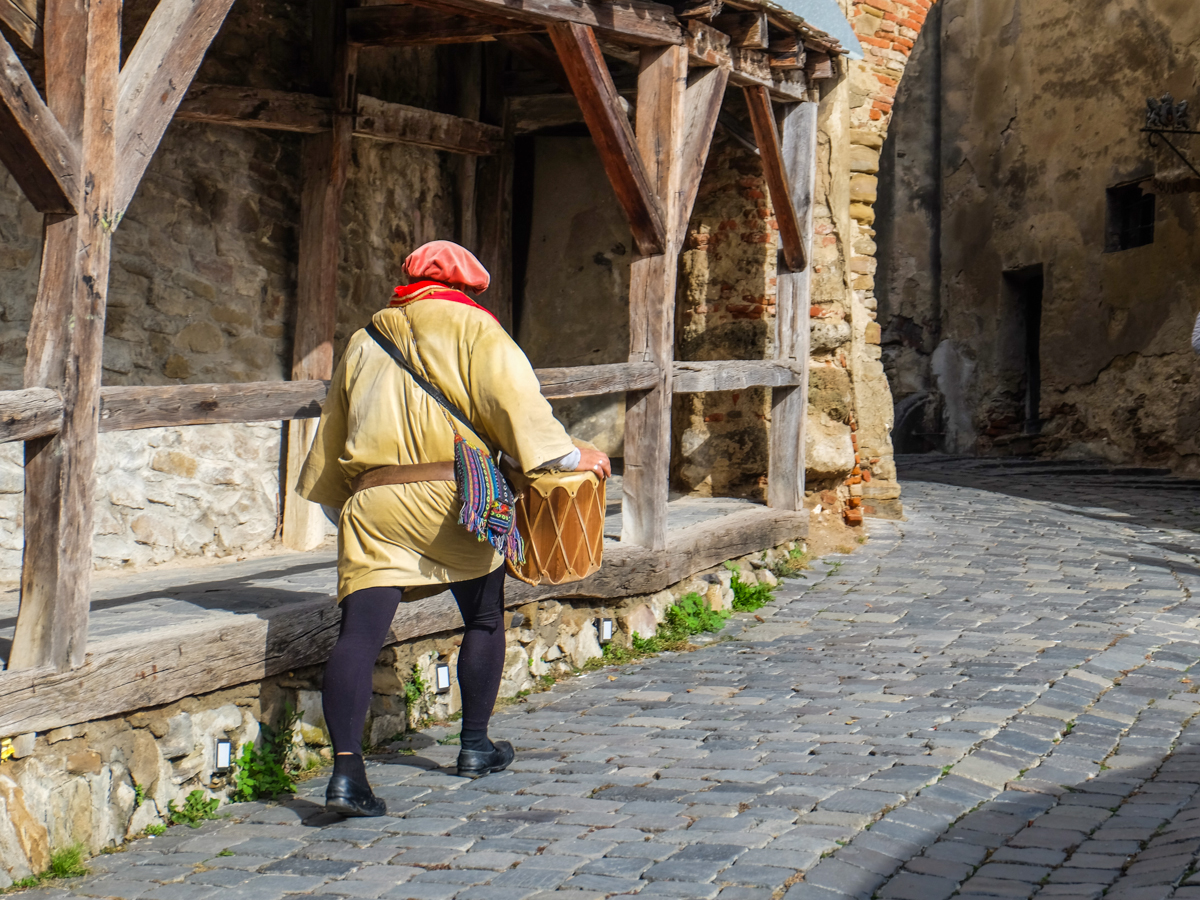 Where: Sighișoara is a town in the Mureș County in the region of Transylvania.
When: You can visit Sighișoara anytime during the year, but you should check out the local medieval festival that takes place usually during the summer. You could also make a stop around Halloween when there are several vampire-themed parties, especially since Sighisoara is considered to be Dracula's native town.
8. Transfagarasan road
What: Many people say that the Transfăgărășan is the most beautiful road in Romania, which makes it perfect for a road trip. The road cuts right through the Făgăraș Mountains, the highest mountains in Romania, so you are bound to see some incredible sites on the way. Definitely one of the most popular tourist attractions.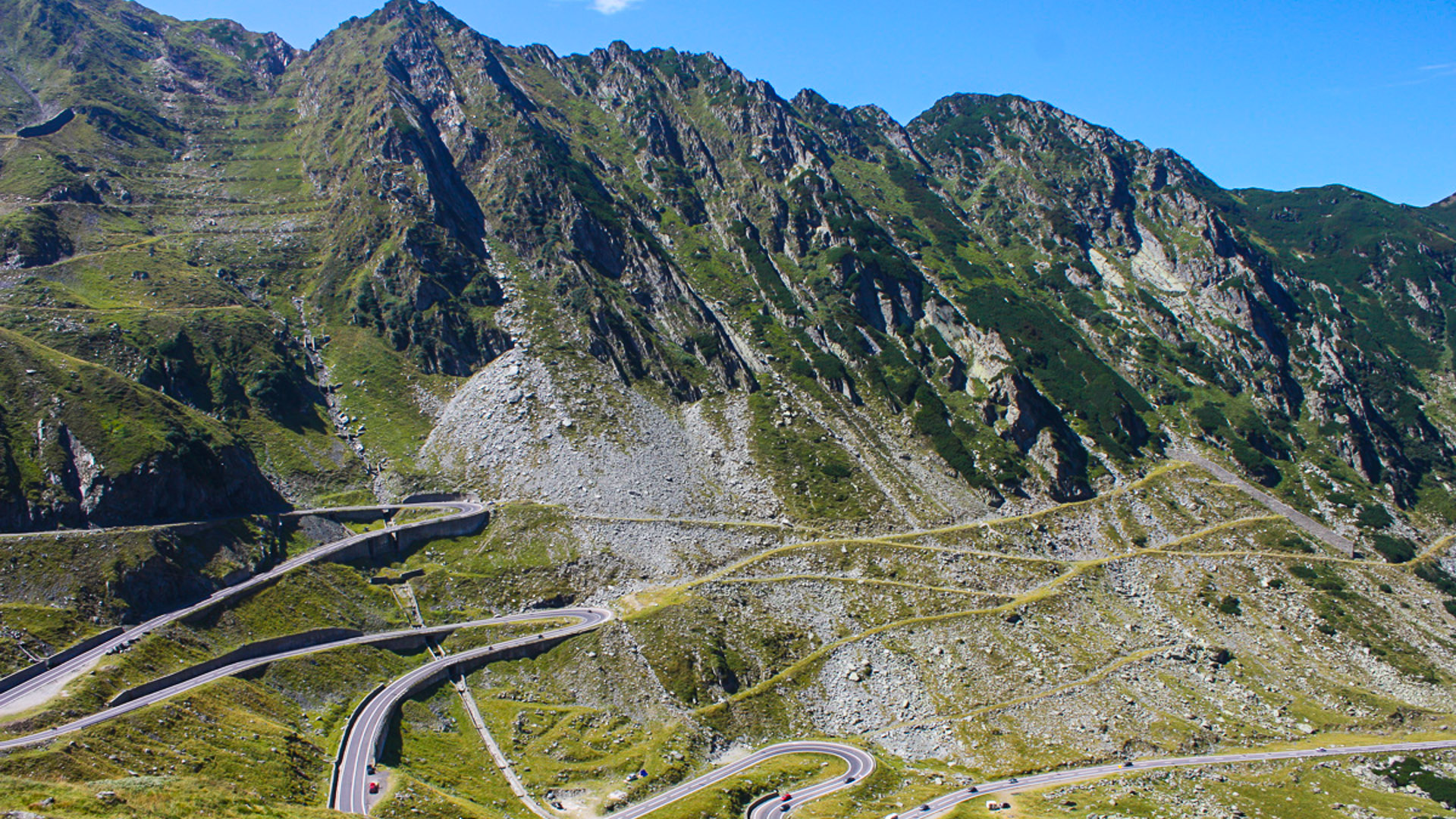 Where: The road stretches across two counties, Argeș and Sibiu, making a connection between the Transylvania region and the Muntenia region.
When: The road is usually open for traffic from July to November, but you should check before you start your trip. The Transfăgărașan can become crowded during summer weekends.
9. Bran Castle
What: Probably one of the most iconic Romanian landmarks on this list is Bran Castle, also known as Dracula's Castle, which inspired Bram Stoker to set up the plot of his novel in Transylvania.
Where: The castle is located at the border between Transylvania and Wallachia near Bran village in Brasov County.
When: The castle is open for visitors all year round and there are special events organized around Halloween.
10. Turda salt mine
What: The salt mine was used in the past to extract salt and as storage space, but now it has been turned into a real underground amusement park.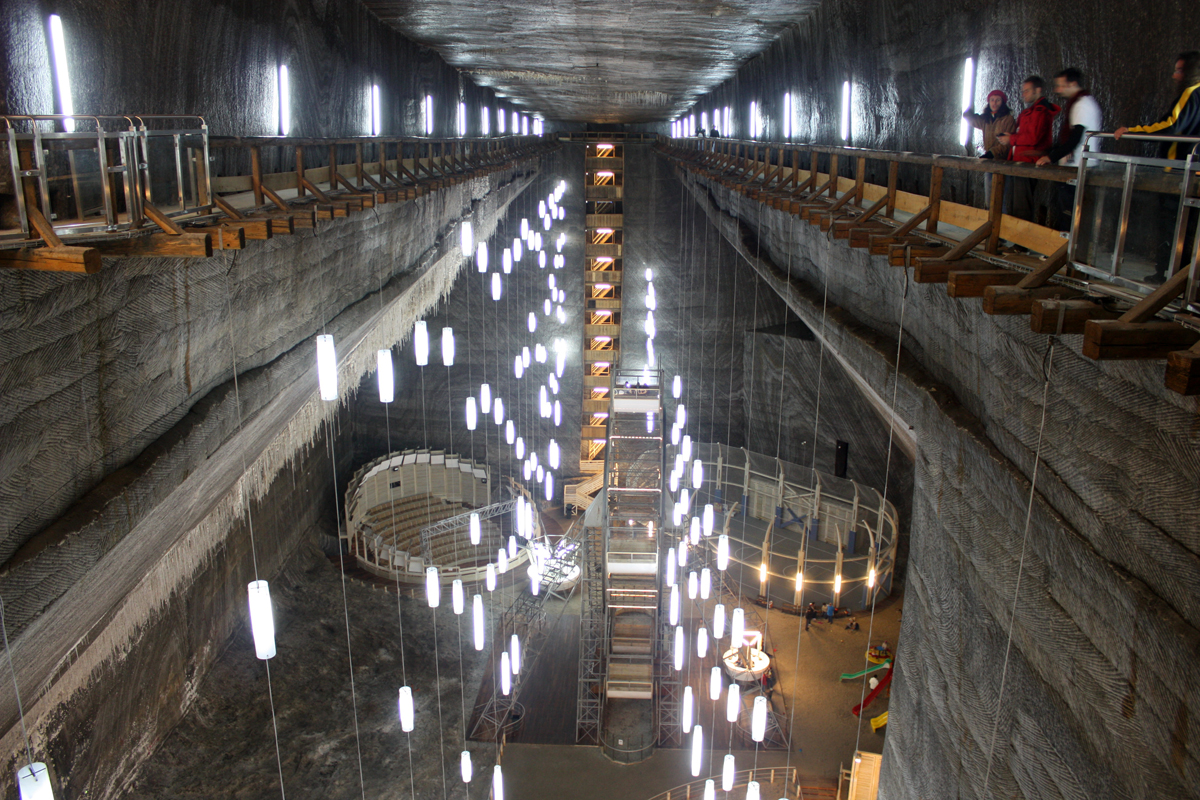 Where: The salt mine is located near the city of Turda, in Cluj County.
When: The salt mine can be visited all year round, but you will probably enjoy the cool air below ground more during summer.
11. Sarmizegetusa Regia
What: This mysterious architectural complex has become one of the most iconic landmarks in Romania. The archaeological site is a thesaurus of ancient Dacian culture, a fortress and sanctuary of per-Christian antiquity surrounded by many other ruins of Dacian defence citadels.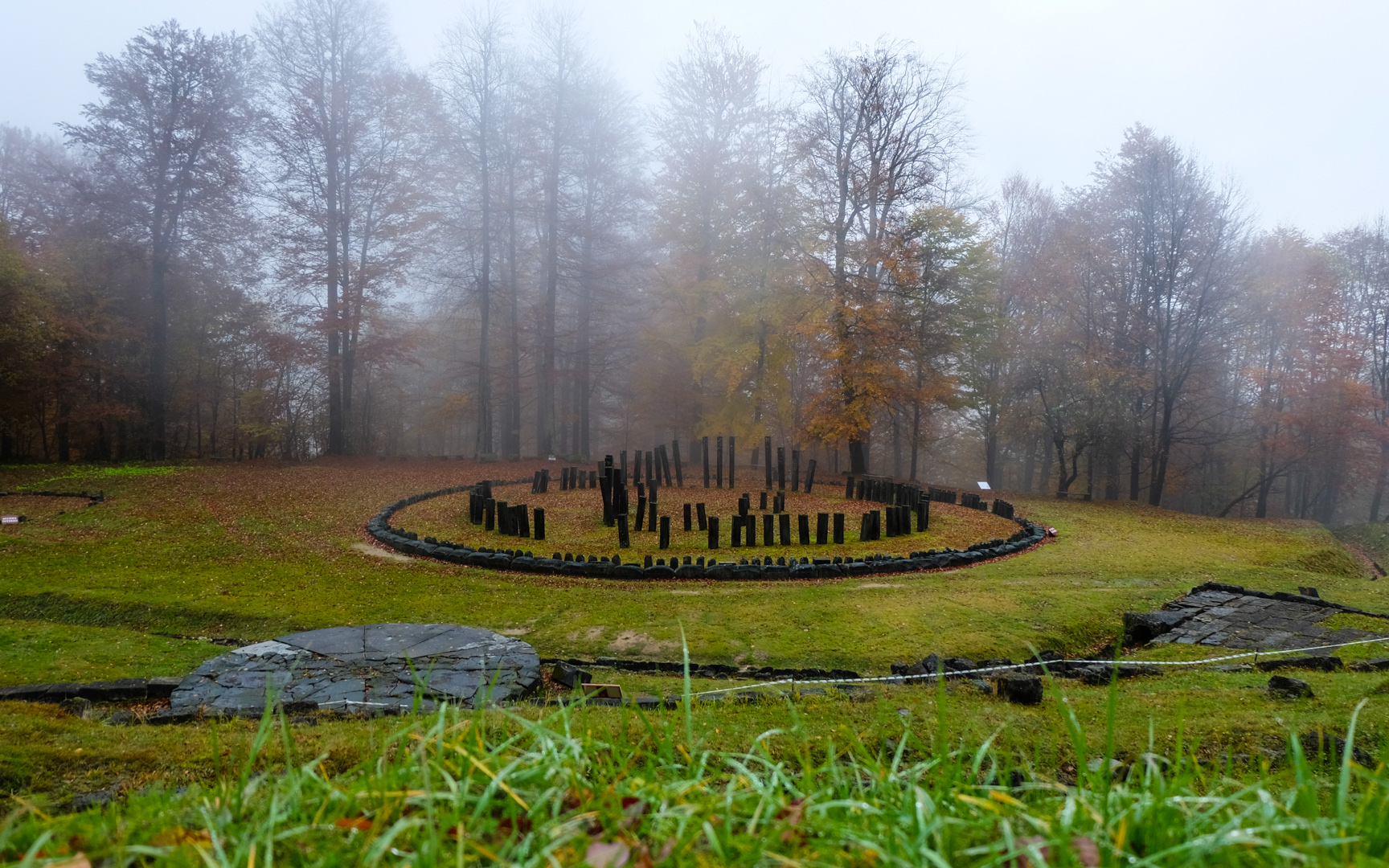 Where: The site is found near a village in Hunedoara County.
When: There's no ideal time to visit the site, you just have to consider the weather conditions during your trip.
If these iconic landmarks seem familiar to you and you want to see them for yourself, or if you want to explore even more of this beautiful country, you can book one of our trips to Romania, or you can ask for help to plan your Romanian trip.
We hope you appreciate our list of Romanian Landmarks. If you want to visitour list of Romanian Landmarks, do not hesitate to contact us.