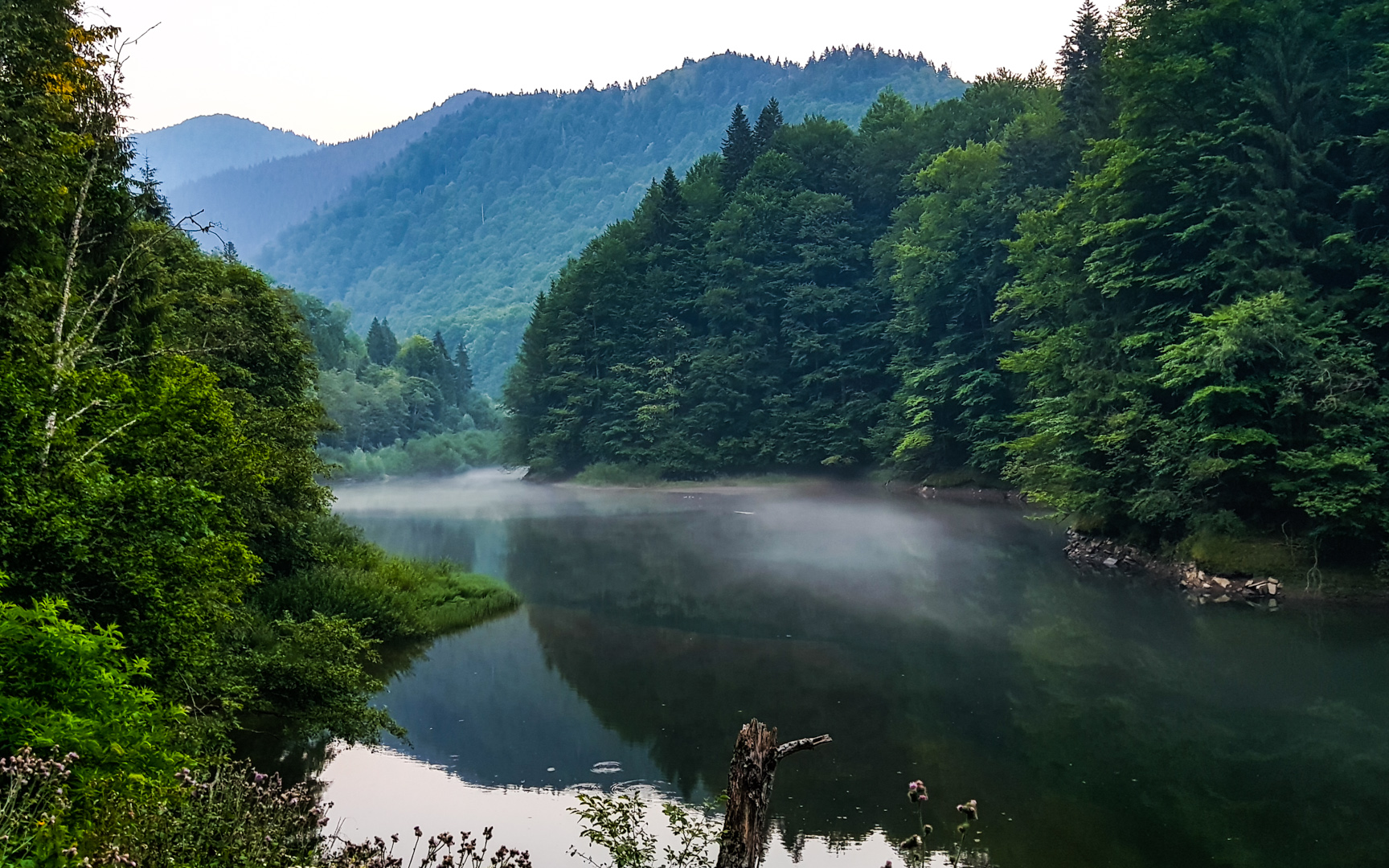 Impressive and spectacular, the Fagaras Mountains are a real source of energy for those who love outdoor activities. Although tall, with over 2000 meters in most cases, their peaks are a challenge for those willing to conquer them. The Fagaras Mountains are not easy to climb, but also not very hard if you have the necessary equipment and you know what to expect when you decide to go hiking in the mountains.
It's important to know what to expect, to watch the weather forecast and not to deviate from the marked trails. It's also recommended to have proper guidance from someone who's experienced with the mountain trails in this area, to make sure you don't deviate from the marked trails and to avoid more dangerous area. However, if you need some tips on which trails to choose if you plan a hiking tour in the Fagaras Mountains, here are some suggestions, depending on the level of experience you have and on how much time you have to spend in the mountains.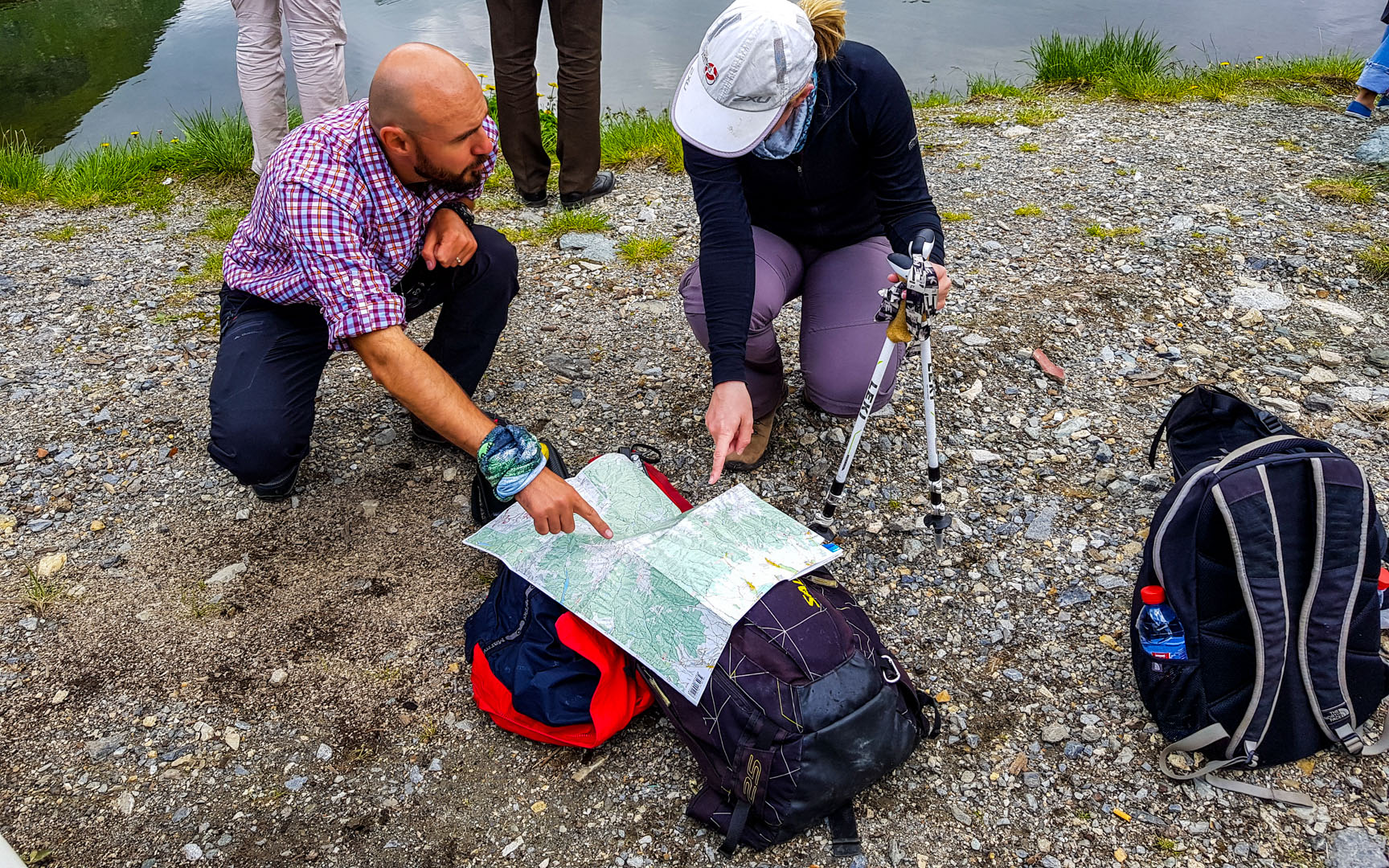 Porumbacu de Sus village – Negoiu Chalet
Negoiu Chalet is located in the north of the Fagaras Mountains, at the foot of Mount Serbota, at an altitude of 1546 meters. Nearby, there is a waterfall with the same name. From the Porumbacu de Sus village it's easy to reach the chalet on a forest road, of approximately 16 kilometers, until you reach the confluence of two well-known mountain points: Mount Serbota and Saratii Valley.
This route is marked with a blue triangle and takes about 8 hours. The route can be practiced all year round and it goes 1151 meters high.
Hiking trails from the Negoiu Chalet (1546 meters)
Negoiu Chalet in Fagaras Mountains is considered the center for many mountain trails and hiking enthusiasts. In the front of the chalet, there are at least six routes that can be made in one day.
Negoiu Chalet – Barcaciu Chalet: the trail of almost 2 hours crosses a forested area and does not require much, as you will go about the same altitude.
Negoiu Chalet – Serbotei Valley – Puha Peak – Scara Saddle: It's an easy route you can take in about two and a half hours, following the "blue cross" mark.
Negoiu Chalet – Serbotei Summit – the Serbota Peak: the trail takes about two and a half hours, during which you will cross through mixed forest and an alpine hole.
Negoiu Chalet – Saratii Hollow – Piatra Pranzului – Cleopatra's saddle:  It's a more difficult route with steep slopes and large level differences (up to Piatra Pranzului). The allocated time should be about 3 hours.
You can follow the same route to Cleopatra's Saddle and continue to Negoiu Peak – another hour on a path through the Alpine hole. From the top, the view to Saratii Valley is gorgeous!
Negoiu Chalet – Saratii Hollow – Piatra Pranzului – Strunga Ciobanului – Laitei Hollow is a more difficult route, meaning that up to Piatra Pranzului you will have a great difference in level and from there to Strunga Ciobanului you will meet a portion with support chains.
Hiking trails from Balea Lake (2034 meters)
Another important starting point for hiking in the Fagaras Mountains is Balea Lac, one of the most beautiful lakes in Romania. The glacierlake is known especially due to the ice hotel, which is built every year from large ice cubes removed from the lake and where you can stay when you want to experience something unique in Romania.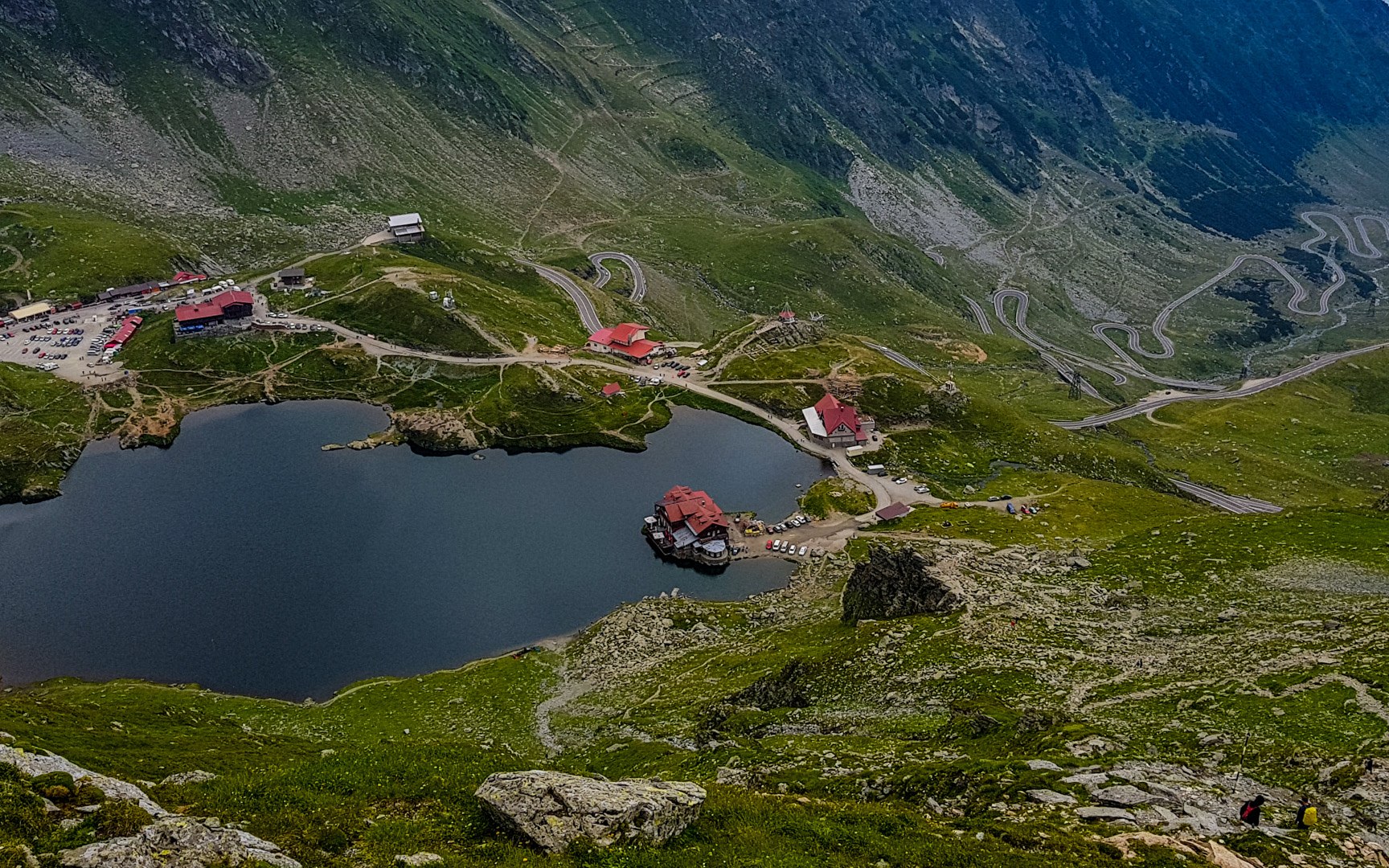 One of the trails than you can take is Balea Lake – Curmatura Balii – Iezerul Caprei Peak – Capra Saddle – Capra Lake – Balea Lake. It takes about 3 hours and has a medium difficulty level.
Starting at Balea Lake, you can also try a trekking trail to Vaiuga Saddle. This trail also takes about 3 hours following the "blue triangle" mark and has a medium difficulty level.
Hiking trails from Victoria town
To get to Podragu Chalet, the Fagaras chalet located at the highest altitude, you have three routes starting from Victoria: an unmarked one (for which you need someone who knows the area), passing through the Ucea Mare Valley, and two marked ones – through Sipot or the Arpas Valley. But all the routes take the same amount of time, about 7 or 8 hours, depending on your physical condition.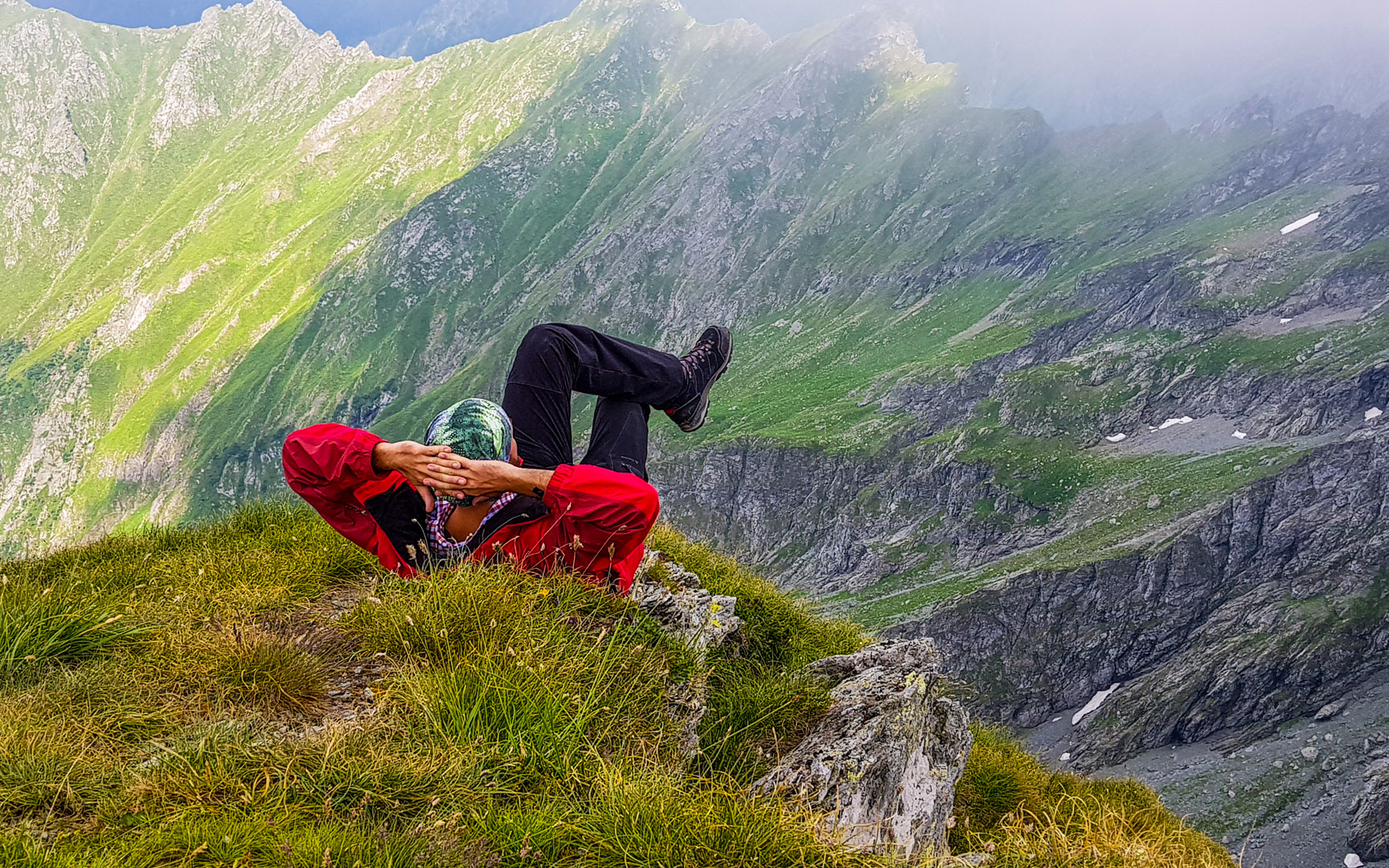 The Arpas Valley route is more spectacular and with varied landscapes. You will encounter forests, conifers, rocks, steep cliffs and peaks of unreal beauty. And, who knows, maybe you'll be lucky to take a picture of a black mountain goat.
The route has a medium difficulty and is marked with a red triangle. Starting from Victoria  town (540m altitude), you will reach the Arpas Chalet and continue the route on the forest road for about 5 km. Keep track of the red triangle marker that will lead you close to Ban's Creek; from there you will easily climb two serpentines and meet Podragu Creek. The climb continues on the summits, but it's not very steep, so you'll be able to take a break,  especially because you will have to follow a steep segment with serpentines leading to Turnuri Cabin (1520m). You can stop again for a short break, or continue the route to Podragu Chalet (2136m).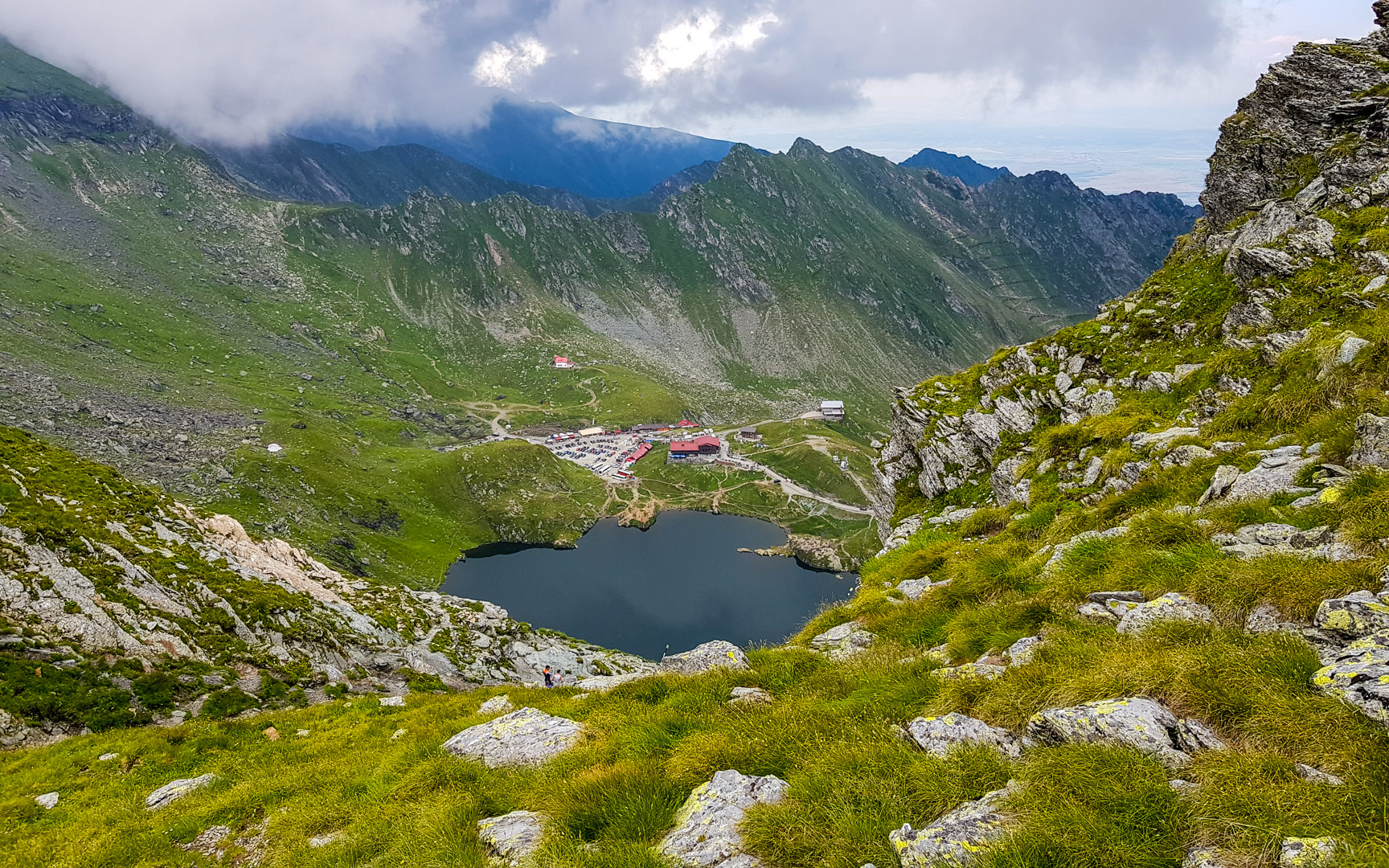 Once you get there, it is worth visiting the Podragu Lake, just above the chalet. No matter how tired you are, it's worth the effort, because the landscape is impressive!
Regardless of the trail you choose, before you go on a hiking tour, it's best to have proper hiking equipment (boots, suitable clothes) and don't forget about a consistent water reserve.
If you need further recommendations, check out which are the best hiking tours in Romania, or find out more about hiking tours in Transylvania. Also, if you decide to go trekking during winter, you can also opt for some interesting winter hiking trails in Romania.