We already established that Romania is a great travel destination for hiking enthusiasts, but you should also know that the Romanian Carpathians are a very good option for families with children interested in active travel. As a matter of fact, Romania is emerging as a very family – friendly hiking destination in Europe, because you can always opt for easier hiking trails, suitable for beginners and for those traveling with children. Asides from beautiful landscapes, other tourist attractions draw the attention of more and more tourists.
What about a family hiking vacations in Romania ?
The Bucegi Mountains
From Busteni, you can take a cable car up to Babele, one of the natural rock formations in the Bucegi Mountains and then follow a beginner trail (with blue markings) to the Caraiman Hut. From there, another trail will bring you to the Caraiman Cross, from where you can go back to the Babele on a more difficult trail, but it's a safe road provided that there aren't any extreme weather conditions. You can follow this hiking trail in reverse, if you like. The total time necessary for this hiking adventure is approximately 4 and a half hours, adding some time for resting stops, which are highly recommended if you're hiking with kids. The best period for this trail is during summer.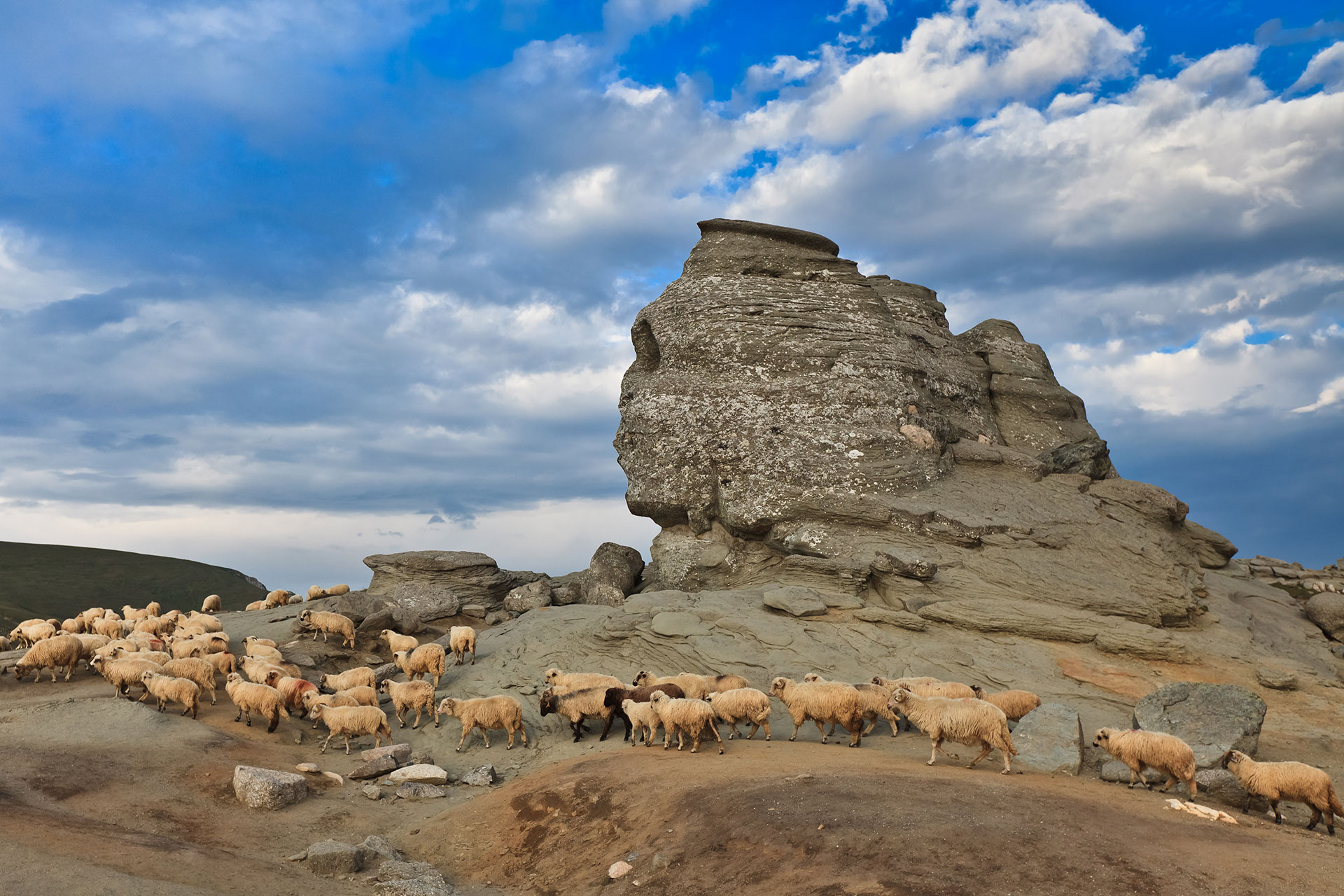 Another hiking trail that you can try is from the Caraiman Hut to Piatra Arsa, the Royal Sheephold and back to Sinaia. The beautiful part of this trail begins only after going through juniper trees and you leave behind the Piatra Arsa Complex. The descent continues and constantly offers a nice view of Sinaia until you go into the woods. The road is easy, suitable for children. Once you reach the Royal Sheephold, you will see why it was once part of the Royal Domain, a place for rustic parties organized by noblemen. From here you have two choices to go back: either to Tapului Meadow (Poiana Tapului) (60 minutes) or to Sinaia passing by Peles (50 minutes). Both routes are not difficult. The road to Tapului Meadow passes by Bogdan's Cave, a resting place for bears so you should consider the potential dangers of choosing this route.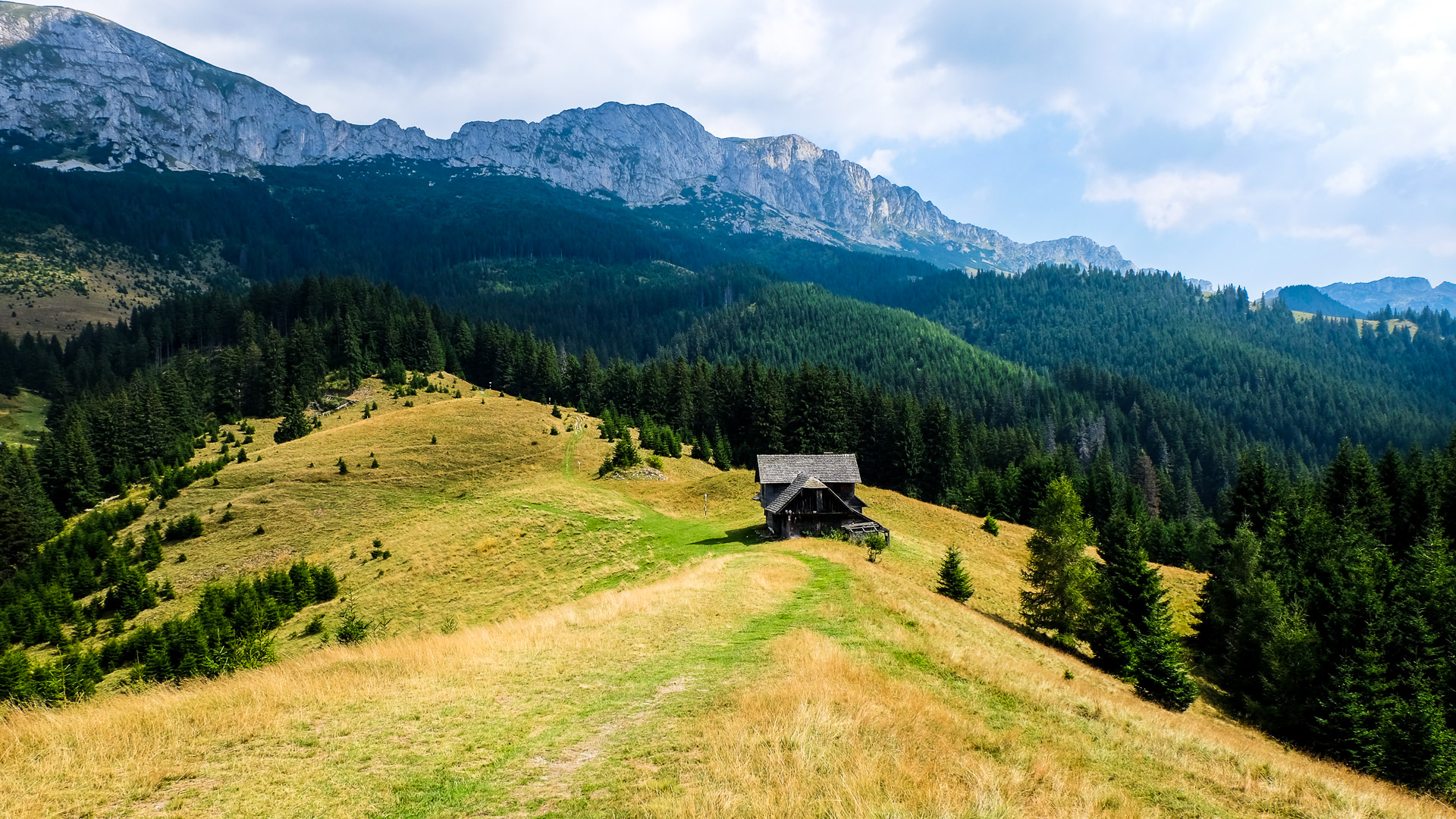 Ciucas Mountains
This is an easier trail, which takes only approximately 2 hours, so consider 4 hours to reach the Ciucas Peak and then go back. If you're doing a famlily hiking with smaller children, or if you want an easier trail, start from Ciucas Hut, up to the Big Tigai (Tigaile Mari), on a trail with red markings. On a small plateau under the Big Tigai, you will find a nice place for a picnic or just to relax while admiring the view.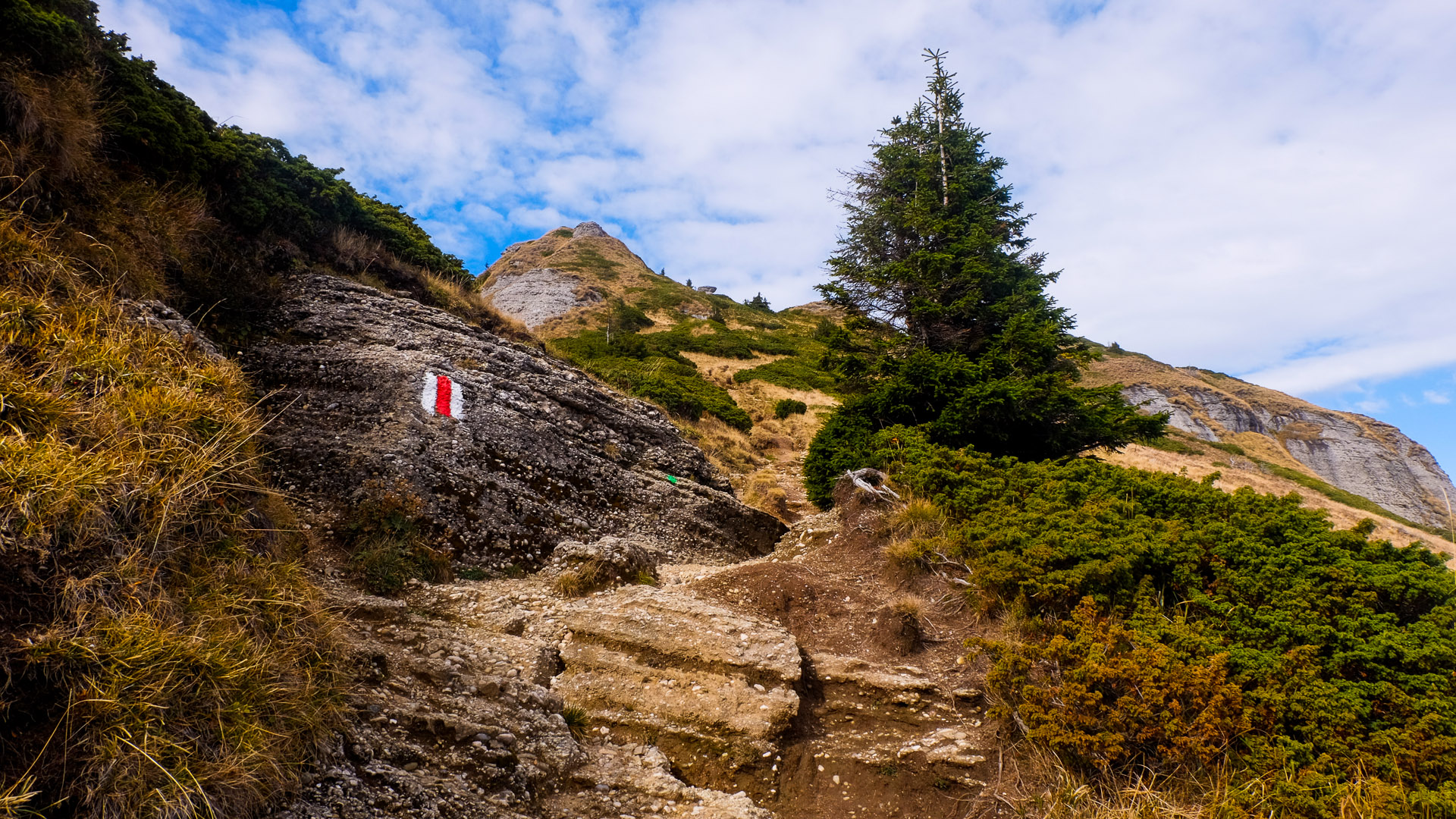 To reach the Ciucas Hut, you have to take the Valea Berii forest road until you reach the Nicolae Ioan Spring, from where you either climb by foot, or you request an off – road vehicle to take you to the hut. The road is a little steep, so if you have a small child, you will need to take some extra precautions. The road can be quite crowded during weekends.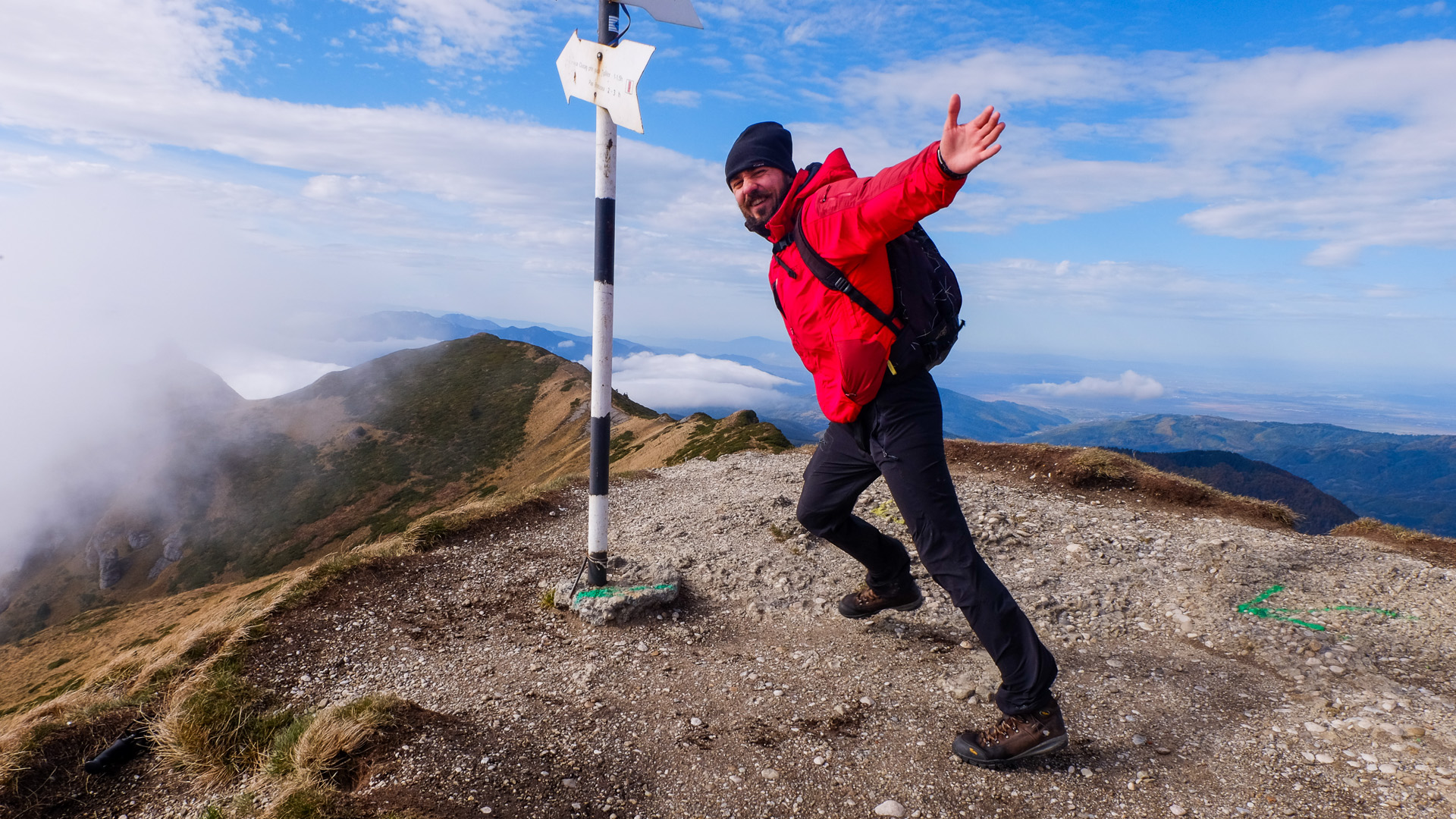 Piatra Craiului Mountains
This is another easy family hiking trail, which takes approximately 3 hours to climb and then go back. The trail offers gorgeous landscapes of the Bucegi Mountains and the Piatra Craiului Mountains, but also the opportunity to discover rural life in the Pestera village, in a very picturesque and quiet place. The Play Saddle (Saua Joaca) is an ideal place for picnics or lounging. You should choose this trail during spring (in May) or during fall (in October).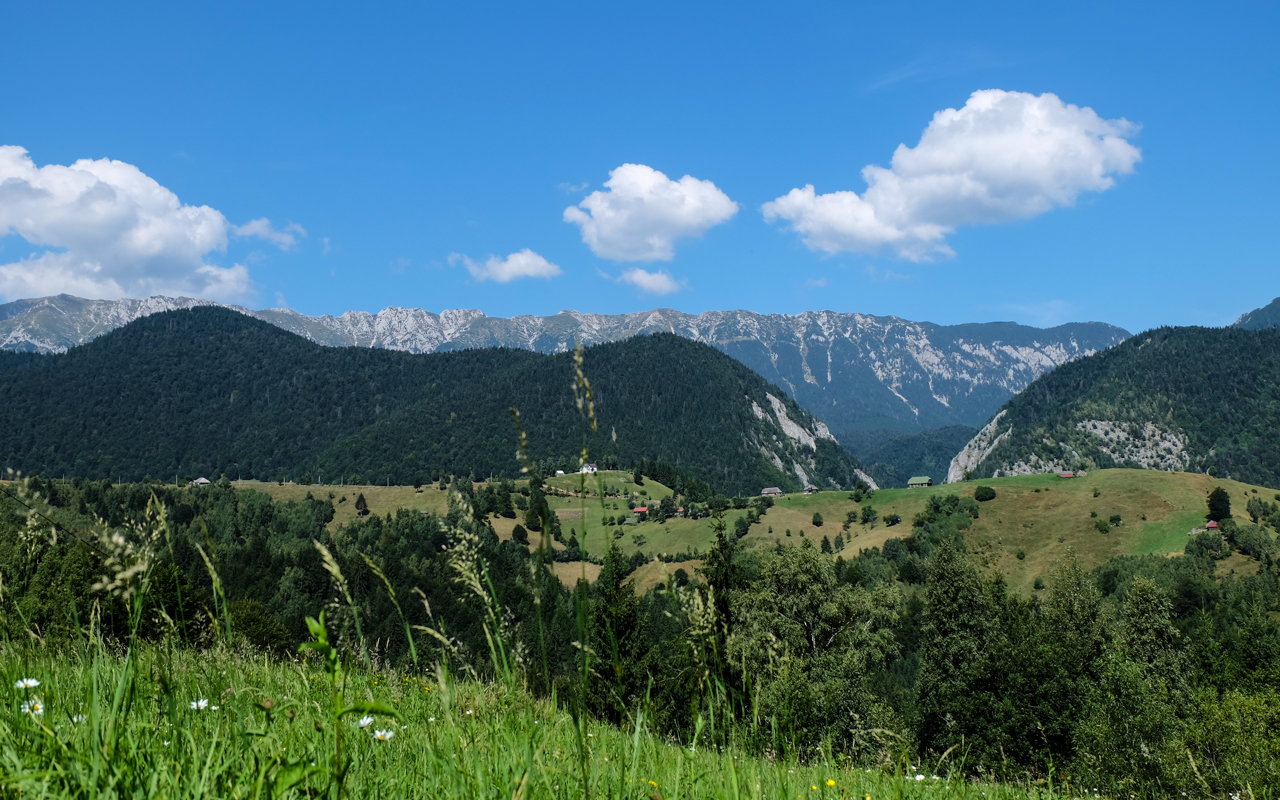 From Moeciu de Jos, follow the road sign to the Pestera village. The first part of the road has some serpentines after which the road flattens. After the village church, the asphalt disappears, but you can go further with the car. To reach the Play Saddle, continue straight ahead on the road in the direction you came by car. Subsequently the road will slowly transform into a footpath.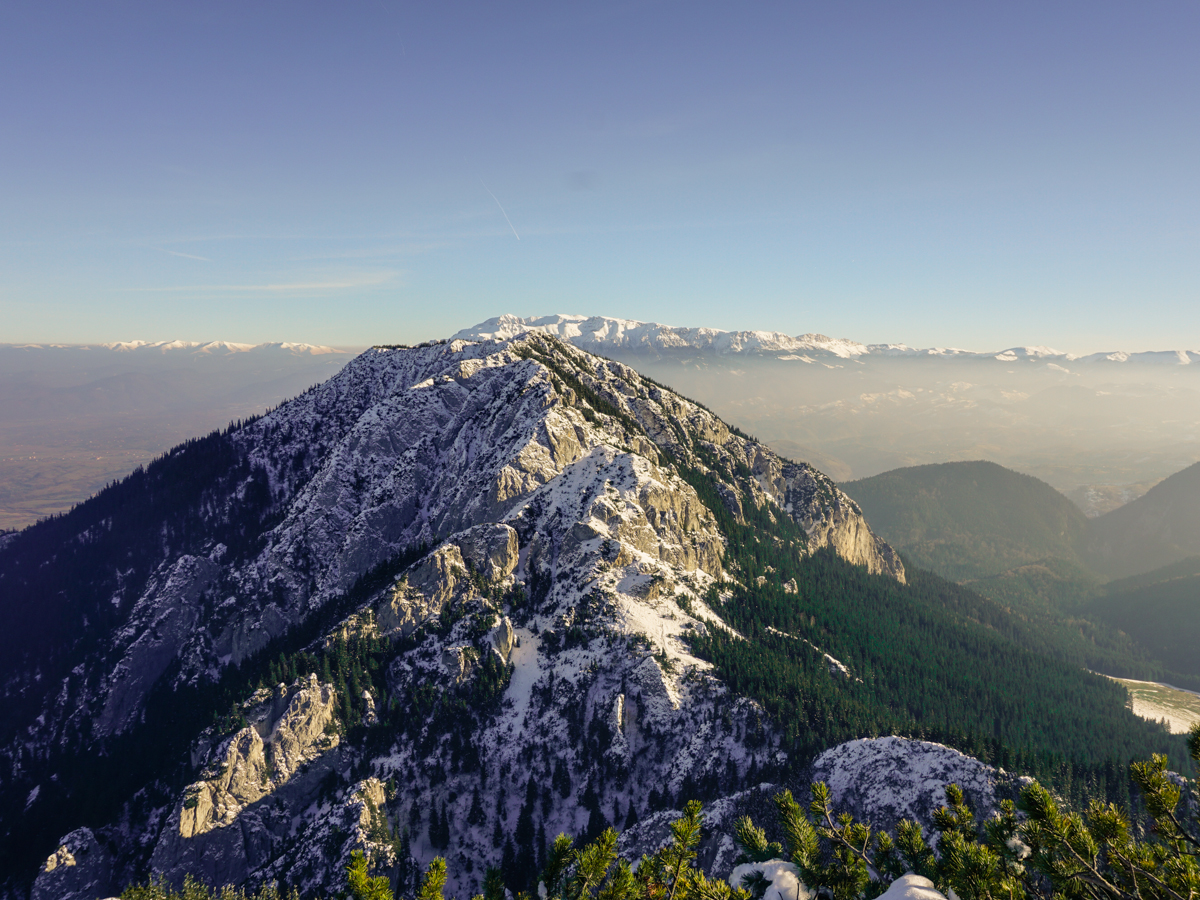 Tips for hiking beginners
First, decide where do you want to go and what trail you want to do. This should be established depending on the experience, physical condition, available time or weather conditions. And not just for you, but also for other members of the group – the ideal situation is to adapt the pace according to the slowest member of the group. Number one rule on the mountain: no one is left behind!
For some trails, you don't need a map, as most trails are marked, as long as you know which markings to watch for. For longer routes, a map doesn't hurt. Of course, it doesn't help much if you're not experienced in reading maps and it's better to take a guide with you.
You don't need expensive or professional equipment, but the most important thing is the type of shoes you wear. A pair of boots, even if they are not hiking boots is much more appropriate than a pair of sneakers or sandals. First, for the grip they provide. Grass can be very slippery, as tree roots, gravel, pine cones fallen from trees or traces of snow on. If you are not in danger of slipping all the time, you will be safer! Therefore, a pair of shoes with grip is very important.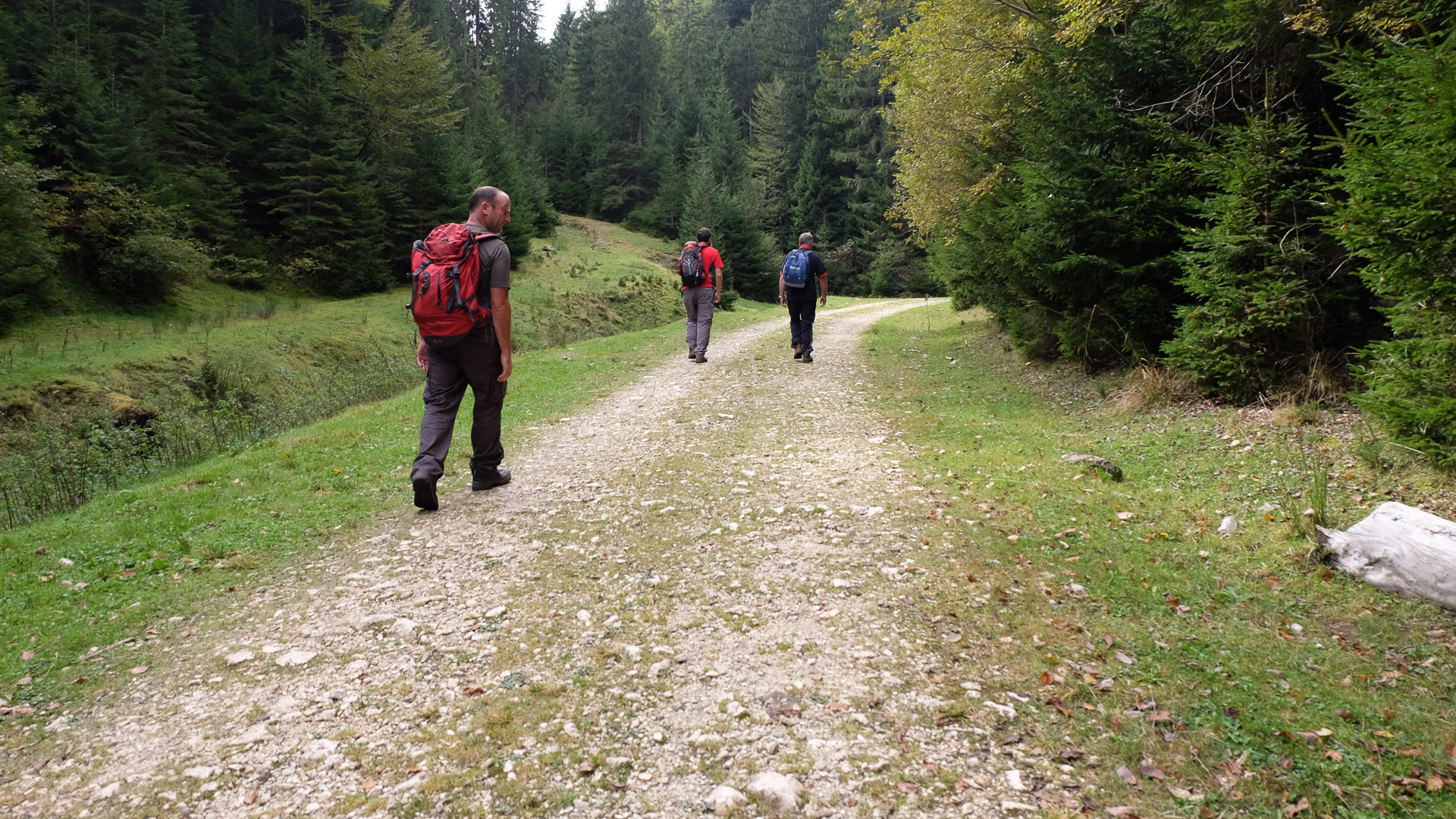 Sports clothing is more comfortable and practical, but you can also wear jeans and a shirt if you have to. Cotton shirts are not recommended, because things could get very sweaty and it's easy to catch a cold. Buy some special trekking shirts, as they're not expensive. It doesn't hurt to have an extra shirt with you if you need to change it. Have some warm clothing with you, a sweater, a blouse, a jacket, because you never know when it's going to be windy or when rain catches you unprepared.
Pack water and some food with you: cereal bars, canned food, chocolate, anything nutritious and energizing, but don't go overboard, you don't want to carry a heavy backpack.
Other useful things: a flashlight, a whistle, small medical kit, a hat, sunglasses, knife, matches, emergency survival foil. However, be careful not to pack things that you don't need and are just heavy in the backpack.
If you're interested in a family hiking vacation in Romania with your family, check out our active tours for one day, two days or more, depending on your time and willingness to discover the beauty of the Carpathian Mountains.