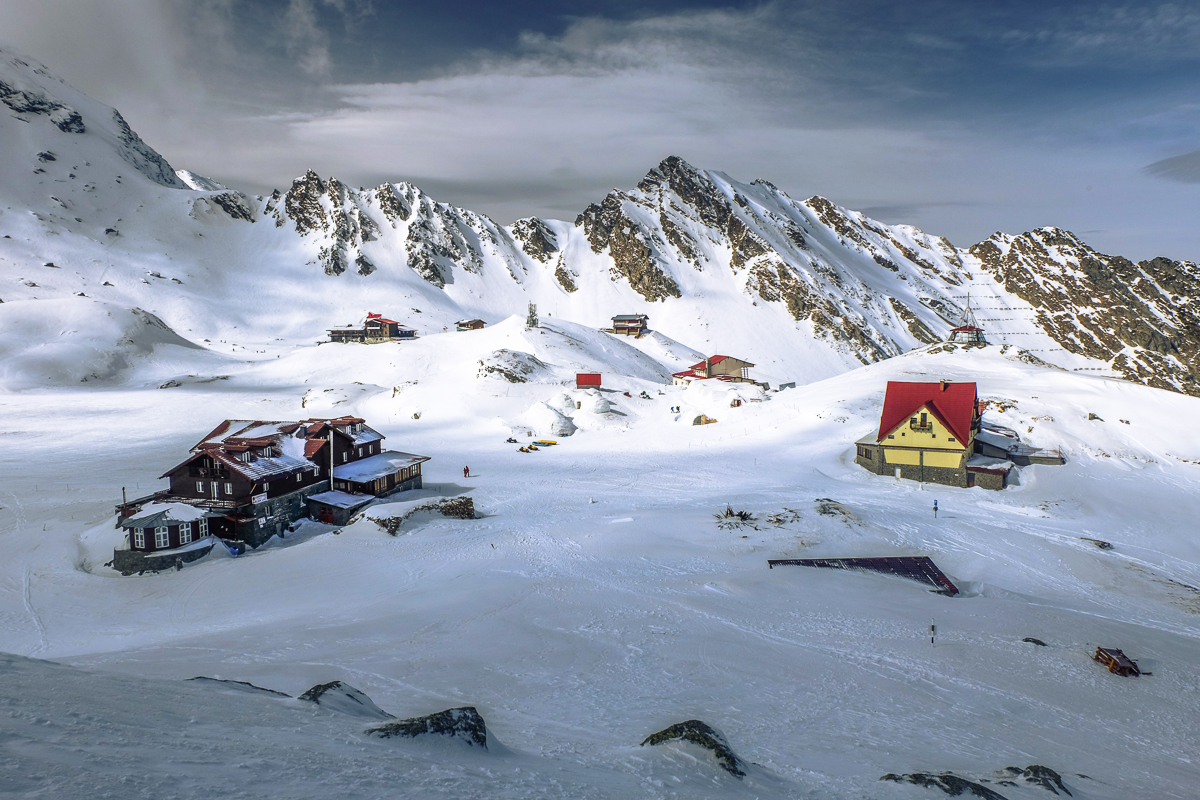 3 ideas of winter hiking tours
Now that the winter season is near, it's time to think about where and when to plan your next hiking tour. Romania is a great destination for winter trekking tours, because you can choose from various trails, for beginners or for more experienced hikers. The winter resorts on Prahova Valley are very popular among tourists, but this means that you also how to deal with large crowds and it's often difficult to find accommodation, especially at a reasonable price.
However, you can still have a wonderful experience while hiking on snowy roads, near the Transfagarasan road.
Sibiu – Balea Waterfall
Starting your journey from Sibiu, you can easily drive up to Balea Waterfall. Just 80 km from Sibiu, in the Fagaras Mountains, is one of the most magnificent mountain areas in the Romanian Carpathians, Balea-Capra.
Not just the area itself is nice but also the way up there. Access is possible on the Transfagarasan road, in a breathtaking landscape which impresses by its majesty.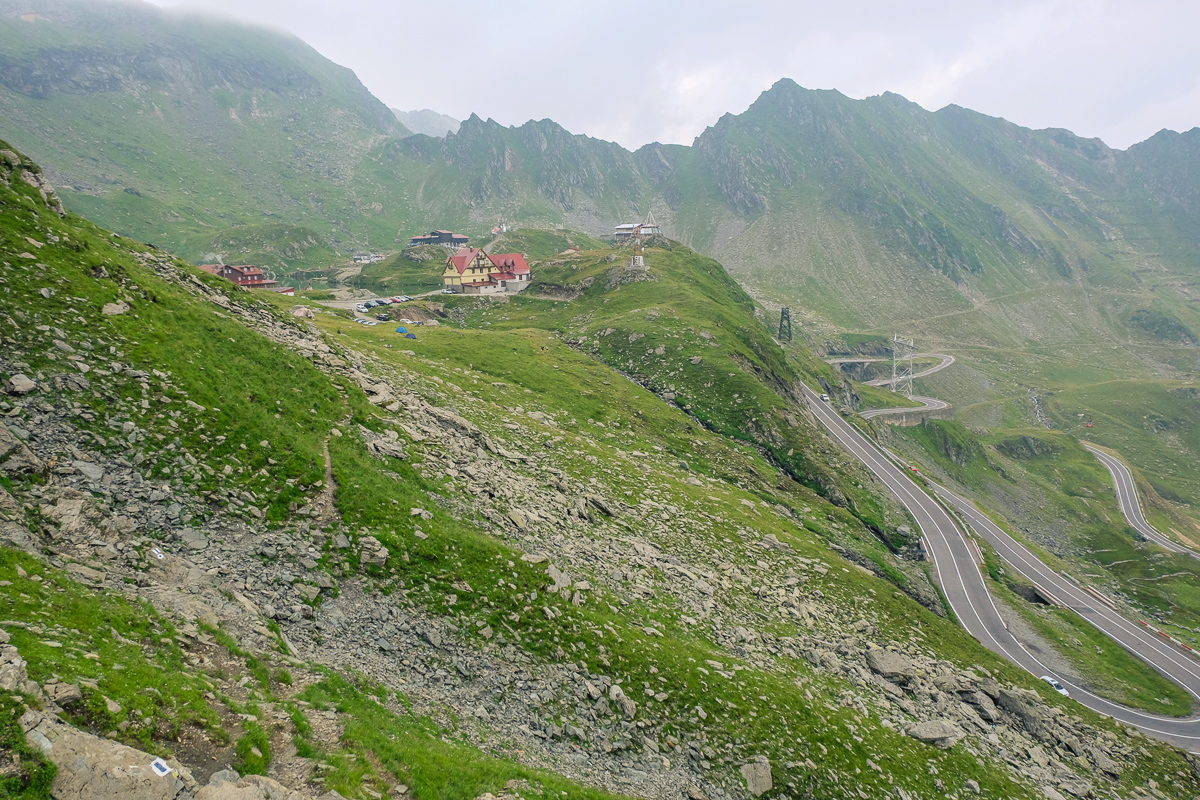 Surrounded by towering mountain peaks exceeding 2400 m, the Balea area is perfect to start various trekking tours in the Fagaras Mountains. From here you can reach the Moldoveanu Peak (the highest mountain peak in Romania – 2544 m), Negoiu Peak (2535 m) and many more other interesting sights. Hiking enthusiast should be aware that proper hiking equipment is required because routes are always difficult and the climate is sometimes misleading!
The area is crossed by the river Balea, forming a picturesque waterfall, especially during winter time when snow forms a thick layer, creating a "winter wonderland" effect, perfect for those who like to take pictures.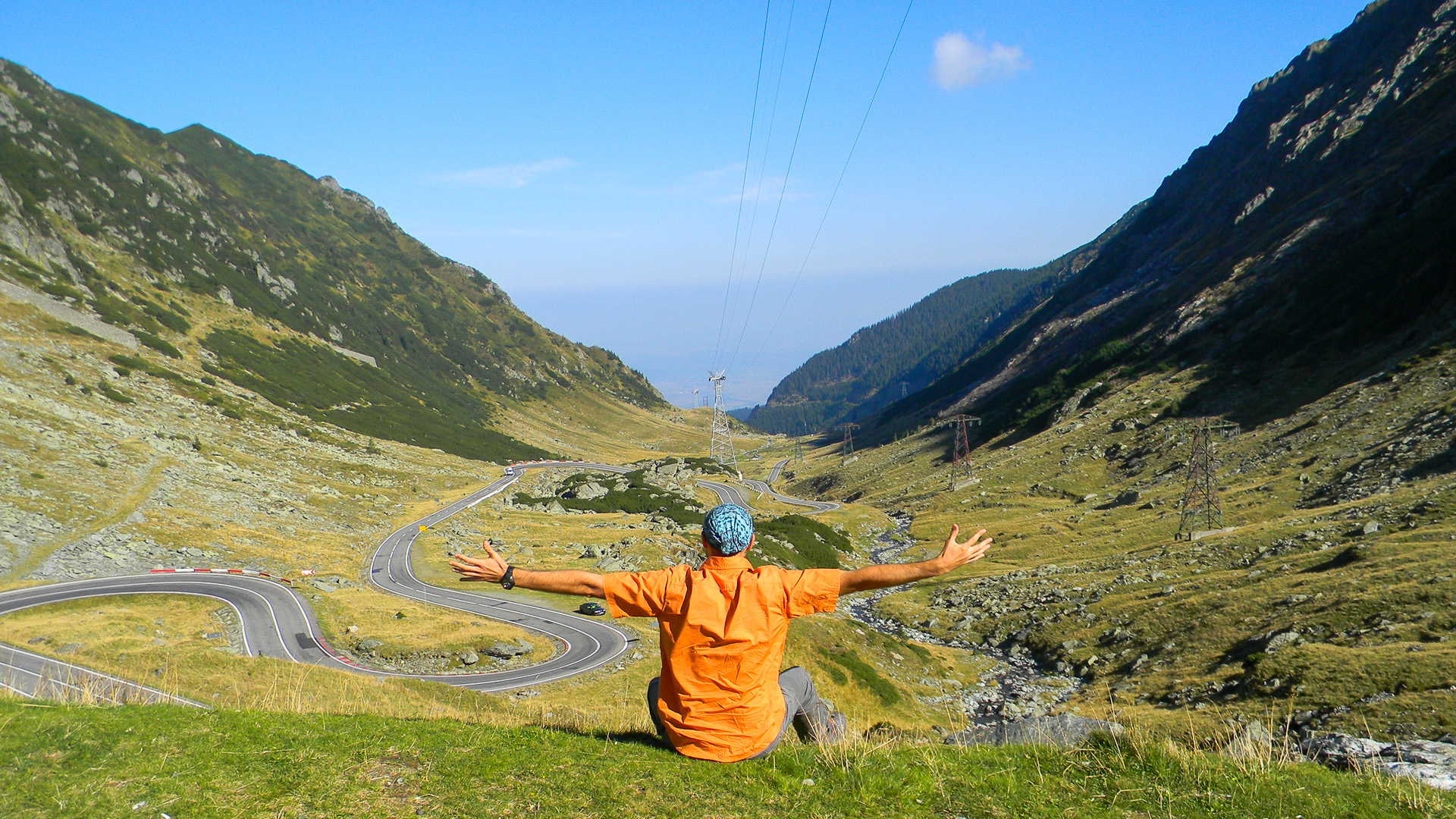 Balea Waterfall is located in the Fagaras Mountains, between Moldoveanu and Negoiu peaks, at over 1200 m altitude, only 13 km from Balea Lake. It's the largest waterfall in increments in Romania, with a drop of 60 m. It marks the bottom quartile of the Balea glacial.
Balea Lake
From Balea Waterfall, you can take a cable car up to Balea Lake, or you can go by foot through the snowy road. During winter season, the Balea area is ideal for extreme skiing, heliskiing, snowboarding and trekking.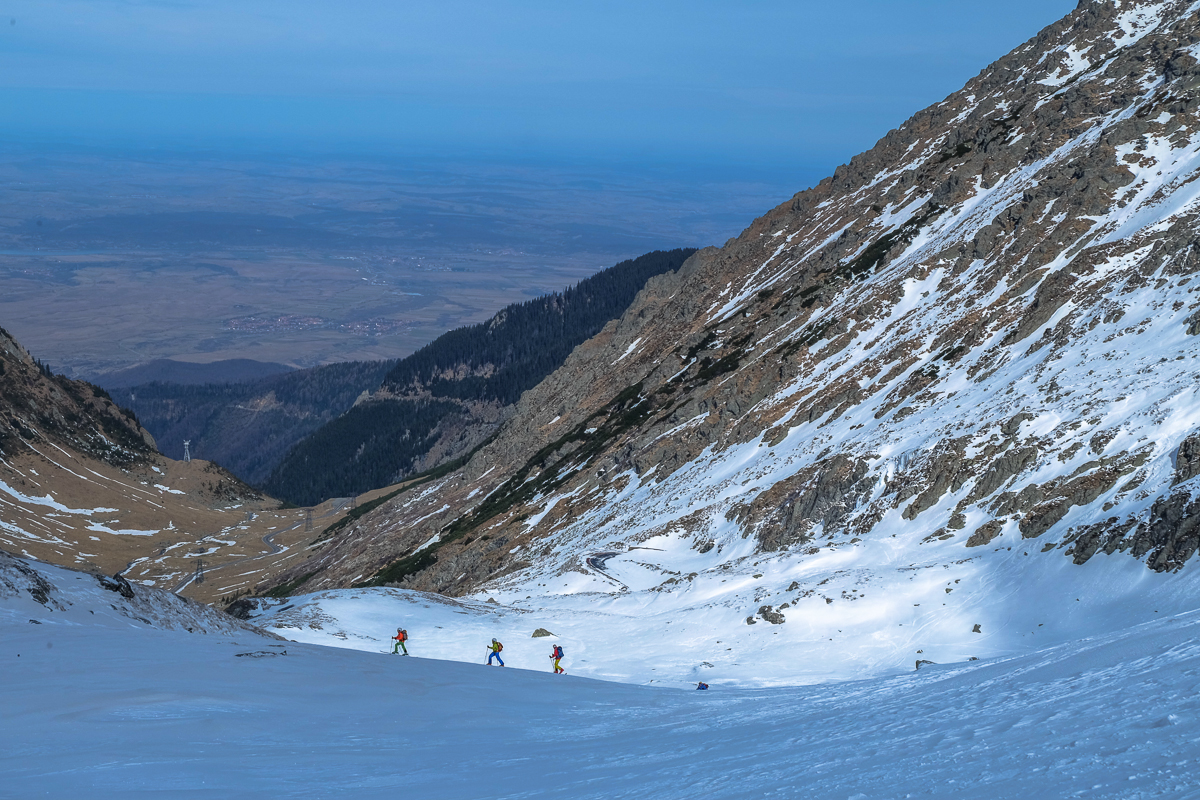 The Balea glacial lake is found at an altitude of 2.034 m, has an area of 46,508 square meters and a depth of 11.35 m. It is part of the nature reserve of 180 hectares, bounded by Hunt's Buteanu peaks (2507 m), Goat Peak (2496 m) and Paltinu Mare Peak (2398 m). The natural reservation shelters many rare plants, including the edelweiss and protected animals such as chamois, lynx, or the golden eagle.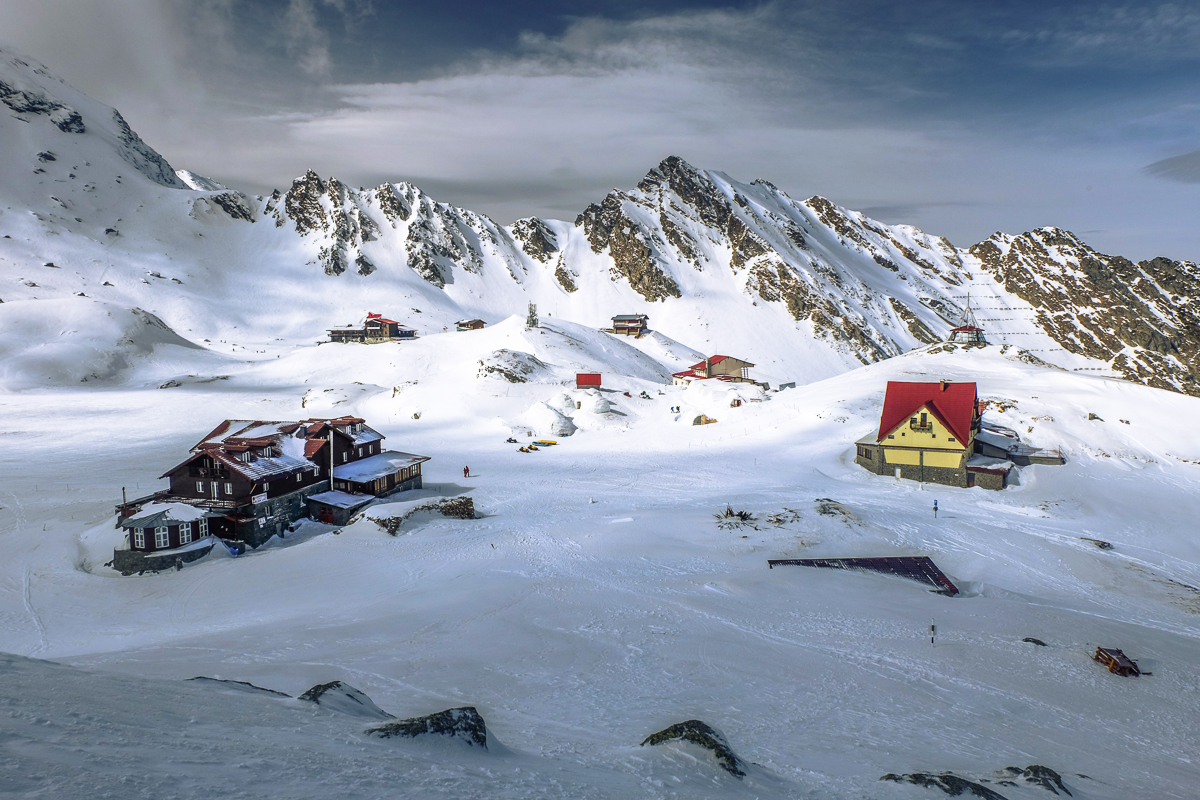 A day spent at Balea Lake during winter season, can't end without a few laps with a sled or skis – you can even rent some if you don't have nay equipment. Every year, you can find a winter park area, so that winter sports enthusiasts won't get bored in the top of the mountain. Those who are less experienced in winter sports, or more conservative may remain skating, as the frozen lake offers a skating area of approximately 500 square meters.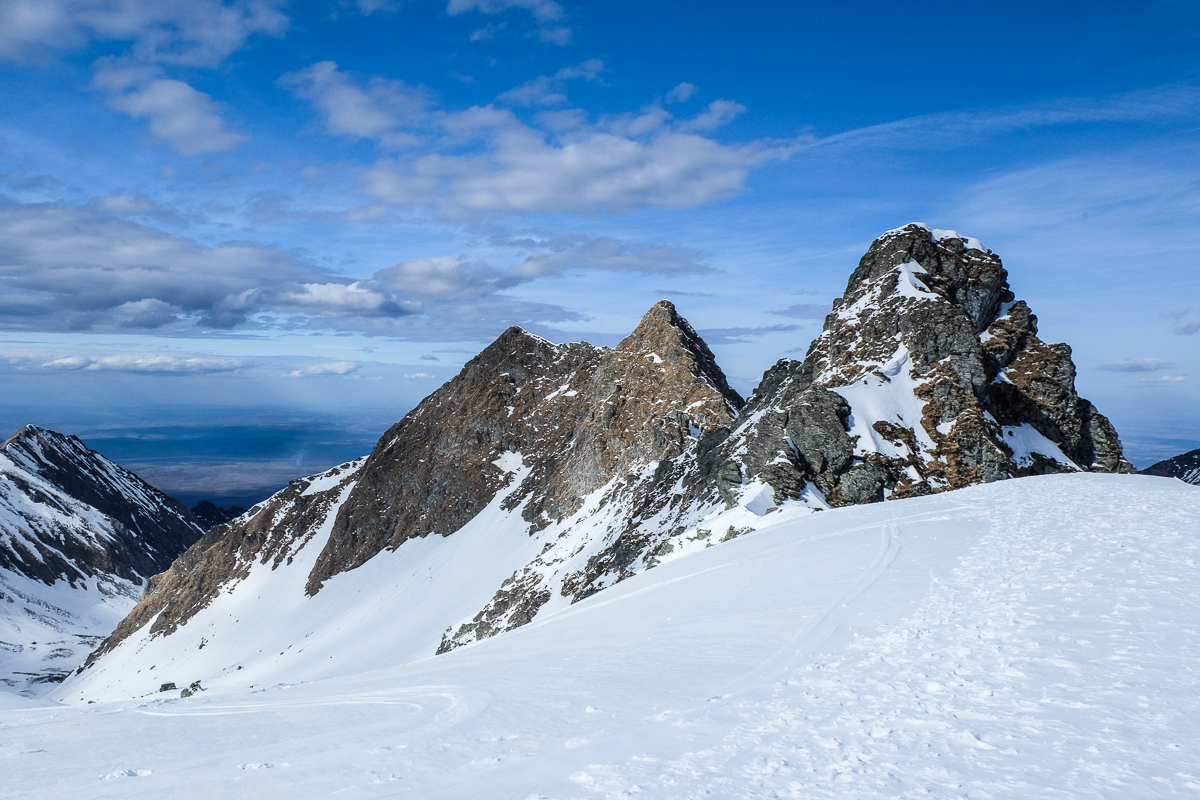 Overall, Balea Lake is one of the most beautiful lakes in Romania and it's worth visiting, regardless of the season. The landscape and the breathtaking view is what brings back each year tourists from all over the country and from all over the world.
Balea Ice Hotel
In 2006, the first ever ice hotel in Romania was built near the Balea Lake. If you decide to climb up to Balea for a winter trekking tour, then it's even better. The frozen lake and the unique beauty of the place inspired "local architects" who came up with the idea of building a hotel from ice cubes cut directly from the ice on the lake. It happened during the winter of 2005 – 2006, and since then, each year, many Romanian and foreign tourists at Balea Lac experience a night in the Ice Hotel.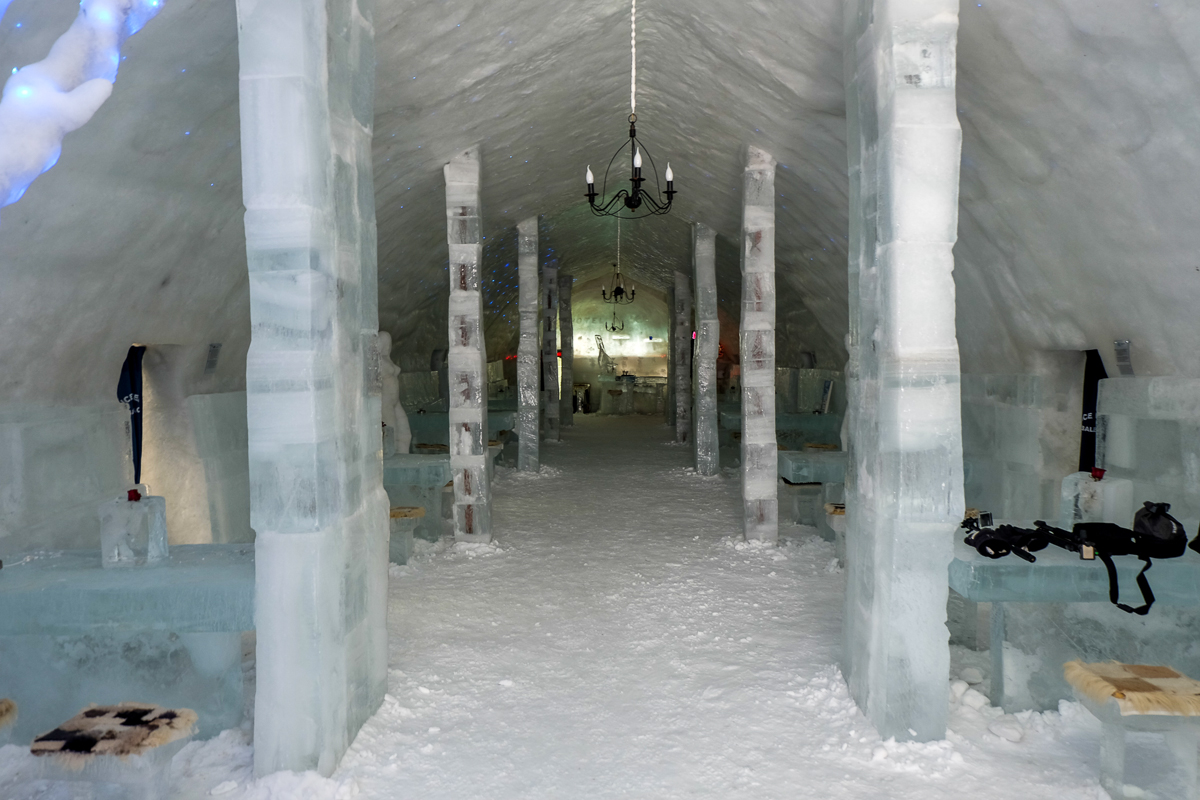 If you want to see what it's like to sleep at minus 20 Celsius degrees and eat the Ice Restaurant, you should visit it, if you have the opportunity! It is certainly something unique in Romania!
In addition to the Ice Hotel, there's a restaurant, a bar and even an ice church. Being so successful and attracting many tourists each year, soon a winter park was organized near the ice hotel, with plenty of entertainment opportunities for tourists passionate about winter sports. Over 8000 tourists visit the Balea Ice Hotel each year.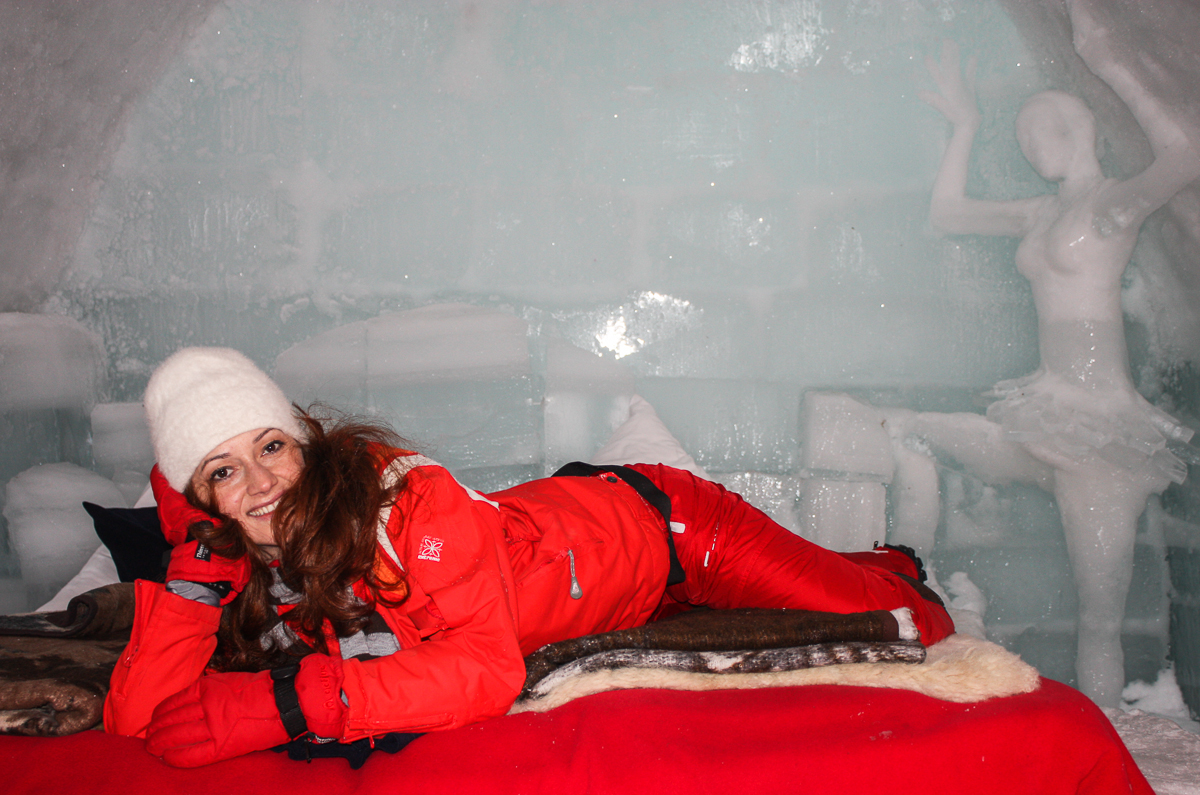 If you just want to eat or drink something at the restaurant or bar at Balea Ice Hotel, you should know that even the glasses are made of ice. The food at the restaurant is served on plates also made of ice.
Now that you found out more about the Balea area and the hiking tours available during the winter season, all you need to do is to book your trip to Romania. We also provide airport transfers by car to the Balea Waterfall and private guided tours to Balea Lake.